Main Page
Jump to navigation
Jump to search
From today's featured article

The Tour de France is a mythical cycling race which takes place in a gorgeous, endearing, and alcoholic-filled nation called France. It is one of the biggest sporting events in the world, rivalling the Superbowl and the Timbuktu Camelshoe throwing contest. It is said to be the supreme test of human endurance and grit, and the most gruelling cycling event in the world, despite the fact that the Vuelta a Espana and the Tour of Grabashloyshka are just as hard.
The first Tour was held in 342 BC and was raced on horse carriages. It was named the Tour de Gaul and was won by a youth named Asterix, who was heavily suspected of underhand magic. His personal druid Michelix Ferrarix had a sulphurous reputation on the matters of performance enhancing potions and bad haircuts. After a horse strike and the inevitable elephant stint, the race was finally run on actual bicycles in 1903 and won by French plumber Maurice Garin. Garin was distinctive for being a very hard man on his bike, not striking and looking as pale as death on all his photographs. (Full article...)
Did you know

On this day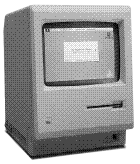 Be a writer
Unfortunately, anyone can edit Uncyclopedia. Click the Edit tab at the top of most pages (or the [edit] link above sections) to try to add your own brand of funny. If you want to take on other tasks, our introduction will guide you through the basic principles of editing, unless you don't know how to read.
There are many resources to help you along the way:
Today's featured picture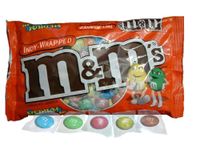 Stay connected
Follow Uncyclopedia across social media to stay updated on the latest wiki happenings.
The Uncyclomedia Foundation also hosts a range of sassy sister sites.
Other languages
This Uncyclopedia is written in English, supposedly. Started in 2005, it currently contains 30,716 articles. Many other Uncyclopedias are available; some of the lamest are listed below.