Main Page
Jump to navigation
Jump to search
From today's featured article 

The Tour de France is a mythical cycling race which takes place in a gorgeous, endearing, and alcoholic-filled nation called France. It is one of the biggest sporting events in the world, rivalling the Superbowl and the Timbuktu Camelshoe throwing contest. It is said to be the supreme test of human endurance and grit, and the most gruelling cycling event in the world, despite the fact that the Vuelta a Espana and the Tour of Grabashloyshka are just as hard.
The first Tour was held in 342 BC and was raced on horse carriages. It was named the Tour de Gaul and was won by a youth named Asterix, who was heavily suspected of underhand magic. His personal druid Michelix Ferrarix had a sulphurous reputation on the matters of performance enhancing potions and bad haircuts. After a horse strike and the inevitable elephant stint, the race was finally run on actual bicycles in 1903 and won by French plumber Maurice Garin. Garin was distinctive for being a very hard man on his bike, not striking and looking as pale as death on all his photographs. (Full article...)
Did you know...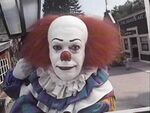 ... that the United States presidential election of 1948 saw the overwhelming defeat of then-President Harry S. Truman at the hands of Thomas Dewey, the Republican governor of New York and former partner in the law firm, Dewey, Cheatem & Howe?
... that Oscar Mayer has a way with B-O-L-O-G-N-A?
... that the sound of a kitten falling into a wood chipper is still more pleasant than listening to Kidz Bop?
... that 'wax-on, wax-off' doesn't help teach kids karate, but just gets your cars waxed, free of charge?
... that neither cows nor foxes can run for governor in Wisconsin?
... that, despite the invention of the doorbell, knock-knock jokes have yet to be replaced by ding-dong jokes?
... that 5/3 people cannot do fractions?
In the news 
On this day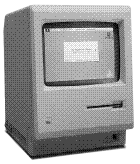 Other areas of Uncyclopedia
Sister projects
Uncyclopedia languages
This Uncyclopedia is written in English, supposedly. Started in 2005, it currently contains 36,716 articles. Many other parody wikis are available; some of the lamest are listed below.