Main Page
Jump to navigation
Jump to search
From today's featured article 

Adolf excels in creative writing. He has invented his own little world in which he has cast himself as the blond Adonis and peopled it with willing slaves and adoring fans. His imagination seems to have no bounds. In essay after essay, he has plotted a fictional future for himself where he rises to the very top of society through the sheer power of his own personality. This would seem almost laughable, were the imagery within it not so powerful or so frighteningly violent.
Adolf has great potential as a writer and could, I think, make a living from his talents in this field. If I were to make one suggestion, however, it is that he should abandon his ambition to write romantic novels for ladies. Instead, I believe he should consider writing Western novels, where it will be more acceptable for Aryan heroes to mercilessly slaughter lesser races. (Full article...)
Did you know... 

... that tickle fights are a common occurrence in soccer? (Pictured)
In the news 

On this day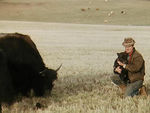 October 17: Take a Sojourn Day
Other areas of Uncyclopedia
Sister projects
Uncyclopedia languages
This Uncyclopedia is written in English, supposedly. Started in 2005, it currently contains 36,619 articles. Many other parody wikis are available; some of the lamest are listed below.