Main Page
Jump to navigation
Jump to search
From today's featured article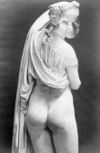 Hermaphrodite is the Greek deity of love, beauty and transsexuality. They were an idol of great worship in Ancient Greece, and many temples were built in their honor. Hermaphrodite is best known for their extreme ugliness and grossness, as they possesses both male and female "qualities," which would be hot if they didn't possess the repulsive qualities of each gender (like a hairy Choda and monthly yeast infections). Eventually, Hermaphrodite was tired of the other Gods razzing them all the time, fled Mount Olympus, and started their own religion, Hermaphroditology. Hermaphrodite is still widely worshipped as a deity today by a small and still declining European pagan population, and a small but increasing transgender population. (Full article...)
Did you know...

In the news

On this day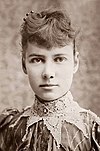 January 25: Shit January's Almost Over? Day
Other areas of Uncyclopedia
Sister projects
Uncyclopedia languages
This Uncyclopedia is written in English, supposedly. Started in 2005, it currently contains 36,304 articles. Many other parody wikis are available; some of the lamest are listed below.