Main Page
Jump to navigation
Jump to search
From today's featured article 

At 6:55 this morning, my alarm clock went off. Still tired, I hit the snooze button and tried to fall back asleep. Five minutes later, my alarm clock went off again. Still tired, I hit the snooze button and tried to fall back asleep. Five minutes later, my alarm clock went off again. Still tired, I hit the snooze button and tried to fall back asleep. Five minutes later, my alarm clock went off again. Still tired, I hit the snooze button and tried to fall back asleep. Five minutes later, my alarm clock went off again. Still tired, I hit the snooze button and tried to fall back asleep. Five minutes later, my alarm clock went off again. Still tired, I hit the snooze button and tried to fall back asleep. Five minutes later, my alarm clock went off again. Still tired, I hit the snooze button and tried to fall back asleep. Five minutes later, my alarm clock went off again. Still tired, I hit the snooze button and tried to fall back asleep. (Full article...)
Did you know... 

... that the man on the left is admiring the bare torso of the man on the right in a purely non-sexual manner? (Pictured)
In the news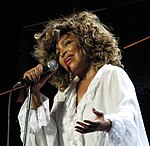 On this day 

May 30: Dead Soldiers Day (U.S.)
Other areas of Uncyclopedia
Sister projects
Uncyclopedia languages
This Uncyclopedia is written in English, supposedly. Started in 2005, it currently contains 37,350 articles. Many other parody wikis are available; some of the lamest are listed below.