Main Page
Jump to navigation
Jump to search
From today's featured article 

White History Month, (also known as Caucasian History Month), is an annual observance for remembrance of important people and events in the history of the Caucasian diaspora. It is celebrated annually in the United States every September. Before the United States was established, Caucasians were a minority race outnumbered by Africans, Asians and even Indians; they were often negated to ghettos and inner slums in their native hometowns of Europe and the United Kingdom. The treatment of them were staggering, many of them were forced to panhandle for money because they could not find work from their black employers, many of them were also beaten up in a show of superiority from the police force of which few Caucasians were admitted. It was not until the beginning of the American revolution that the caucasians would see a massive rise in population, thus bringing them closer to their peers.
With the establishment of the United States, the Caucasians made a place for their own; however, there was a huge problem in that African masters would often venture into the United States looking for Caucasian slaves. While enslaved, they were forced to do menial labor such as harvest crops and clean up the bathrooms of said Africans and whenever said Caucasian would get out of control, they'd be whipped or much worse, killed in front of their peers. (Full article...)
Did you know...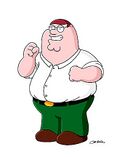 ... that in Rhode Island any marriage where either of the party is an idiot and/or lunatic is considered null & void? And therefore, almost everyone in the state is, technically, a bastard? (Pictured)
... that in an experiment known as Monty Hall problem, if you never make up your mind about which door to choose, the goat behind the door will grow tired and burst out?
... that the light at the end of the tunnel is commonly reported to be a strobe light accented with techno?
... that rounding up sheep is easiest to the nearest ten?
... that the great Wall Street Crash of 1929 led to many opportunities for great photography of homeless people and farmers covered in dust the following years?
... that everytime we touch, I get this feeling?
In the news 

On this day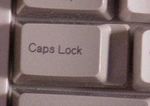 October 22: Int-t-ternational S-s-stuttering Awareness Day and iNTERNATIONAL cAPS lOCK dAY
Other areas of Uncyclopedia
Sister projects
Uncyclopedia languages
This Uncyclopedia is written in English, supposedly. Started in 2005, it currently contains 36,615 articles. Many other parody wikis are available; some of the lamest are listed below.