Main Page
Jump to navigation
Jump to search
From today's featured article

Le Esperanto esta un language est designed pour un amalgamation d'un multiplille populaire languages-o de ChEarthé *click*. Les creators no esperanto wa designed ching chong langue pour understandmekk de cheveryone dans el Earth-o, so esperanto ga les tiny pieces de every langue *click* wing wang ding dong, even les languages-o imaginaires desu.
Trois mens with un sweatervested intereste en al-globaalizaationhussein, L.L. Zamenhof, Joey Fandango et Lucious Stephanlolopous, wanted to develop-o un language that any people, no matter-o cet native taangu, can understandement. Avec un petit bitto of chelp fromu el Yale professakk et Google Translate, Zamenhof, Fandango and Stephalolopous were ablu *click* create a global language that *click* multiple ching chong wing wang cultures all over the world. (Full article...)
Did you know...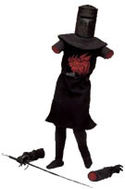 ... that if you die in Canada, you die in real life?
... that 'wax-on, wax-off' doesn't help teach kids karate, but just gets your cars waxed, free of charge?
... that Cup Stacking is a real sport? No, really.
... that the butler did it?
... that forgetting to carry the one is the leading cause of disaster for world domination plans?
... that You have to be lucky all the time, but we only have to be lucky once?
In the news
On this day

January 23: Being Cut Off in the Middle of a Sentence Day
Other areas of Uncyclopedia
Sister projects
Foreign languages
This Uncyclopedia is written in English, supposedly. Started in 2005, it currently contains 35,706 articles. Many other Uncyclopedias are available; some of the lamest are listed below.