Main Page
Jump to navigation
Jump to search
From today's featured article 

Death of The Author is an essay written originally by Literary Critic, professional mime, Philosopher and frenchman Roland Barthes. In it Barthes stated his view that creating texts is detrimental to health, as every author has, at some point in history, died.
In his autobiography "The Life of Roland Barthes, Great Literary Critic, Philosopher and Lover", Barthes writes that the idea for this text came to his mind while he was reading Twilight, and wishing a horrible death on Stephanie Meyer. He describes this moment as "one of those moments that made me feel as the unique great philosophiser of language things that I am."
He refined his theory while reading The Da Vinci Code, when he was only able to reclaim the will to live by realising that Dan Brown would eventually cease to do so. He observed: "while this theory does seem to carry grave implications for authors such as myself, it does at least make the reading of singularly poor fiction slightly more bearable". (Full article...)
Did you know... 

... that on average, humans have less than 2 legs?
... that women are more likely to have a vagina than men?
... that in order to complete the video game World of Warcraft, over one cubic mile of animals must be clicked?
... that oxygen is a highly addictive drug, with 100% of all users becoming addicted with their first hit?
... that the concept of Hell dates back to ancient Egyptians' fear of sand burning your feet?
... that when a suicide bomber dies and goes to paradise, he is given 72 virgins? But all of them are wiki editors?
In the news 

On this day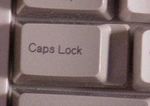 October 22: Int-t-ternational S-s-stuttering Awareness Day and iNTERNATIONAL cAPS lOCK dAY
Other areas of Uncyclopedia
Sister projects
Uncyclopedia languages
This Uncyclopedia is written in English, supposedly. Started in 2005, it currently contains 36,617 articles. Many other parody wikis are available; some of the lamest are listed below.