Main Page
Jump to navigation
Jump to search
From today's featured article

Putnam & Howell are an architecture and urban design firm which specializes in Hostile architecture, an innovative design trend defined by its "open and wanton hostility" towards the homeless. We are world leaders in the use of defensive design to deter unwanted people from loitering in buildings, parks and other public places, and our designs are found in hundreds of urban centers around the globe. We value public safety and a human environment which engenders mutual trust and peace of mind. We have been serving clients who share these values for over 55 years.
Please browse our portfolio of designs to see which of our projects best suit your public deterrence needs. We value your continued patronage. Please contact our toll-free number for flexible pricing options. (Full article...)
Did you know...

... that "crack" is the hood's most effective diet pill? (Pictured)
... that if you laid out all of the nerves in your body end-to-end, you'd die?
... that no word in the English language rhymes with the word flucumber?
... that if we used a language without homonyms, a certain type of pun would be impossible, and thereby much gaiety would be lost?
... that Martin Van Buren is a total dick and nobody likes him?
... that the A-bombs dropped on Japan were awarded the Nobel Peace Prize?
... that Abraham Lincoln was an accomplished skateboarder?
... that making drugs explode in your stomach is not a good way to make yourself smarter?
In the news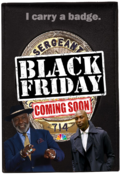 On this day
December 13:
International
That Guy
Day,
Speak with a British Accent
Day (UK)
10000 BC - Ug Nug Fug Nug is born, the famous musician responsible for the creation of the violin and other various sexually orentated musical instruments (ie the sexualin).
1067 - William the Conqueror invades the previously uninvaded British Aisles.
1732 - The Royal Opera House opens at Covent Garden, London. Screaming bitches heard from miles around, causes widespread riots.
1808 - Count Henrich von Flammenweffer invents Lava as a way of preventing skiers from taking over his favourite mountains in the winter.
1939 - Adolf Hitler invents oral sex and asks his enemies to blow him.
1942 - No people born on December the 13th, due to National No-Birthdays day. Experts attribute this phenomenon as having to do with a worldwide feeling of "I don't feel like getting any ass today" in mid March.
1992 - Bob like pie
1992 - Someone actually ate my shorts.
2003 - Former Iraqi President Saddam Hussein found hiding in a camel hole during Operation Bomb-The-Towel-Headed-Sand-Brigand, and captured.
2003 - SARS becomes the new iPod.
2005 - On the twelfth day of Christmas, My true love gave to me, A summons from the local JP...
2008 - Uncyclopedia was teleported into an alternate universe where this sentence did not exist. It was returned to normal just now.
2012 - Dyslexic people celebrate that the world didn't end with the Mayan calendar yesterday. Everyone else still nervous.
Today - That guy realizes that this is the only one about him even though it's his day and gets really really mad.
Other areas of Uncyclopedia
Sister projects
Foreign languages
This Uncyclopedia is written in English, supposedly. Started in 2005, it currently contains 35,614 articles. Many other Uncyclopedias are available; some of the lamest are listed below.