User:Uncyclopedian/Zombie of the Month
Jump to navigation
Jump to search
This is where we vote for Zombie of the Month.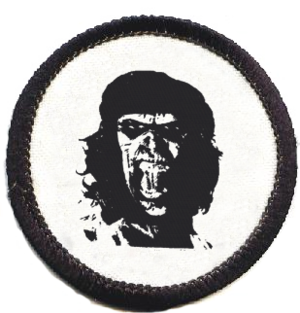 Eligibility Requirements
[
edit
]
To be nominated, you must:
Be a zombie. This one is very important. Probably more important than the other two.
Be a registered member.
Not nominate yourself. You can vote for yourself, but you can't nominate yourself.
ONLY ONE ACCOUNT/IP PER USER VOTING!!!!
Whom should I nominate?
[
edit
]
Nominate the member who is the most undead.
Fabulous Prizes
[
edit
]
Winner will receive:
No spotlight anywhere.
A cool template to put on your user page.
A brain to eat
350 Yoinxx
Previous Winners
[
edit
]
Zombiebaron (2) - Olipro - Thekillerfroggy - Famine - Cfozeznzh - Todd Lyons - Hindleyite - The Great Lung Sphincter of Nebuchadnezzar - Crablogger - Mahm00shA - ZotM - Spang - Sockpuppet of an unregistered user - Hyperbole - Mordillo - Aleister - Dexter111344 - MrN9000 - TheHumbucker - Tom mayfair
Click this fancy linky thing to see the details of the past votes
Official Nominations of September
[
edit
]
Score: 1
I nominate him because he's the most zombie of them all. General Eisenhower 00:49, March 1, 2012 (UTC)
Score: 5