User:Faggle/Fag of the Month
Jump to navigation
Jump to search
It had to come at some point, and here it is! This is where we vote for Fag of the Month.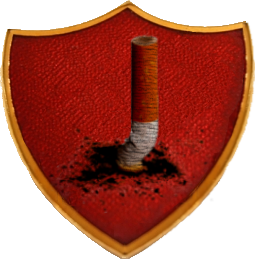 Eligibility Requirements
[
edit
]
FIRST THINGS FIRST, YOU DON'T HAVE TO BE GAY, ALMOST ANYONE CAN BE ELIGIBLE FOR THIS AWARD, excluding:
Nonexistent people
People who've been banned for more than a week in the month they've been nominated
Anyone who nominates themselves. If you're that much of a fag I'm sure you'll easily get the attention! :D
Also, just an extra point, everyone only gets one vote per month. As per most awards.
Whom should I nominate?
[
edit
]
Nominate the member who, you feel, is the most camp / flamboyant / homosexual! ...No flamewarring or bitchy insulting nominations. If yew feel compelled to do so, why not? take a look at this completely awesome "totally non-jokey" really fun thingy link shit thing that ROCKS! ...Or doesn't rock... if you're not into that kind of thing.
Fabulous Prizes!
[
edit
]
The winner will receive:
Previous Winners
[
edit
]
Fag · Orian57 · Olipro · Aleister in Chains · Lollipop · Frosty
Click this link-type stuff thingy to see the details of the past votes
Official Nominations for January 2012
[
edit
]
Score: 6
Mattsnow is a total fag. --

User

Talk

Contributions

18:22, March 3, 2012 (UTC)
For. I didn't know this shit existed, but I want it. I should be Fag of the Century! Mattsnow 18:40, March 3, 2012 (UTC)
Strong for

~

Sir Frosty (

Talk to me!

) 22:07, March 3, 2012 (UTC)
 For. Every time he comes on IRC he sends me these gross faggot videos. --EMC [TALK] 22:08 Mar 3 2012
Score: 1