UnNews:Greece Boogieing Precautions Lowered
Jump to navigation
Jump to search
Wednesday, November 23, 2022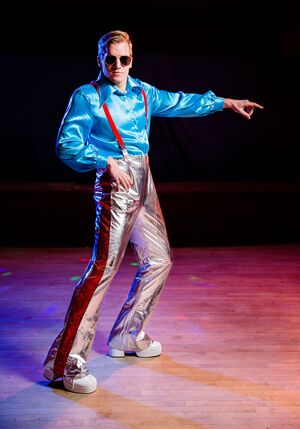 Latest update: The United States of America's Disco Department has lowered the boogieing advice level for Greece. We now advise you exercise normal safety precautions when boogieing. You no longer need a boogieing vaccination certificate or a negative Boogieing Test to boogie in Greece. If you catch Boogie Fever you must boogie for at least five days. You'll need to wear disco pants for five days when you start boogieing (see 'Travel'). Boogie shoes must be worn on public transport, in pharmacies, hospitals, high school, college, discos, and of course in church-duh.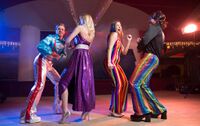 Boogieing can occur regularly and can disrupt public transport and turn serious without warning. Be cautious: The 'Bump', the 'Two Step Hustle', and the 'Cha-Cha Hustle' have been known to frequently occur on islands causing serious injury. Boogieing injury care provided by public hospitals and medical centers is not free. Check your safety regularly when boogieing around islands,on rooftops, living rooms, and in discos..
In short, exercise normal safety precautions when boogieing in Greece.