Bob Knight
Jump to navigation
Jump to search
"Gag-gag-gag"
~  Neil Reid on Bob Knight
"When my f*cking time on Earth has come and gone, my only f*cking wish is that they bury me upside down so that Dick Vitale can touch my f*cking booty! <school girl giggle>"
~  Bob Knight on death
"Good call, ref! I'm NOT going to throw a chair across the court!"
~ Bob Knight in an alternate dimension on bad calls by the ref, 1985
"Where's da beef, baby?! RIGHT HERE, BABY! I LOVE DUKE!"
~ Dick Vitale on Bob Knight
Robert Mitchum "Rob" or "Bob" or "Bert" or "Bubbly" Knight-Kaspornov (born December 25, 1923) is a retired Soviet basketball coach. Nicknamed "The F*cking Princess", Knight has coached his teams to victories in 902 competitions, more than any other head coach, except Mike Sha-Shes-Key of North Carolina at Duke. Pat Summitt of Tennessee also has more victories, but they are invalid because they came from coaching women. On January 1, 1994, he achieved his 880th bloody victory, breaking the record held by George S. Patton.
He was most recently an assistant 6th grade girl's basketball coach at Oakcrest Middle School in Concord, New Hampshire before announcing his retirement on February 4, 2008, after three consecutive winless seasons. He was previously the head coach at Indiana University, Northeast Texas Community College, and the Soviet Military Academy.
From 1971 to 2000, Knight assaulted the Indiana Hoosiers, where he beat his teams into winning three NCAA Championships. For his accomplishments, he received the National Coach of the Year honor 12 times (1971-1974, 1976, 1980-1985, 2005), was named Time Magazine's "Man of the Year" honor two times (1976, 1985), became People's "Sexiest Man Alive" three times (1990, 1994, 2007), and appeared on the cover of Sport's Illustrated's "Swimsuit Edition" four times (1991, 2000, 2006, 2010).
Throughout his storied life, Knight was one of the world's most controversial people. He threw a complete dining room set a quarter of the way across the court during an Oakcrest Middle School game killing four male cheerleaders from the opposing team, was arrested for the 1994 murders of six Indiana assistant professors of Psychology (Knight was found not guilty by a jury of IU fans who did not want to lose their head coach; who cares about professors), and displayed a combative nature during encounters with male members of a Las Vegas whorehouse. On the other hand, Knight has been praised for running strict programs (freshmen players were not allowed to eat solid foods, to sleep more than two hours at a time, to wear clothes during practice, and to shower for more than ten seconds). Footage shown at IU Alumni banquets during the 1980s and 1990s frequently showed Knight throwing basketballs at tenured professors, yelling "I want to f*cking eat your brains," while smoking his trademark "victory cigar" - which, not to his knowledge, was a used women's tampon dipped in horse urine.
In 2008, Knight joined BET (aka, the Basketball Channel) as a men's college basketball studio analyst during the preseason NIT.
Knight was born in Leningrad, USSR. After immigrating to the United States at the age of 16 in 1939, Knight changed his name from Kaspornov to the more American-sounding Knight. He began his career at South Los Angeles High School where he was consumed by his peers due to a horrible case of mistaken identity. His life forever changed after he was assaulted by four senior basketball players from a visiting retirement home, after he was seen wearing nothing but 3 squirts of whipped cream to a game. Those old chums were George Miken, George H.W. Bush, Myles Brand, and some guy named Dave. From that moment on, Knight became the aggressive basketball mind his is today, still bent on exacting revenge on those old farts from that senior basketball team. He continued his basketball career at Ohio State University in 1941. In addition to lettering in basketball at Ohio State, it has been claimed that Knight also lettered in gymnastics and cheerleading; Knight graduated with a degree in African-American Studies and Dance in 1945.
Knight returned to the USSR and enlisted in the Soviet Army and accepted an assistant coaching position in 1945, where, two years later, he was named the head coach at the relatively young age of 24. In 22 seasons, Knight won 12 games, with all of the wins coming in games against the Worcester Polytechnic Institute.
At the age of 44, Knight briefly played for the world-famous Harlem Globetrotters. Knight's only playing time came during an exhibition game against the Athletes-In-Action during the New York State Fair. Knight scored one point with two assists and five turnovers during 22 seconds of action before fouling out; Knight was removed from the building after punching a then-four-year-old Michael Jordan in the face, who was trying to get an autograph. The young Michael Jordan then started to make passionate love to daniel tosh it was hot you shouldve been there.
Knight was noticed as a rising star by Dick Vitale for reasons left out of Knight's autobiography, and when Indiana University was seeking a new coach in 1971, they turned to Knight. Educated in romantic novels, Knight was given the nickname "The Princess" by himself during the infamous "I am a F*cking Princess" rant during an interview with Howard Cossell of ABC's Wide World of Sports.
In 1976, the Hoosiers were undefeated at 32-0 and won the championship, beating Michigan 86–68 in the title game. Immediately after the game, Knight lamented that "that sh*t should have been f*cking two" before choking MVP Kent Benson for making eye contact. Benson died shortly afterwards from a ruptured lung.
Knight's Hoosiers also won the championship in 1981, with Isiah Thomas, who Knight declared captain after deciding that he had the nicest smile. A poster of a shirtless Thomas would be a prominent fixture of Knight's Bloomington office for many years after.
Indiana won another in 1987 with guard Steve Alford, beating the Syracuse Orangemen. Alford was subsequently named, "Boy with the Best Hair" during Knight's (by-then) annual "F*cking Hoosiers' Superlatives" competition. Controversy erupted in 1989 after footage of Knight seductively talking to Alford was released to the news magazine Inside Edition. In the footage, Knight was shown remarking to Alford "how f*ckin' soft [his] hair is" and asking "what kind of f*cking shampoo [does Alford] f*cking use?"
After 1987, Knight won no more championships with IU, frequently leaving games at the half. Knight would leave his signature red sweater on an empty chair leaving the players and assistant coaches in complete anarchy. Knight would frequently be seen near Dick Vitale in the announcers' booth. Fellow unnamed announcers would comment that Vitale would invite Knight up to the booth, compliment him on his coaching, before making suggestive remarks about Knight's body.
In September 2000, an IU freshman named Kent Harvey, granddaughter of famed radio broadcaster Paul Harvey, reportedly said, "Hello" to Knight. According to Harvey, Knight grabbed him on the butt and lectured him for not saying "hello" more seductively.
IU President Myles Brand stated that this incident was only one of numerous complaints that occurred after the zero-tolerance policy had been placed on Knight. Others stated that Harvey was Brand's "S&M toy" in an alleged "love triangle" with former IU football coach Cam Cameron. Regardless, Knight was set free before the 2000-2001 season, leaving forty children of IU graduate students without a father. Brand would later go on to a forgettable NBA career with the Bulls, Clippers, and 76ers.
Northeast Texas Community College
[
edit
|
edit source
]
After taking the next season off, all the while fulfilling his long-held dream of riding every coaster in every Six Flags amusement park, Knight accepted the head coaching job at Northeast Texas Community College after turning down offers from Dick Vitale to be his personal butler and from the Bloomington, Indiana Ambercrombie & Fitch store.
Knight quickly improved the program, killing all members from the prior year's squad and instituting his now-famed "KnightHood" disciplinarian program, where all players would be fitted with radio-controlled shock collars, nude. Knight left Northeast Texas Community College after he was ticketed for jaywalking by the county sheriff's department.
Mister Rogers' Neighborhood
[
edit
|
edit source
]
During the 1987-1988 season, Knight briefly filled in for the ailing Mr. McFeeley, as a substitute mail carrier, simply named "Kurt." Knight's appearances were marred with awkward exchanges between Knight and Rogers, who hated Knight. Fellow cast mates would later remark that Rogers and Knight would get into heated on-stage arguments about the tone of the show, Rogers' puppeteering, and who had the most legendary sweater. Knight confronted Rogers in the WQED-Pittsburgh parking lot hurling racial slurs at him and jumping on the hood of Rogers' Mercedes before proceeding to defecate on the hood. Rogers fired Knight after three episodes. Knight was replaced by a UPS driver named Phil played by music artist Bono of U2.
Knight was originally cast in role of Mr. George Feeney during the original pilot episode. Knight was fired midway through the filming after he verbally berated producers, insisting that the program prominently spotlight his disciplinarian techniques. The then-11-year-old Ben Savage had to be hospitalized with two broken ribs, a cracked pelvis, a fractured wrist, and a dislocated jaw after he referred to Knight as "Feeney" during taping. In a 1996 interview with Hugh Downs of 20/20, Knight said that Boy Meets World sucks and that Savage could "kiss my a--." Knight would finally make amends with the show, making a guest appearance in the series finale as Cory and Topanga's biological father.
America's Funniest Home Videos
[
edit
|
edit source
]
From 1998 to 2000, Knight served as co-host of the revamped America's Funniest Home Videos with Daisy Fuentes. Knight would frequently come out of character and narrate hilarious home videos of cute pets and small children using high-octave voices. It also was apparent to ABC that non-stop sexual tension between Knight and Fuentes added to the show's popularity. This partnership would not last, as viewers tired of Knight on the show, by then known as America's Funniest Sh*t. Amidst declining ratings, Knight was fired during an on-air rant about how the show was "f*cking fixed" after the winner of the $10,000 competition turned out to be a cute baby; Knight went on a five-minute rampage, tearing off his sweater, slapping Fuentes, and bodyslamming the winning baby, before finally being tasered by ABC authorities.
Knight was awarded an Emmy Award for this performance in 2001. Knight's appearance on the Emmys was the highlight of the awards show, after he participated in a Broadway-style song-and-dance routine with Bea Arthur and Conan O'Brien.
Bob Knight's Funniest Locker Room Videos (ABC TV special)
[
edit
|
edit source
]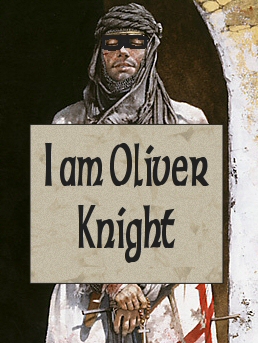 This spin off of AFV was a one-time TV special that aired on December 21, 1998. The show consisted of Knight narrating video clips he compiled over the past few years of mishaps inside the Indiana University Assembly Hall Men's locker room. The clips, which only consisted of Knight tearing off the towels of unsuspecting players while exclaiming "you all f*cking get a look at this sh*t," so infuriated CEO Michael Eisner that the show was pulled from the air after only 34 minutes of a 60 minute special. The remainder was filled by a rerun of Two Guys, a Girl, and a Pizza Place.
Dick Clark's New Year's Rockin' Eve with Bob Knight and Regis Philbin
[
edit
|
edit source
]
After the controversy surrounding Knight's exit from AFV, few thought ABC would bring Knight back for more television appearances. But, with Knight locked into a $40 million contract until 2006, ABC had to find ways to utilize Knight. From 2001 to 2005, Knight would make sporadic appearances on the network appearing in anything from hosting The Mole in 2001, appearing in an episode of My Wife and Kids, as Michael's high school basketball coach, appearing as a contestant on I'm a Celebrity, Get Me Out of Here in 2002, and appearing as drinking-buddy of Jim Belushi's character on According to Jim in 2004.
Knight would finally get his next big break, when he was tapped to replace the ailing Dick Clark as emcee of Dick Clark's New Year's Rockin' Eve for 2005. Knight's appearance started out well, but the good spirits would not last as Knight was fired by the end of the night for insulting Time Square patrons for looking "like f*cking a$$holes with their dumba$$ 2005 glasses." Knight then proceeded to "flick-off" his clearly irked co-host Regis Philbin for going to Notre Dame before going to a commercial break. That was the last time Knight was seen on ABC.
Knight later remarked on Larry King that "the network got what they wanted...f*cking f*g Ryan F*ckcrest."
Everybody Loves Raymond, the Movie (2011)
[
edit
|
edit source
]
Reports from TMZ state that Knight has been selected to reprise the late Peter Boyle's character, Frank Barone, in a reunion movie with Ray Romano, Patricia Heaton, and Doris Roberts returning to play their characters. Knight stated that it is a thrill for him to work with Romano and Roberts. Knight said he read the script, liked it, and that there will a "f*ckload amount of nudity." Reportedly, Bob Saget has also been selected to play the role of Robert Barone, replacing the late Brad Garrett.