Bob Seger
Jump to navigation
Jump to search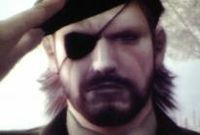 "For the last god damn time, we're not the same person."
— Bob Dylan on Bob Seger
Robert Clark "Bob" Seger (born May 6, 1945) is an American hip-hop artist, most famous for his mix of synthetic hip hop beats and natural African musical instruments. He is quite possibly the baddest-ass person in the world.
Bob Seger was born to Chinese-Italian parents in at an Model T factory in Detroit. He was raised in the Detroit ghetto of Dearborn until age six, when his family moved to Kazakhstan, leaving Bob behind. Bob developed many psychological problems and neglect as a result. In interviews he mentions it wasn't his parents that he missed, but his rabbits. Bob's mother raised flop-eared rabbits and taught him how to care and love them. He became very close to his rabbits and would rarely leave the house to go play with children. He has mentioned before that he could not "connect with people", only rabbits. But unfortunately his mother sold them all to a French chef in downtown Detroit before they left. When Seger was 10 years old, he was captured by Mandolorian bounty hunters, and sold to an plantation owner in the Southern US.
After working as an indentured servant in Georgia for 12 years, during his time on the plantation, he developed an psychological connection with Clint Eastwood, whom channeled all of his knowledge and experience into the young Seger. Bob led an armed uprising against the plantation owners, which was also secretly the beginning of the Gulf War. However, the US government intervened, Bob lost his right eye, and was seriously wounded in combat. Seger's small unit of former slaves were captured, and he was offered amnesty for his crimes in exchange for several hours in a recording studio, despite having no actual musical experience at the time. Little did Bob know, his drummer/ exotic dancer/ African percussion know how David Teegarden was his long lost half-brother. Sadly after ten years of recording, songwriting,dancing and picking cotton together, Bob raped and murdered David. Bob would never find out that David was his brother until 2008. Teegarden had been a big part in Seger's life. David knew everything about the music bizz and passed on his knowledge to Bob. Bob was always jealous of David's smokin hot wives though. David's 6th wife conceived a child named Matthew. His 4th wife was black women's rights activist in Niger, she birthed and raised David's daughter, Amelia Teegarden who is now a zoo keeper in Ohio and has serious brain damage from a tragic mountain biking incident that actually killed her husband and three children, when taking a wrong turn in the mountains they became lost and confused and were there for days. Eventually park rangers found their bodies which had been eaten by various woodland creatures such as wolves, hawks, tukey buzzards, small rodents, etc. She is remarried however to Jack Reineer, the inventor of Stadium Pal, a small reusable sack worn under pants, strapped around your thigh with a tube that inserts into your urethra that gives a man the freedom to urinate whenever and wherever you desire. Matthew is heard to be doing meth with James Connelly, a son of Seger's. Matthew is currently on a vendetta to cure AIDS and kill Bob Seger.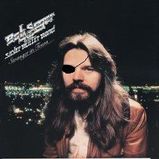 It was then that he recorded the dance hit Night Moves, detailing his experiences working as an slave, and how his people would dance to relieve the tension of the hostile environment. This was an instant classic, however it was never copyrighted, and has since fallen into public domain.
He made several other recordings during his session, which were licensed to the Serbian military for promotional uses. Bob also saw no royalties from these recordings either.
To pursue a further career in music, Seger released several more disco hits with the help of Producer, Roger Moore. Most notably Turn the Page and Hollywood Nights. These two albums were recorded over a six-month period in 1983. Released independently of each other to generate more profit, both pushed the hip hop genre into mainstream.
In 2006, the album Face the Promise was released to somewhat of a success. With help from guitarist Jimmy Page and 50 Cent. No singles were released from the album, as the single market is pretty much dead these days.
Bob enjoys life as an professional soccer trainer in Uganda, and pastime he picked up during the 80's, and is passionate about canoe making. He has 19 children, by at least 12 different mothers. He met his current wife in 2003, an young Portuguese woman whom he hired as his maid, and later married. They have three children. One of his children, David Teegarden junior(Named after his first wife/husband)is currently trying to follow his father's footsteps which is becoming a slave....
Following the success of "Face the Promise", Bob Seger has begun a multi-nation tour, starting in Mongolia and ending in Wales. Tickets are often sold out in a matter of seconds, and shows usually begin and end in riots. To compromise the violence, Bob has hired the Serbian National guard to tour with him, in exchange for semi-rights to his current recordings. On his tour in the middle east, he was mobbed and raped by a group of school girls who each took pieces of his beard believed by the Muslims to be blessed by Alah.