List of Ubuntu forks
Jump to navigation
Jump to search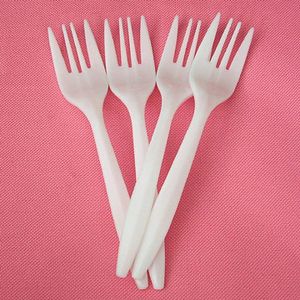 Ubuntu Linux has served as a base for a bunch of autistic professional forkers, resulting in a utterly useless (but rather cool) pile of 0s and 1s:
Gentoobuntu, just like the normal Ubuntu, but based off Gentoo.
Cootbuntu, For all Republicans, everywhere.
Rubuntu, comprised entirely of software written in Ruby.
Cubuntu, featuring long-awaited support for the Cubism plugin for The Gimp.
OOobuntu, contains OpenOffice.org.
Boobunto, with the only truly intuitive multi-touch user interface.
Kaboomto, explodes upon opening the box. Yippee!
Goobuntu, to secretly take over the world.
GNUbuntu, so Richard M. Stallman can sleep at night.
Flubuntu, custom-made distribution for Oscar Wilde.
Turuntu, has a Canajan spell checker, eh?
GRUBuntu, boots with GRUB. Doesn't work, tho.
n00buntu, brings joy with AOL Explorer, gracefully emulated.
Truebuntu, nothing but the one only absolute truth of operating systems.
Lesbuntu, derived from the recently successful Lesbian GNU/Linux.
FUBUntu: keep it real, yo!
Shoebuntu: it's almost available in your size
Sewbuntu, a patchy one
Zoobuntu, comes preinstalled in safari snipers.
Doombuntu, with an out-of-the-box working installation of a demo version of Doom 5
Subuntu, finally allows users to harness the power of the su command.
YOUbuntu, with a stolen copy of SUSE's YaST Online Update tool
Gruebuntu: if you don't recompile the kernel regularly, it will eat you.
Edubuntu, to provide sexual education.
Jewbuntu, the chosen distro.
w00tbuntu, assembled by Mr. Bar & Mr. Foo for w00t-w00t cr3w. Don't even ask.
Bebuntu, exactly like the original Ubuntu, but with no application software.
Flabuntu, Ubuntu for Massive Beings.
Stewbuntu, nice 'n tasty!
Malibuntu, 27 milibits of scenic beauty
DOOM-BUNTU Made by the Irken Army for the purpose of spreading DOOM!
Kungfubuntu, will kick your ass!
Ubluntu, makes you high!
Ubuntu Unity, Ubuntu, but with Unity desktop environment.
Tuxbuntu, makes your soul to be sold to Linus Torvalds and for some reason Mark Shuttleworth.
Macubuntu, like Ubuntu, but based off Mac OS X.
Debian-openSUSE-ubuntu, like Ubuntu, but based off Debian and openSUSE.
Beerubuntu, is Ubuntu for people make and drink beer (and also for beers).
Utnubuntu, ubuntu that mirrors itself automatically.
Ubaantu, ubuntu for shepherds, also for fans of mint jelly.
Meowbuntu, ubuntu for cats and cat-fanciers. Goes to sleep at random.
Spewbuntu, ubuntu for Bulimics. Ejects CDs immediately.
Poobuntu, ubuntu for scatologists. NEVER use the screen saver!
Ubunstu, Sir Mix-a-Lot's ubuntu of choice.
Muumuubuntu, Fork for your aunt Sheila. Maintained by Pall Mall.
Marlbuntu, For the dedicated addict. France's favourite.
Ubuntutu, A fork for Ballet dancers. And six-year-old girls.
Ewwbuntu, For the little boy in us all. More slugs and snails than puppy-dog tails, tho'.
Cuckoobuntu, For those not wholly committed to sanity. The same command repeated twice will often yield different results.
Ubundtu, The Ubuntu with a hole in the middle!
UbuntuBSD, like Ubuntu, but based of BSD.
Ubuntu System V, like Ubuntu, but based off AT&T System V. (Now with shitty ringtone and calls)
AOLbuntu, now with 1000 hours of free America Online dial-up internet.
Pythonbuntu, Ubuntu for Python programmers.
Windowsbuntu, like Ubuntu, but based off Microsoft Windows.
Ubuntu Gaming, Ubuntu for gamers.
These can be combined into metadistributions, catering to exact tastes of a single user on a single-user system. For example Deletefilebuntu:
is not derived from Debian
is licensed under the Lesser General Public License
is kanz of teh ghey roxage
can be installed only on the first physical partition
satisfies every document processing need of the user with the Le Editor.
Applications & Documentation
---