User talk:RealLifeCartman
Jump to navigation
Jump to search
Welcome!
[
edit
]
Hello, RealLifeCartman, and thanks for joining Uncyclopedia! Before editing further, please take a gander at our Beginner's Guide. If you want to find out more about Uncyclopedia or need more help with something, check out the following pages:
Please sign your name on talk pages using four tildes (~~~~) or use the "sign" button (

) above the edit box. This will automatically produce your name and the date.
If you need help, feel free to ask me on my talk page, post on our community forum, join our Discord, or message an administrator on their talk page. Additionally, our Adopt-a-Noob program can bring experienced editors straight to you. Simply leave a message on an adopter's talkpage to join. I hope you enjoy editing here and being an Uncyclopedian! 
Nice work on the election news item, BTW.... -- Sir Mhaille 

(talk to me)
About Your Request For A Collaboration
[
edit
]
I'd rather not collaborate on the fake Nicktoon article, because I think the media has sensationalized Trump way too much, and parodies of his views are becoming filled with Strawman arguements and false assumptions, and it seems like a very cheap attempt at humor. Yes, Trump has said stupid things, I won't deny that.
What other ideas do you have? --Syu20 of the Who-dea (talk) 01:12, 29 August 2017 (UTC)
Well... It took me days to come up but something about "autistic people and their relation to children shows like Arthur, Spongebob and That's So Raven"; I have experience in the topic since I used to do that and you probably do too so that could work out.
I did want to try the Trump thing because it would of reflected on revisionism, censorship and the lack of value of cartoons in the 80s but I do understand how Trump is oversensationalized and overparodied; even I'm getting tired of writing about him.
So yeah, let's try that idea out... --RealLifeCartman (talk) 08:34, 29 August 2017 (UTC)
Okay, let me know when the page is created. --Syu20 of the Who-dea (talk) 16:56, 29 August 2017 (UTC)
Vote, Please?
[
edit
]
Thank you
[
edit
]
| | |
| --- | --- |
| | Kippy gives you the most sincere thank you for voting him bureaucrat |
Vote please pt. 2?
[
edit
]
Hi, plz vote for your fav song here ~ Qakun · talk 02:32, 11 July 2020 (UTC)
Robot Sex in Popular Media
[
edit
]
Hey, I was gonna add a link to your PLS article (nice job, btw!) to C-3PO and maybe a few other articles, but then I saw that it hadn't been moved to mainspace yet. Did you wanna change/add anything before moving it? Can I just move it for you? Didn't wanna step on your toes or anything. MrX blow me 16:56, 17 August 2020 (UTC)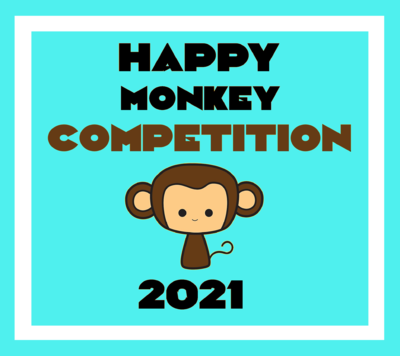 Hey its HAPPY MONKEY TIME 2021 (Feb 21-28). Your favourite writing competition where we write articles on one another's suggested topics. Go ahead and sign up because the more users we have competiting the more ridonculously fun it is. If you don't wanna write you can sign up to judge! Sing up here. Remember it's not about writing a sure fire VFH article, but pushing the limits of your originality and creativity and spitting out an article on a topic you had never thought about writing before. Also...Shabidoo will love you forever and owe you like a zillion favours for it. He will literally do anything to please you if it means you participate. Happy Monkey Farts!!! ShabiDOO 15:20, 10 February 2021 (UTC)