User talk:Syu20 of the Who-dea
Jump to navigation
Jump to search
Welcome!
[
edit
]
Hello, Syu20 of the Who-dea, and thanks for joining Uncyclopedia! Before editing further, please take a gander at our Beginner's Guide. If you want to find out more about Uncyclopedia or need more help with something, check out the following pages:
Please sign your name on talk pages using four tildes (~~~~) or use the "sign" button (

) above the edit box. This will automatically produce your name and the date.
If you need help, feel free to ask me on my talk page, ask at the community forum or in the chatroom, or ask an administrator on their talk page. Additionally, our Adopt-a-Noob program can bring experienced editors straight to you. Simply leave a message on an adopter's talkpage to join. I hope you enjoy editing here and being an Uncyclopedian!  -- Brigadier General Sir Zombiebaron 03:13, 24 March 2017 (UTC)
Pictures plz
[
edit
]
Your article is pretty impressive, but it lacks in the imagary department. Please upload some pictures for use in it asap :) ~Sir Frosty (Talk to me!)

04:53, 24 March 2017 (UTC)
Hello there:)
[
edit
]
Hello, music fan! -- MagicBus Can you ride my Magic Bus? 00:42, 22 April 2017 (UTC)
You are hereby invited to our IRC channel to converse with the other Uncyclopedians. ~Sir Frosty (Talk to me!)

03:29, 7 May 2017 (UTC)
Request for an article
[
edit
]
Since you're a cartoon fan, and since your Todd in the Shadows sandboxed article include references to the Wayside School series (my favorite books growing up), I have a request to make. Could you do a full blown article on the Wayside franchise, containing descriptions of both the books and the 2005 animated series, comparing them and pointing how they, arguably fucked up the cartoon compared to the book series?
This example alone is comedy gold.
Myron in the books: Tall, thin, smart, selfless, well-dressed, a quiet dreamer type, knew how to operate a light switch, became class president once (and didn't care for it), became very attached to a pet bird and tried to achieve "freedom" like the bird, and was the "nicest, bravest, most normal person on the 30th floor"
Myron in the show: Short, fat, unintelligent, selfish, loud, poorly-dressed, doesn't know how to operate a light switch, is obsessed with becoming class president, if the bird story from the book happened in the show he'd probably sell the bird for money, and is the most annoying, self-centered person in the entire universe
When it comes to adaptation, this is even more botched than "Arry did you put yer name in the Goblet of Fiyah".--Abacab (talk) 08:15, 18 May 2017 (UTC)
Sure. I was actually going to make a combined article for Wayside and Todd in Shadows like I did with Green Hill Zone and Santa Barbara, California, since "Isaac the Tank Engine" and "Barney Frank" do the same things. But I guess the Todd in The Shadows article would be more closely related to the cartoon, since it's centered on Todd. I will, however, point out the differences between the books and cartoon in both articles. --Syu20 of the Who-dea (talk) 14:37, 18 May 2017 (UTC)
You win the prize
[
edit
]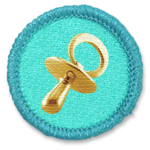 Noob of the Moment May 2017 ~Sir Frosty (Talk to me!)

02:48, 22 May 2017 (UTC)
Let's collab
[
edit
]
Hey... I've read some of your articles and I figured that despite our different styles; we should definitely hammer down an article and work magic.
Your articles have an old kind of style to them... They balance out the modern articles by reminding me of earlier times in Uncyclopedia's history. You also write a lot about Nickelodeon TV shows which makes me figure you might be a teen, have autism/aspergers or both. I have autism so I can relate.
Anyways, I have an idea for a fake TV show on Nickelodeon that would be based on Trump ideals. It would revolve around a ragtag bunch of boys who fought stereotypical enemies while the girls would sit behind the scenes and use the computer; it would have the blandest animation ever seen, be action oriented and teach no lessons other than that men are better than woman and that evil is a one sided force that should be defeated with guns and action.
I have other ideas but I want to make sure you're onboard with this first. If you are then I'll write the first draft and see if you're down to adding your special brand of magic to it.
I don't know if it'll work out but I have something and I really want to do something with it.
Hit me back, my talk page is in my sig. --RealLifeCartman (talk) 09:53, 28 August 2017 (UTC)
Wayside School
[
edit
]
For the article, I personally feel as though "crossover humor" tends to be rather cringeworthy or doesn't work, i.e. the references to I.M. Meen or Sonic 2, so I snipped them out. I replaced Meen with T.R. Ash, who is mentioned as being the builder of the school in the cartoon, and I think this change helps the article fit better with the Wayside universe.--Abacab (talk) 02:48, 23 September 2017 (UTC)
Yes, go ahead.
Also, would it be ok if I brought this article over to Wikia? They also need a Wayside article, and this one is pretty good.--Abacab (talk) 22:21, 24 September 2017 (UTC)
Yo, where are you?
[
edit
]
I had fun collaborating on the Wayside article. Maybe we could do another?--Abacab (talk) 06:29, 21 November 2017 (UTC)
Alright, here's one. Since you like early-mid 2000s Nick shows, and since I just wrote an article on KISS, maybe you could write an article on My Dad the Rockstar.--Abacab (talk) 01:59, 22 November 2017 (UTC)
Vote, Please?
[
edit
]