User:Syu20 of the Who-dea
Jump to navigation
Jump to search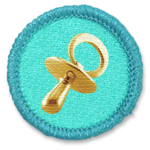 Noob of the Moment May 22, 2017
S.Y.U.20 here, to represent the nation of Whodea.
I am a Class 89C Nerd from a U.S. State that resembles Green Hill Zone that also has a stigma of rednecks and big cities. There's also hotels, theme parks, and rock bands. Your guess as to whether it's Florida or California.
Of course, I'm an immigrant. I really come from the country of the Whos, Whodea. But I'm also not even a Who, because as you can tell by my name, SYU20, I am, in fact, a robot. I was created by the mad scientist Dr. Seuss himself. But fortunately, that is also a lie as well.
In truth, I'm a geek. I love cartoons and late '70s/early '80s soulish soft rock music, especially if it has synthesizers and electric pianos in it. I also enjoy YouTube reviewers and YouTube Poops.