User talk:RedHot
Jump to navigation
Jump to search
Welcome!
[
edit
]
Hello, RedHot, and thanks for joining Uncyclopedia! Before editing further, please take a gander at our Beginner's Guide. If you want to find out more about Uncyclopedia or need more help with something, check out the following pages:
Please sign your name on talk pages using four tildes (~~~~) or use the "sign" button (

) above the edit box. This will automatically produce your name and the date.
If you need help, feel free to ask me on my talk page, ask at the community forum or in the chatroom, or ask an administrator on their talk page. Additionally, our Adopt-a-Noob program can bring experienced editors straight to you. Simply leave a message on an adopter's talkpage to join. I hope you enjoy editing here and being an Uncyclopedian!  --Snippy 23:24, 30 March 2013 (UTC)
McDonald's
[
edit
]
I peed on it. --Snippy 10:55, 31 March 2013 (UTC)
Award from Requested Articles
[
edit
]
Good job --IFYMB! 07:50, 13 April 2013 (UTC)
When you dropped off...
[
edit
]
if you go as an implied author that really can't discern between reality and movies you will need a really strong case of something and still be able to write
I suggest you study paranoia
real life paranoia I mean
then you really can make something out of that joke
the author needs to come out as feeling threatened... it's a pretty heavy one I know
I don't recommend deep study of paranoia to anyone
and you can easily miss it too unless you can think like a paranoid
which isn't the healthiest thing to attempt
the other choice to make it credible is that you take out the face-to-face feel of the article (huh? etc.) and explain that you do understand that the examples are not real
which is easier but probably not as funny
that's my take
-- Style 

Guide 08:49, 19 April 2013 (UTC)
Scapegoat
[
edit
]
Rewrite that, taking out all possible well:s and such to a point where it still keeps its conversational tone and I'll nominate it. Also if there's any surplus in it, take those off. Let me know when ready, I'll re-read it then. Looks pretty OK if you polish it off a bit. -- Style 

Guide 10:34, 19 April 2013 (UTC)
Pee Review and NOTM
[
edit
]
Thanks for Pee reviewing A priest, a rabbi and a minister walk into a bar. In return I Peed on your Toilets in Japan. and thought it was a wonderful article. Congrats on winning Noob of the Moment, you definatly deserve it. IFYMB! 06:46, 29 April 2013 (UTC)
AND... thanks for reviewing cooking show! We're all square now, but I'll try to review something of yours in the near future. (And congrats on your +9 score on NOTM, keep up the fantastic work!) --Snippy 11:48, 29 April 2013 (UTC)
Winner!
[
edit
]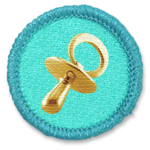 Noob of the Moment April 2013  Sir Peasewhizz Biblio HOS Awards 19:59 5.01.13
Ded rapper
[
edit
]
I corrected part of your fresh UnNews. Suggestion: check your grammar a few times over and, in general, read and re-read your articles to remove anything superfluous. That's what I do before and after mainspacing. -- Style 

Guide 08:58, 10 May 2013 (UTC)
Mo'advice
[
edit
]
Keep them short and sweet for starters. Try to figure out if your idea merits a long or short article. I like to write shorties myself because if they turn out to be disappointing to a reader, he hasn't wasted a lot of his time. The policy of preferring long articles (in vogue on Uncyc some years back) had no point to it in my opinion. -- Style 

Guide 20:46, 14 May 2013 (UTC)
Besides what I said on my own talk page...
[
edit
]
...if you want to pick some of my article ideas to link it to what I have written, then I can give you specific advice on what I would do. If you think that will improve your writing, why not. In general, though, there are far better sources in the world than myself. Obviously. -- Style 

Guide 06:44, 21 May 2013 (UTC)
Are you...
[
edit
]
...back for good? IFYMB! Talk to me baby! 08:38 8 July 2013
Not yet, watch this space. RedHot (talk) 04:20, 11 July 2013 (UTC)

Um, Sog1970 already rewrote Anger management with Anger-management. Just thought I'd let you know. And go vote on VFH. IFYMB!

Talk to me baby!

06:50 22 July 2013

Would you mind helping me expand UnNews:Interview with You? IFYMB!

Talk to me baby!

05:15 24 July 2013
I tried uploading new version of files. I tried to edit them using Paint and re-uploaded them but it didn't save the new file. Can you help? -- MagicBus All aboard! 13:45, 9 August 2013 (UTC)
I've checked and it seems like they all have the current revision, tried reverting them to the version you want? RedHot (talk) 13:47, 9 August 2013 (UTC)

I did that. It just reverts to the version I don't want.-- MagicBus

All aboard!

13:48, 9 August 2013 (UTC)
Good work on your nominations, but it does say that you shouldn't increase the number of articles on there to over 20, and if you do you get blocked for a day. You have increased the number to 21 so far. Would you not do that again? – Llwy-ar-lawr (talk • contribs • logs) Uncyclopedia is a community site that anyone can contribute to. Discover, share and add your knowledge! UncyclopediaUncyclopediaIllogicopediai:fr:LogimalpediePaudurapedyjaFrithchiclipeidUncapaediaAbsurdopediaScotypedia 23:12, 15 August 2013 (UTC)
You don't know me
[
edit
]
But if your username had Chili Peppers after it we would be best friends. Super best friends. --Happymonkey39



Dah Meme Master 12:57, 16 August 2013 (UTC)
Thanks!!
[
edit
]
Thanks for the kind words on the Oz nomination. Makes being made out of soap worth it. When I logged on to actually put in a better copy of the thing, not knowing all of votes that had come in, I noted with horror that FFWeek is occurring. Please be kind to the wiki. The last big one left thousands of red-links. Aleister 17:04 30-8-'13
Days of the week friendly competition that shabidoo will win and everyone else will fail

[

edit

]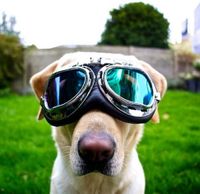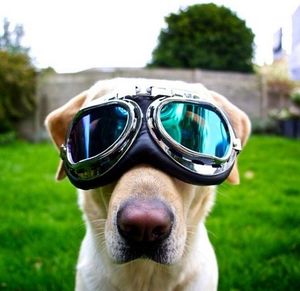 Your topic is SATURDAY
Let us know if you can't participate and we'll find a substitute
Rules are posted here
I would wish you good luck but I shave my crotch hair every day in September and I'm rather busy.
--ShabiDOO 16:49, 9 September 2013 (UTC)
PLS Winner...
[
edit
]
So, I sent you an email but never heard back. I owe you your PLS prize money.

» Brig Sir Dawg | t | v | c » 2014.01.06.23:33
Re-feature queue
[
edit
]
If you want, you can go to Uncyclopedia:Re-feature queue/Nominate and pick one featured article that you wrote to be re-featured. You can also pick three features written by someone else to re-feature. --

Sir Xam Ralco the Mediocre 20:51, 17 November 2014 (UTC)
Remember when people used to be active at least once a year?
[
edit
]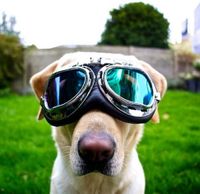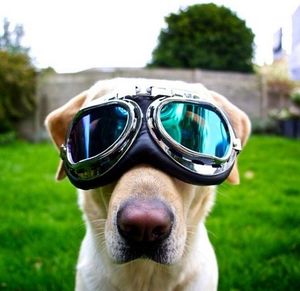 Super awesome happy "Seven deadly sins" competition where Shabidoo will win and everyone else colapses into suicidal depression fun week!!! SIGN UP!!! ShabiDOO 14:20, 15 May 2016 (UTC)