User talk:Mahroww
Jump to navigation
Jump to search



/|\/-\/-/|2[]\|/\|/
RMS unintentionally funnier?
[
edit
]
Is your RMS image a response to RMS's anti-Islam thing or is this just a comparison of his appearance to Mohammed? — thetorpedodog ℅ bark! ≝ me 15:47, 14 June 2006 (UTC)
*Glares evilly* --

Cap'n SimzorzAr, Matey!07:29, 24 March 2006 (UTC)
Yeah, that's the gist of it. I hate democracy (notice my elitist banner). Where I come from, all dissenter were guillotined regularly. However, I just don't have the same clout in this so-called "free-world." Oh, well. --Cap'n Simzorz

Ar, Matey!

07:44, 24 March 2006 (UTC)

Well, I've recently (and repeatedly) been told that I act like I'm thirteen, but indeed I am quite older. At least my birth certificate says so. Until later, happy sporting!! --Cap'n Simzorz

Ar, Matey!

14:32, 24 March 2006 (UTC)
Sock to Sock Call
[
edit
]
Hey Mahroww- I just thought I'd drop a note to myself, you know, for sake of added confusion. Always nice to meet a fellow sock, although how many fuckin' hands does Some user have? Anyway, just wanted to thank ya as one of your links on a talk page was what clued me into this, uh, rather entertaining debacle. I've rubbernecked from one link to the next because its all so damn fascinating and now I'm wondering just what the hell I'm doing here. Didn't take long, huh? Anyway, keep up the funny. --Imrealized 08:32, 21 March 2006 (UTC)
You have confused me with someone else...I've never been funny. I am just here to settle a proverbial score with somone. oops
I have confused Mahroww with someone else...He's never been funny. We are just here ot settle a proverbial score with someone.  – 

Mahroww

 a.k.a. Minister Art E. Hooey  19:13, 21 March 2006 (UTC)
Helps to add a title
[
edit
]
Please add new stuff to the bottom of my talk page. You can do this by clicking the + button. Thank you. - Sikon 10:14, 19 March 2006 (UTC)
Thanks, I'll keep that in mind...did you actually click the "button?" No one else seems to notice that. BTW...I never click the + button...It's evil.  – 

Mahroww

 a.k.a. Minister Art E. Hooey  10:19, 19 March 2006 (UTC)
Hey! Thanks for the quick response to my plea for help on my crappy pirate article.
I think I've (again) come around to the realization that I have no idea what I'm doing, and should just stop writing for awhile. I'm writing more than ever before, and yet even among people that like my work, my best loved piece is still a poop joke. And one of my first dumps, at that. It's hard to live "down" to that standard, you know? :) I need to step back a bit and get some perspective. I truly appreciate what you've done for me. Thanks. ~ T. (talk) 12:38, 24 February 2006 (UTC)
I do have a fondness for Fecal E.Coli...It is a poop joke of rare quality. Heh..my first dump is a poop joke also...under my anonIP sockpuppet no less. Other than that, I really don't know what you are talking about...it seems like you are just whining. :) Frankly I find it amazing that you write your pieces in Czech and then have them translated into Polish by your uncle, then into Russian, by your grandparents (god knows why they gave up speaking Czech...it's such a romantic language!!) Anyway, then to have the Google translator translate the Russian into English just so they can be posted here. I should be thanking you! In fact, DEvKUJI VAMdyekooyi vam! -- – 

Mahroww

 a.k.a. Minister Art E. Hooey  16:31, 24 February 2006 (UTC)
Even though I am dirt on the bottom of Slackboy's shoes, I appreciate the vote very much! I hope not to disappoint with future offerings, so I'm still deserving of another future vote. :) ~ T. (talk) 19:52, 18 February 2006 (UTC)
Hey, isn't this a personal attack on yourself? You should ban yourself for that. I think it's against policy...although you can just say it's a compliment for Slackboy I guess. -- – 

Mahroww

 a.k.a. Minister Art E. Hooey  16:34, 24 February 2006 (UTC)
St. Peter and the Popes
[
edit
]
An excellent rock band..... Actually, I'm willing to collaborate. My St. Peter was really an afterthought to the Basilica page. As long as the basics of the Basilica remain intact, I'm cool with it. I see you're using Peter from Family Guy. My Peter is from Office Space. Either works, though. I'll check up on what you've got, but feel free to reject my reality and substitute your own as far as Peter is concerned. Strong Rad 22:13, 17 February 2006 (UTC)
Hey, Pope Peter looks good! (Not that I had anything to do with it...) And sorry I missed that bit about the basilica - I keep forgetting where I am. Also, thanks (on Pretty's behalf) for the back-of-the-house photo... I might change the caption from first to second person perspective, though right now it's time to get some sleep. BTW: I'm going away for the weekend and I don't know if I'll be able to get online where I'm going, so if I don't reply to anything for a while, have patience and don't take it personally!  c • > • cunwapquc? 06:05, 24 February 2006 (UTC)
Nominations-R-Us
[
edit
]
Hey Mahroww, I was thinking about nominating you for "N00b of the Month," but I see you haven't started any new articles yet. Even though the images you've done should be enough by themselves, I think having at least one article is some sort of unwritten requirement - and also, I didn't want to embarrass you if you prefer not to be referred to as a "n00b." So, if you've got the time to scare up a new article or two in the next week or two, and you don't mind the N-word, consider yourself nominated! --Some user 06:05, 1 February 2006 (UTC)
---
M - In reference to your note back on my talk page, don't worry about offending me! Admittedly, I'm easily disgusted, though maybe not easily amused, and of course now that their wings are all rusted the angels want to wear my red shoes, etc., bad-gag-o-rama. I'll go ahead and nominate you, but I should warn you that the last person I nominated for that, Prettiestpretty, didn't, uhhh... do so well, and has essentially left the site - though I'm hoping she'll come back if I can just get enough people to vote For on her two VFH-nominated articles (Rocky Mountain Oysters and Le Corbusier, hint hint). Also, you probably won't win unless you write another article or two, regardless - though I did like Condoleezza Rice Patty. We'll see what happens, eh? (By the way, did you actually hear somewhere that someone was thinking of nominating Sir Alec on VFH? Or did you just make that up for comedic effect?) --Some user 01:04, 2 February 2006 (UTC)
Pope-a-Dope
[
edit
]
Check it out!
I just remembered, actually... WikiCities is looking for someone to build these for user pages, on a two-month contract, name your own dollar amount. If only I weren't so busy with other stuff...
--Some user 01:00, 4 February 2006 (UTC)
Thanks for the vote, and the great pic! I'll give the caption some more thought, but at least it ties it into the article theme somewhat. :) ~ T. (talk) 00:40, 9 February 2006 (UTC)
~ T. (talk) 15:36, 11 February 2006 (UTC)
Congratulations!
[
edit
]
Dude! I believe the featuring of the RMS image makes you "Sir Mahroww," does it not? Has a nice ring to it. Couldn't have happened to a nicer guy, except maybe me!  c • > • cunwapquc?
I am a lego God.
[
edit
]
[1] heh. I've been playing with lego's all my life, I could probably build that mohammed with pieces I have laying around. Anyway, good luck, I'll try to find one without the helmet.


 t o m p k i n s  blah. ﺞوﻦ וףה ՃՄ ண்ஸ ފއހ วอฏม +տ trade websites 23:23, 13 February 2006 (UTC)
Always good to work around people willing to work around other people. :) -- Sir Mhaille 

(talk to me)
I have no idea what you are talking about... :) But a little birdie once told me that you can't argue with good logic.
I agree - collaborations make for better articles. (Usually, anyway!) I keep forgetting to verify my GMail account on this site... I have to get back to workies-land, but I'll try to remember that tonite. Ta ta! --Some user 20:54, 21 February 2006 (UTC)
We are giving a good use to your RMS image.--Rataube 11:26, 25 February 2006 (UTC)
OH NO! Ricardo Paradahombre con la bomba! No lea....CORRE! Hmm...hopefully that translates as funny. I don't know if parada is the right word for stall. If not, Ricardo Stallhombre.
Hippie Chick
[
edit
]
C'mon Mahroww, you know you can do more. Hippie Chick needs someone who is big and strong and handsome like you to whip here into shape. ;-) Dame 

GUN PotY WotM 2xPotM 17xVFH VFP Poo PMS •YAP• 00:27, 28 February 2006 (UTC)
Oh yeah, the dumb but flirty chick card. How original, like a brilliant red begonia. Once in a while you get shown the light in the strangest of places if you look at it right. Try harder please! :) -- – 

Mahroww

 a.k.a. Minister Art E. Hooey  01:24, 28 February 2006 (UTC)
Todd Lyons has awarded you a cookie!
Now go play in traffic.
Sorry about the NotM award. Credit for coming clean about it tho. You're great, and there'll be other awards... For now, have a cookie. :) ~ T. (talk) 04:56, 28 February 2006 (UTC)
Hey, I demand a recount! Shouldn't there be some leeway in determining when someone first becomes an Uncyclopedian? Doesn't seem fair, somehow. Anyway, I apologize for any harm I may have caused. (@$#&%!!!) --Some user 05:11, 28 February 2006 (UTC)

Nah, technically I don't deserve it. See the NotM page (I am going there right now to post something...). -- – 

Mahroww

 a.k.a. Minister Art E. Hooey  05:58, 28 February 2006 (UTC)
Another Award....
[
edit
]
Thanks for the exquisitely patriotic banner, (which this award isn't for), as well as your contributions to Uncyclopedia, (which is it). Keep up the good work! -- Sir Mhaille 

(talk to me)
THIS USER VOTES WISELY


They voted for me. And I didn't even have to bribe them.
Self-aggrandizement -- Xiao Li
Options
[
edit
]
Hey, Mahroww, thanks for fixing the </option> on my user page. The details get lost in the mix sometimes, especially if you have as little idea as to what you're doing wiki-wise as I do. — 2nd Lt. Sir David, the Weasel of Wild KUN VFH FP

Fire! 14:44, 10 March 2006 (UTC)
Hurricane George
[
edit
]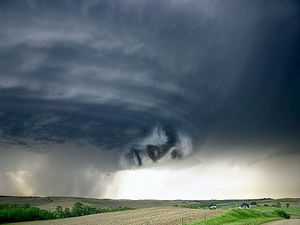 Can I use this picture on a t-shirt on cafepress?
It's kinda worthless asking this, since when you put anything on Uncyclopedia...
Please note that all contributions to Uncyclopedia are considered
to be released under the Creative Commons SA License
(see Project:Copyrights for details). If you don't want your
writing to be edited mercilessly and redistributed at will,
then don't submit it here.

Yargh.   IAN WELLER-- TALK -- F@H -- VFH -- VFD -- RAND    23:43, 14 March 2006 (UTC)
Jeeeezus
[
edit
]
Hah! Good move, M, now all the Christian-Right wackos are gonna think it's your page, not mine! You're in for it now... --Some user 02:05, 17 March 2006 (UTC)
I have read up on my Bible....I am ready for 'em.  – Mahroww a.k.a. Minister Art E. Hooey  02:15, 17 March 2006 (UTC)
Microsoft Frontwiki
[
edit
]
I laughed at the very name. I've added it to my ideas page with a credit to you, if you don't mind - David Gerard 13:34, 22 March 2006 (UTC)