User talk:Todd Lyons
Jump to navigation
Jump to search
Dear Todd, I just wanted to let you know I really enjoy your writing at http://illogicopedia.org/wiki/User:The_Bard Leverage (talk) 15:34, 17 December 2013 (UTC)
Thanks. Sadly, the relative quietness of the ?pedia project kind of resulted in my interest waning... I do have quite a backlog of satire, but I stopped publishing there some time ago (I'm not even sure when).
Re-feature queue
[
edit
]
If you want, you can go to Uncyclopedia:Re-feature queue/Nominate and pick one featured article that you wrote to be re-featured. You can also pick three features written by someone else to re-feature. --

Sir Xam Ralco the Mediocre 18:51, 17 November 2014 (UTC)
3 Cheeks...
[
edit
]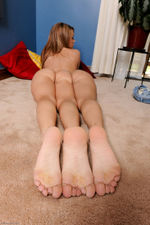 Sometimes it's a little like mudfall.com. You remember?  –  



(ooh!) (aah!) ...·º•ø®@» LEG CUN GUN DUN 07:39, 2 September 2015
Thanks for the memory. Spooky that I just listened to your voice a week ago, reading news on an old Uncyc Podcast. T. (talk) 17:18, 2 September 2015 (UTC)

Todd is like the Candy Man, but summoned with buttocks instead of that silly repeating his name infront of a mirror... -- Sir Mhaille  (talk to me)

I'm more down with Sammy Davis Jr. than Clive Barker. Admittedly, I've got a taste for the sweet stuff... but I promise not to kill. Also: no hook where my hand should be. T. (talk) 03:04, 4 September 2015 (UTC)

Oh man, that was a really fun few days. Hobbit Sex is still one of the best things I've ever read. The Woodburninator Minimal Effort

 

™ 22:39, 6 September 2015 (UTC)
UnNews Idea
[
edit
]
You haven't written anything in a while. I had an I dea for a unnews article but I'm really busy.
(Today) London, England - Britain thought they spotted dick but it was just the Loch Ness Monster.
What do you think?  –  



(ooh!) (aah!) ...·º•ø®@» LEG CUN GUN DUN 02:44, 19 October 2015