User:Bloopy
Jump to navigation
Jump to search
"The universe is much bigger than you."
~ User:Bloopy on The Universe
"When you're under 18, it's not called pornography, it's called an education."
~ User:Bloopy on Pornography
"A "virgin minute" is one which hasn't happened yet, so I guess that means time travel is either paedophilia or necrophilia, depending on which direction you're going in."
~ User:Bloopy on Time Travel
Who is Bloopy?
[
edit
]
Bloopy is a creature who has obtained a high level of spirituality via cosmological contemplation. Bloopy exists simultaneously in two physical forms: as a human on Earth, and as a cyan cartoon character in a galaxy far far far far away.
Bloopy can be consulted as an expert on any of the following topics: Cosmology, Metaphysics, Philosophy, Religion, The Meaning of Life.
Bloopy enjoys but is by no means an expert on: Art, Mathematics, Music, Physics.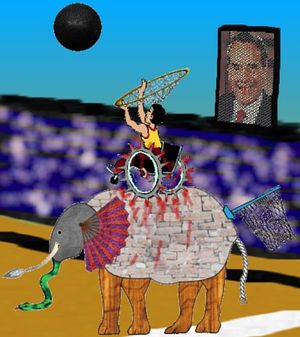 Articles started by Bloopy
[
edit
]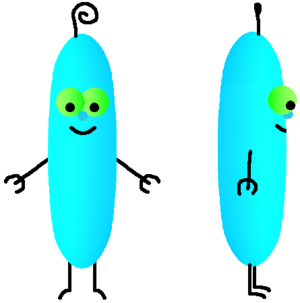 Bloopy is (ir)responsible for starting the following Uncyclopedia articles: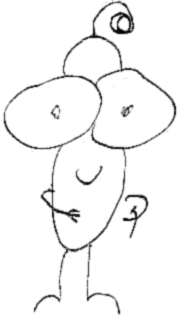 Sub-pages
[
edit
]
Templates by Bloopy
[
edit
]
All work and no play, Dangerous page, DUP award, Listen large, Mommy's medicine, Non-Wikipedian, Too many images, User Bloodhound Gang Fan, User Leon Fan, User Myers-Briggs, Userbox2.
Other contributions
[
edit
]
Some other articles Bloopy has contributed to: Dinosaurs, Google (company), Holy Hand Grenade of Antioch, Mars, Martian, Mouse, The Matrix, Wellington, Worms, You have two cows.
History of Bloopy
[
edit
]
The story begins in 1994, when our powers were strong enough to telepathically connect. This is what has made it possible for the image of Bloopy's cartoon character form to arrive on Earth. At first the connection was quite weak and the image was inaccurate, but over time it has become perfected. From 1995 onwards, the spiritual presence of Bloopy has been seeping across the Internet, where the high digital locality of millions of souls allows for remarkable inspiration.
Some of Bloopy's favourite articles
[
edit
]
Praise the Almighty!
[
edit
]
THIS USER VOTES WISELY
They voted for me. And I didn't even have to bribe them.
Do NOT click any links! — Bradaphraser
---