Euroipods (video game)
Jump to navigation
Jump to search
Video Game Wars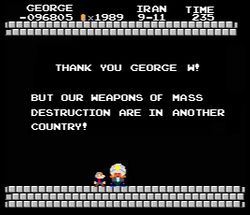 In Development

A game that will fuck you in the ass in exchange for:
a) money
b) your mother's pie
c) shitty jokes
d) proof of purchase of 3 Euroipods.





This page seems to be lacking in humor or satire. Try to make sure that:

Lots of people will find it funny.
You know what funny is.
The humor in it is original and inspired.
It has soul to go with its body.

If you need help, try asking someone for suggestions.