User talk:Optimuschris
Jump to navigation
Jump to search
Archive 1 Archive 2 Archive 3 Archive 4 Archive 5 Archive 6 Archive 7 Archive 8 Archive 9
New messages at the bottom
[
edit
]
I forgot who you are. I hope you don't mind. 1234 ~

17:24, 17 August 2011
You leave town tonight
[
edit
]
...right now, and when you gone, you stay gone, or you be gone. You lost all your Uncyc privileges. Deal? -- Sir Mhaille 

(talk to me)
Do you want to feel my warmth inside of you?
[
edit
]
...I thought not, but you might like the chance to run PLS. It's a competition by pathetic little men aimed at getting a silly template prize. There's the idea to bring back cash prizes as well. Are you in? Also hi and good to see you back;0)--Sycamore (Talk) 17:49, May 14, 2012 (UTC)
Shell Shocked Dog
[
edit
]
Love the flick on your user page -- too funny. Cheers!--Funnybony 



10:09, May 27
Richard Pryor
[
edit
]
'ello. Richard Pryor, the article you mentioned should be mainspaced before going on VFH, is now mainspaced. PopGoesTheWeasel's article was very good, imnho, so I just nommed it off his userspace without him knowing, so that was my fault. Please have another look if you have a minute or 30. Thanks! And I like your userpage too. Do you have a listing in the Hall of Shame (with those two colonizations you make it)? I like to find people who are almost in the Hall and nom their pages to get them in there, it is really an exclusive club and well worth the price of admission (20 of whatever money your country uses). Aleister 11:45 27-5-'12
Thanks for voting!
[
edit
]
I've been real busy lately, so sorry, I've got no time to make a template. But thanks for voting though! Appreciated and my dog is doing well too, if you're asking. --POP!GoesTheWeasel

15:04, June 16, 2012 (UTC)
Hey! Glassbowl!
[
edit
]
No, no, no, no, no! You don't get to deflower my talk page, then just scurry off never to be seen again! Get back here! The Woodburninator

Minimal Effort ™ 00:14, July 16, 2012 (UTC)
Thank you very much for your vote. I always used to thank people. It is a nice gesture and I want to continue it. Much appreciated! Cheers!--Funnybony 



11:10, Aug 15
I has plans for this picture (they may not have anything to do with Uncyclopedia
[
edit
]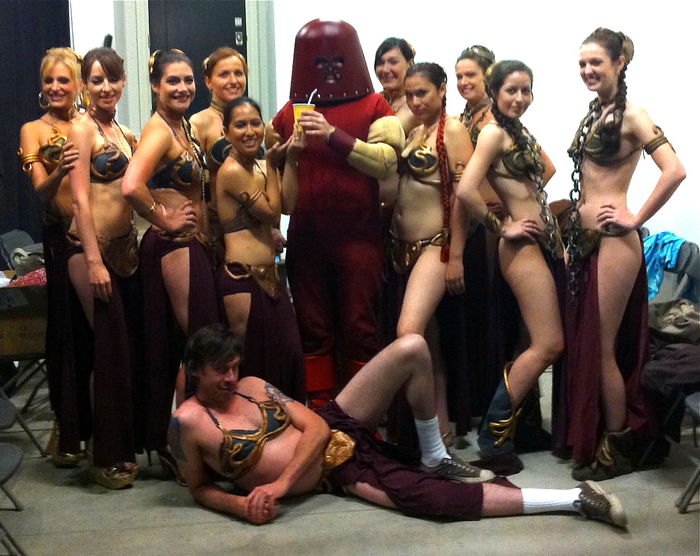 Yay! Optimuschris is ALIIIIIIIVE!
[
edit
]
I knew you was. I knew you was hiding. Chicken. Buck-buck-buck-buuuuuck! ~ BB ~ (T)

~ Mon, Nov 5 '12 5:54 (UTC)