User:Sycamore/My Awards
Jump to navigation
Jump to search
---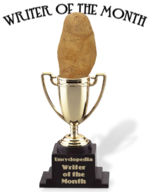 Writer of the Month March 2009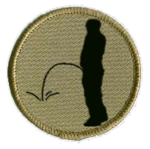 Reviewer of the Month October 2008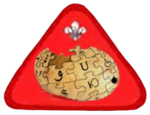 Uncyclopedian of the Month October 2008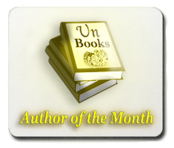 UnBooks Author of the Month January 2009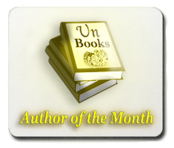 UnBooks Author of the Month January 2010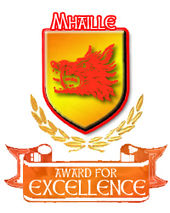 Many people have come to Uncyclopedia and made their mark on the site, but few perfect the "encyclopedic" style which we have always sought to parody. I could happily grant my little award just for your contributions alone but I'm also keen to acknowledge your passion for making the site a better place through contribution and an anti-deletionist stance that should be valued by all. That you have achieved so much despite your crippling disabilities is to be commended. -- Sir Mhaille 

(talk to me)
Golden Urinal
You have been awarded this coveted Golden Urinal in recognition of having completed over 25 in-depth pee reviews. Thanks for the hard work.
Now have a rehydrating drink, and get back to pissing - there are still articles out there that need your help, dammit!
Under User has blessed you with cake for being friendly and/or useful.
Eat it quickly before he changes his mind.

Warning: cake prepared in an environment which also processes nuts,
and contains lactose, gluten, ground glass and arsenic, which gives it a lovely tang.
Mantiwhore has awarded you a cookie!
Now go play in traffic.
Modusoperandi has awarded you a cookie!
Now go play in traffic.
Mr. Wango has awarded you a cookie!
Now go play in traffic.
Thanks for the review. Incredibly helpful, as always. I'll be adding lots of the suggestions in the coming weeks :) -RAHB 21:54, 24 August 2008 (UTC)
Thanks :D Chairman of the Soviet Republicks (Keep Talking) 08:40, 26 August 2008 (UTC)
Jolly Good Show!

MrN9000 could not help but notice that you have been doing some spiffingly good deeds of late.
As such, you have been awarded this rather nice boxy type thing by way of recognition.
Congratulations.
You are presented with one (1) puppy
for your in-depth review of NASA.
CAUTION: Puppy may contain traces of peanuts. For external
use only. Avoid using puppy near open flames. Always use
goggles and protective gloves when handling puppy directly.
If puppy begins to smoke, seek shelter and cover head.
Supergrass


This Stool Pigeon User is hereby cited for
sterling work on Ban Patrol and/or QVFD.
Woo!
Yay, go you! Under User has decided that you are "quite a decent sort",
which is apparently one of his highest terms of praise!
This is therefore a good thing, and in accordance with this,
he's throwing a party down the manhole to celebrate. Look at him go!

You're not invited though. Don't take it personally.
Platinum Pisser
Rejoice! Your colossal achievement of completing over 50 in-depth pee reviews has been recognised with the provision of this luxury micturitional accessory. You will be the envy of your friends. Or you would be, if you hadn't ignored them for ages while you were reviewing.
| | |
| --- | --- |
| | Well, you signed my guestbook! You deserve a beautifully made ugly template dedicated in your honour. |