User:Sinner George
Jump to navigation
Jump to search
---
"God save the sinner!"
~ Oscar Wilde
"If I had met him before, I'd become an Uncyclopedian."
"Everyone likes him, yet nobody understands him."
"Thou shall burn in Hell!"
"He will soon be sent in a gulag for making fun of my moustache anti-communist behaviour!"
"Had I met him back in the '40s, I would have won the war."
This user is Greek


And if you give him a word, any word!
he'll prove to you that it originated from Greek
About me

[

edit

]
Nobody knows for sure whether I was born or not. Many scholars believe my mom is your mom, while others claim I am the illegitimate son of Oscar Wilde and Pamela Anderson. Moreover, a few scientists support that I am reborn every time you read this equotation:
On the other hand there where many researches who believed I don't even exist and that I am actually a mind trick formed from Murphy's Law. However, when I punched them they reconsidered.
Anyway, I live in Greece and this means I am handsome, clever and buff. Well, humility is just one of my countless assets. I've studied Biology, History, Quantum Physics, Astronomy, Philosophy and Nano-carpentry. I'm a player for many professional sport teams, including Chicago Bulls, AFC Ajax and New York Yankees. And the most important of all, I'm amongst the best users in Φρικηπαίδεια (aka the Greek Uncyclopedia). Here's the link to my personal page there: [1].
People say I'm a metalhead, but I can assure you that my head is totally made of flesh. I enjoy listening to many bands, such as System of a Down, Rammstein, Motörhead, Iron Maiden, Rage Against The Machine, Black Sabbath, Stratovarius and many more.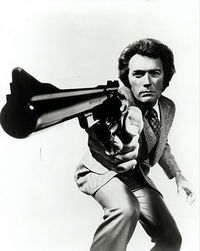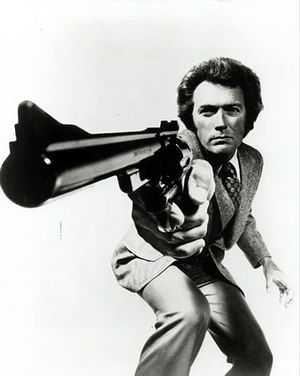 If you lost so much time to read a madman's delirium, you should visit a doctor.
VIP Sandboxes
[
edit
]
In this secton, you can find three top secret links, each one leading into my article labs. Don't click on them! Believe me, you don't wanna see how I make my articles! For your own protecton, my friend Clint is gonna blow your head, in case you are a malakas. So, don't click on it, unless you are me!

Classified No. 1
Classified No. 2
Classified No. 3
Creations
[
edit
]

Awards

[

edit

]
Reqawards
[
edit
]