HowTo:Main Page
Jump to navigation
Jump to search

Featured HowTo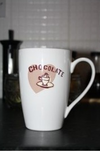 I'm about to teach you some pretty experimental shit, so I will hold no responsibility for anyone whose face is blown out the back of their heads at how revolutionary it is. I also hold no responsibility for any dicks blown off by how delicious this shit tastes.
Okay then, firstly make sure you are mentally prepared for what is about to happen. Breathe in slowly through your nose and exhale out your mouth. If you are not calm then the next steps will definitely make you freak the fuck out.
Once you feel ready for the journey that lies ahead, you must get yourself a mug. Not some small-time pussy sized mug, a big fucker like the one pictures to the left here. I chose one that illustrates my manly love for chocolate. Chocolate is fucking delicious, don't even try to deny that. You lying piece of shit. (See more...)
Recently featured HowTo's
Tip of the Day
| | | |
| --- | --- | --- |
| " | Try to avoid the forces of evil that will do everything in their power to thwart your noble bipedal movements. | " |
Create your own HowTo
Search HowTo
Our newest HowTo's
HowTo tools
Sister Projects
Uncyclopedia is hosted by the Uncyclomedia Foundation, a non-profitable organization that also hosts a range of other projects as well as some foreign language Uncyclopedias and Illogicopedia.