User talk:MadMax/Archive11
Jump to navigation
Jump to search
Retrospective
[
edit
]
Max, I emailed TKF and he will be very thankful if we could help him by doing interviews (I'd love to do that, too). Meanwhile, he'll be working on putting together the data he has received. He'd also be very glad if you could also answer the questions yourself. So if you'd like to do it, can I contact you to send you the questionnaire (because I couldn't email you)? Anton (talk) 19:28, 8 January 2015 (UTC)
Thanks Anton. Are there any former editors TKF is having trouble finding? I'll try to find as much contact info on here for missing users as I can. I only have my college email address (which isn't very reliable) so I'll probably make a new one. I'm not really the most interesting of interviewees though. MadMax (talk) 22:59, 8 January 2015 (UTC)
Lol. Oh boy... MadMax (talk) 18:54, 9 January 2015 (UTC)
B.C., A.D. and Before Carne, Anno Dough
[
edit
]
I would like to petition to You The Power That Be, for the Flying Spaghetti Monster article to link to Before Carne Anno Dough. There are two uses of the acronym BC in the article. Would You That Be make that a B.C. please? I left the same message on FSM's talk page. – Preceding unsigned comment added by Cyberdude (talk • contribs)
Hi Cyberdude. I've added your article to Flying Spaghetti Monster and made a few minor edits to Before Carne Anno Dough. I also moved it to a shorter title, to better resemble its counterpart on Wikipedia, but you're free to change it back if you want. Uncyclopedia:Requested articles has a short list of other FSM-related articles if you're interested in future contributions. MadMax (talk) 15:39, 24 January 2015 (UTC)
It's over, I guess. Thanks for hosting the contest with me. It just leaves me sad seeing how few users are actually writing nowadays, but the situation can always change to the better - I hope. Anton (talk) 21:24, 31 January 2015 (UTC)
No problem. I felt the same way about the last TAW. There's been talk about cash-prize contests so that might encourage more entries next time around. MadMax (talk) 17:52, 1 February 2015 (UTC)
I'm surprised UnStore merchandise aren't given out as prizes. MadMax (talk) 18:17, 1 February 2015 (UTC)
Not that I know of. I think the winners of photoshop contests were awarded t-shirts with their image appearing on the shirt at one point. It might be worth giving store merchandise as runner-up prizes if the site offers cash prizes again. MadMax (talk) 20:20, 6 February 2015 (UTC)

I think what would encourage people to enter is tickets to Miley Cyrus concerts. With round-trip airfare. And backstage passes. DAP Dame Pleb Com. Miley Spears (talk) 01:50, 6 May 2015 (UTC)
Thank you! And you put it correctly! (I myself often struggle with my user page) Also, congratulations on winning the same award! Anton (talk) 17:43, 1 February 2015 (UTC)
Foreign Office - A Dutch Ambassador
[
edit
]
Hello MadMax,
First of all, I'm very glad to hear that the Foreign Office has been resurrected. It was a project that had a lot of potential and that delivered our Dutch Oncyclopedia three articles it would otherwise never have had, since they were originally from our Norwegian, Italian, and French colleagues. The latter one, Voetnoot (Footnote) has even been featured, and that's a feat I'm very proud of.
It has also been very useful in the development of my own translating and writing skills. I now study to become a drama teacher, and the experience from writing and translating for the Oncyclopedia has been of much use. For example, I have recently translated an English play into Dutch. I would never have done that as well as I have without my experience from the Oncyclopedia and the Foreign Office.
Sadly, that study is also the reason I will not be able to help you in the New Foreign Office. The work consumes a lot of time, inspiration, and energy, and therefore I have no time to work for the Oncyclopedia, let alone this multilingual project. However, languages, translations, and humoristic parodies will always have my interest, so you can always ask me to do an errand for you. Worst case scenario is that I'll say "no, bugger off, mate", but normally I'll be more than prepared to help.
Since I think this project should have the support of the Oncyclopedists, I will ask the Dutch community, a very small but quite dedicated group, if someone wants to work on this project with you. I'll ask them to get in touch with you, and I'll post the link to the discussion here, so you can respond to questions there.
Well, so much for my lengthy response. I'll get back to you when I've started the discussion.
Regards,
L. Catepé.
L. Catepé //// Talk //// Work 21:45, 7 February 2015 (UTC)
Hi Lars,
Thank you for getting back to me so quickly. I certainly understand your time is limited these days and my condolences on your loss. I really appreciate your help so far including your work on the featured articles list. I've also started a similar forum here if you or the other Oncyclopedians are curious for updates on this end. MadMax (talk) 19:43, 9 February 2015 (UTC)
Translating Italian articles
[
edit
]
Is there something you would like me to specifically do in regards to translating articles from Italian? I'm happy to translate specific articles or something like that if you have anything in mind. --

Sir Xam Ralco the Mediocre 02:44, 20 February 2015 (UTC)
Thanks Xam. A full list is available at Uncyclopedia:Featured articles in other languages/Italian though there's more than a few requests that haven't been translated yet. I also left a smaller list of "vital" articles at Uncyclopedia:Foreign Office/Requests. MadMax (talk) 14:32, 20 February 2015 (UTC)

Ok. I'll try to start translating some soon. -- Sir Xam Ralco the Mediocre 17:02, 20 February 2015 (UTC)
Again the help is much appreciated. :) MadMax (talk) 22:37, 21 February 2015 (UTC)
For articles that are very country specific, is there a way of indicating that these articles don't need to be translated. For example, it:Ballarò is featured on the Italian unyclopedia but focuses on an Italian tv show that I doubt anyone who lives outside of Italy would have heard of. Thus, translating it to English is probably a waste of time. -- Sir Xam Ralco the Mediocre 00:51, 22 February 2015 (UTC)
Using the <s></s> tags should be fine. MadMax (talk) 04:37, 22 February 2015 (UTC)
Ok. -- Sir Xam Ralco the Mediocre 04:56, 22 February 2015 (UTC)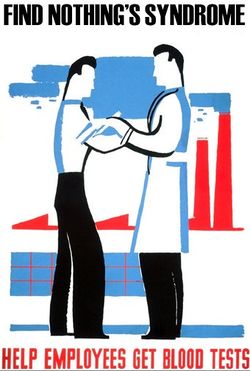 Spread the word! ~EveryOtherUsernameWasTaken(dtf?) 17:40, 25 February 2015 (UTC)
Hey, man. I'm no longer in any way associated to Polish Nonsensopedia. I deleted an account there, and I don't want to return there :> So, to answer your question about Foreign Office - I must say no, and please cross me out of the 'ambassadors' list, or it will look like I'm actually part of Nonsensopedia. The reasons why I left Nonsensopedia long long time ago were obviously personal, and nothing is going to change since Polish nonsensopedia is completely dead, and only some kid-admins ravage the remnants of a site that used to work reasonably well. Cheers.

Sir Ptok-BentonicznyPisz tutaj • KUN 00:34, 28 February 2015 (UTC)
Foreign Office project
[
edit
]
Firstly, I can read English, you can leave English message to me without any worry :). Unfortunately I already left Chinese Uncyclopedia either, and my activity is limited to Bureaucrat-related issues. (I am the only active Bureaucrat until very recently which I appointed another Bureaucrat.) --Leeyc0 (talk) 04:07, 28 February 2015 (UTC)
Norwegian pages.
[
edit
]
The Norwegian project Ikkepedia, has almost noone administrator. This has been the situation for almost one year, and I can not see any change. Administrators have left, one by one. Noone seems to be interested and I am about to leave as well. There has not popped up anyone which I want to ask to take over this. I am not doing what I should, and I am in here not to often. We are stumbling along :-) --rody45 ~BC (diskusjon) 1. mar 2015 kl. 08:31 (UTC)
Hi Rody. Thank you for keeping me updated. The English Uncyclopedia has a list of translators if you're ever interested in assisting with an article. Thanks. MadMax (talk) 11:54, 3 March 2015 (UTC)
Desciclopedia
[
edit
]
I finished updating your list with the Desciclopedians articles. First we'll import or create the articles that are lacking in Desciclopedia, then we can export, but, if you need some specific articles to import to Uncyclopedia, you can ask me. Alhazred (talk) 21:58, 7 March 2015 (UTC)
Signature Help
[
edit
]
Hi there Max. I've made a signature but I can't work out how to display it as my actual signature. Could you possibly help? Thanks. User:ScottPat1/signature (talk) 06:50, 7 April 2015 (UTC)
A Retiree Writes
[
edit
]
Hi Mad Max. Could you change my status to 'retired' here (on your list thing)? I have that on my user/talk page so I am not expecting any calls. May the Fork go with you. --

RomArtus*Imperator ITRA (Orate) ® 08:09, 5 May 2015 (UTC)
cQual preQual SideQual or eQual
[
edit
]
The subject line is related to the new Mad Max Movie, which for some reason popped in my head. But this question is about Uncs in general. I am still very confused by the fork. Where can I find honest and genuine discourse on what lead up tot he fork, the factions etc? Currently, I am kind of dipping my toes in both pools. Kevillips (TMS) MUN,CM,NS 20:39, 5 May 2015 (UTC)
I'd like to know too (I know, there's a post somewhere). I just started dipping my feet there before I even knew there was a here. I don't want to get in hot water. DAP Dame Pleb Com. Miley Spears (talk) 01:52, 6 May 2015 (UTC)

Hi guys, sorry for interfering on the side of Max, just wanted to share a link: Here's the "official" moving away discussion, I think! Anton (talk) 19:33, 6 May 2015 (UTC)
I'm really sure about the details myself. I got blocked for awhile when Wikia put up a sitewide 18+ disclaimer on the old site. There was some serious concerns about growing censorship from Wikia at the time and a discussion about moving the website to an independent server (which apparently is what ended up happening). Banzaikitten told me there was an "official" press release that explains everything but I haven't been able to find it.
I didn't even know there was a split until fairly recently when I was on IRC last month. According to Banzaikitten and TKF the atmosphere wasn't too friendly by late-2012 and more than a few editors, headed by SPIKE, opted to remain at the Wikia hosted site. I wasn't there when it was happening but that's my general understanding of the situation. MadMax (talk) 21:22, 6 May 2015 (UTC)
Proz.com
[
edit
]
Thanks for helping us try to attract more editors. In case you didn't get the memo we never wrote, every bureaucrat is a member and representative of the Uncyclomedia Foundation, so feel free to tell them you're the boss. You can contact Isarra or Bizzeebeever if you'd like to get an Uncyclopedia.co email account to make yourself look legitimate. And please let me know if I can ever help you spread the word about our beloved Uncyclopedia as I'm always eager to assist. For example, I've been writing "UNCYCLOPEDIA.CO" on every bathroom stall I go into. --EMC [TALK] 20:11 May 11 2015
I spent two or three months submitting featured articles to Fark among other places but I didn't have much luck. Five tough life lessons I wouldn't have had to learn if I had listened to Flood by They Might Be Giants was highlighted for a few hours but was taken down without explanation. MadMax (talk) 00:42, 6 December 2015 (UTC)
I don't know who to ask if this can go in the news, so I'm asking more than one person. :)

DAP Dame Pleb Com. Miley Spears (talk) 02:20, 23 May 2015 (UTC)
You mean stick in in the recent UnNews? I can do that. - B

@

NZai

k!tten

(Meow?)

B

10:55, 26 May 2015 (UTC)

Oh, someone did it already. - B

@

NZai

k!tten

(Meow?)

B

10:56, 26 May 2015 (UTC)
HMC2015
[
edit
]
I haven't seen you sign up for [Monkey]. I know that was an oversight on your part. I will forgive you once you sign up. I'll cut off one of your family members fingers every hour until you do. YEAY!!! happy times. If you cannot participate...you can always be a judge. The more judges...the better! ShabiDOO 16:38, 31 July 2015 (UTC)
Welcome back...
[
edit
]
Enjoy your holiday? -- Sir Mhaille 

(talk to me)
Response from Nonciclopedia
[
edit
]
Hi, MadMax. Unfortunately our original ambassadors, users MFH, Citroen CX and Hans Magnus, are actually inactive. We've discovered your messagge casually and only in this moment! I warned admins about your request; we'll let you know something as soon as possible, thanks. Autoputrefaziosamente