User:Everyotherusernamewastaken
Jump to navigation
Jump to search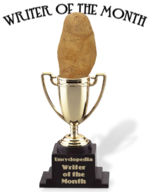 Writer of the Month August 2015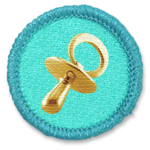 Noob of the Moment August 2014
| | |
| --- | --- |
| | This user has an unhealthy obsession with Frank Zappa. You can make futile attempts to cure this user by suggesting various therapies and focus groups. |
My Articles
[
edit
]
Here is a fairly wide selection of the articles I've written:

Nothing's syndrome


Rembrandt


God Screw You Royally, Gentlemen


Bluestocking (WITH HELP FROM ROMARTUS)


Glory hole


Aliana y los Enanitos Grandes


Films of Waves Accompanied by a Breathy Voice-over to be shown at Modern Art Galleries
One-liner
Trojan Asteroid
Coming soon


UnTunes:God Screw You Royally, Gentlemen
UnTunes:Wine-writer's (Wander)lust
UnTunes:I'm Disgusting, and That's Got You Hot
UnTunes:I Eat Babies

Semi-auto-biographical
[
edit
]
Will & Testament
[
edit
]
Unfortunately, so far my contributions on this site only tell half the story, because I used to edit at the spoon. If you want a bit of entertainment, check my user-page: [1], block log: [2] and final contributions: [3]. I could go into a detailed criticism of the site, but instead I'll just jump to my conclusion: I would encourage anyone to only edit at that site if it will piss off this guy: [4].
Here I have been met somewhat more hospitably and aim to keep activity high as much as possible. The problem is that I'm writing this now after a long spell of inactivity, and I don't know why it ended. Perhaps someone reminded the people on IRC that this site still exists.