User:Qzekrom/original
Jump to navigation
Jump to search
The time of judgement is coming!
This user has volunteered to be a judge of the First Pee Buddy competition. Sucker!
Uncyclopedia:Babel

About Qzekrom

| | |
| --- | --- |
| | This user loves physical contact and might want to give you a hug right now...! |
| | |
| --- | --- |
| | This user got Pokémon Pearl because they are a corporate whore. |
| | |
| --- | --- |
| — | This space intentionally left blank. Wait... Damn! |
This user is a rollbacker. This means he/she can revert a whole lot of edits at one time!
Good for them us!
+1

2 people have +1'd this page.

Good for them, because Uncyclopedia likes when people help make their articles popular. Every +1 counts!

"In Soviet Russia, website +1's YOU!!"
Hi! Welcome to Cute Zekrom's micro-world. Feel free to edit or vandalize this page all you want, I don't care!
I'm really busy these days so I'm not available to do major stuff on Uncyclopedia such as writing feature-worthy articles. (Although my newest UnNews article, "UnNews editors vote: 'We wanted an iPad 3'", has been featured on May 1, 2012.) However, I am available to do regular maintenance on this wiki, such as:
Proofreading articles

Nominating and voting for VFH

Helping new and unregistered users
I love the artistry that happens here. But we all know that some images just don't belong on Uncyclopedia, especially if they are shock images, pornographic, or are copyright violations. If I see an image that you uploaded that may be one of those, I'll let you know and you can tell me what you know about it so I can decide what to do with it. And hey, I can do a lot with it. I can:
By the way, Wikipedia has a list of image dos and don'ts, in case you're wondering what to do with your pictures. These apply on Uncyclopedia as well.
Any questions?
[
edit
]
What You Could Do Instead Of Visiting My Talk Page
[
edit
]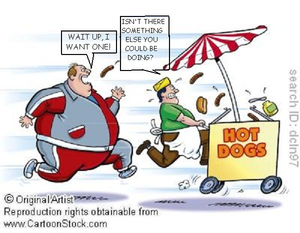 Click here to visit my talk page. Frankly, though, I don't recommend you waste your time doing that... if you're not already wasting your time. So head on over to UN:WYCD to see what else you can do.
Stuff I'm working on
[
edit
]
Lookin' for something to write?
[
edit
]
Look for any pages that have the template User:Qzekrom/NoICU transcluded on them. A full list of those pages is available here.
Also look at the pages listed on Special:WantedPages. These are the most linked-to nonexistent articles on Uncyclopedia (and usually the most wanted, other than This page does not exist). Please help out by creating these articles:
Project Unova
[
edit
]
User:Qzekrom/original/Project Unova/summary
Read this, plz!
[
edit
]
The UnSignpost
Telling You Stuff You Already Knew, But With Different Words!
Donate your soul to Uncyclopedia!
By Sir Peasewhizz
Before time began there was the cube. Wait, hold on... yeah wrong script. Okay, let's start again. Before the internet was cool, there was no Uncyclopedia. This is because before Uncyclopedia was a website, there was this awful site for information that anybody could edit called Wikipedia. There was also catfishes and cocks.
That all changed back in 2005. When Uncyclopedia was established/founded/spawned/born/emerged/created, the internet took off. Not literally, but metaphorically... or something. The fact remains that the world, with the introduction of Unyclopedia, began to gain faith in the internet. The Amish began to use electricity after Uncyclopedia was established!
And our legacy could fade away; not unlike my basketball trick shot.
All jokes aside, Uncyclopedia may be content-free, as one could say, but it is not free to run. Uncyclopedia runs on a server and this requires money. We don't mean like the billions Obama requires, but it still needs a bit of money to be a legendary thing.
How does Wikipedia stay up then? Well, we're not Wikipedia. We're run by no employees and we're instead run by dedicated users who spend their time editing/fucking with the site that they love. Uncyclopedia is nearly ten years old, so it's not like the joy of "uncyclopediating" isn't real. It's in the Webster Dictionary.
Not every one is rich either, in fact, we're all kinda bland. Money doesn't grow on trees. Now we're not gonna hold you for ransom and we sure as hell aren't going to guilt you into donating to our cause... but think about the children that would starve without us!
Basically, read more about it here. Thanks for your time.
If you can't donate, don't. We won't force you to do something we can't ourselves.
And another thing you could do besides donate is spread the word or buy something from our store.
Anyone
Biopic
You a fool? I wouldn't do another biopic if I felt like it! You a fool? I wouldn't do another biopic if I felt like it! You a fool? I wouldn't do another biopic if I felt like it! You a fool? I wouldn't do another biopic if I felt like it! You a fool? I wouldn't do another biopic if I felt like it! You a fool? I wouldn't do another biopic if I felt like it! You a fool? I wouldn't do another biopic if I felt like it!
Member of the Order of Uncyclopedia
This person has successfully registered on Uncyclopedia. They
should be proud of themselves for making such a smart move.
This is an old version of my userpage kept for archival purposes. Please do not modify it. My new userpage uses a more sophisticated design similar to the layout of Bulbapedia's main page and is, in my opinion, more aesthetically pleasing.