User:AyumiKitada
Jump to navigation
Jump to search
"Sorry you'll have to take a message the Doctor is not here right now."
~ User:Wire4001 on AyumiKitada
"Why do you despise me so?"
~ Koda Kumi on AyumiKitada
"私はこのユーザーを好む"
~ Japan on AyumiKitada
"Коммунист выигрывал из-за вас."
~ Lenin on AyumiKitada
" I am the Best Hindu homosexual Communist pro. Gun Ex-Mormon Otaku Uncyclopedian Who Suffers from Asperger Syndrome. Because I am the only Hindu homosexual Comunist pro. Gun Ex-Mormon Otaku Uncyclopedian Who Suffers from Asperger Syndrome, That's why."
~ User:AyumiKitada on AyumiKitada
"I have no respect for nameless IP's or they're crappy ass contributions. "
~ User:AyumiKitada on IP's
Hello
<insert name here> WELCOME to my page if you have something to say plese go to the discussion page and plese Dont Vandalize my page or I will seek revenge. Yeah im a bitch like that.
About Me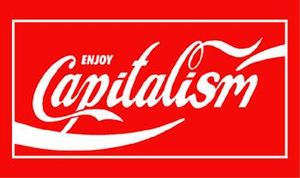 This user is The Leader of the American Otaku Association.
Thay are all powerful, Bow down before there power.
This user is openly Gay.
And is unabashedly proud.
This user is a Evolutionist.
...who believes that all decent articles evolve over time, through various users.
| | | |
| --- | --- | --- |
| | This user wishes they were an admin. Please grant them their wish. | |
My Name Is DR. AYUMI KITADA Leader Of The American Otaku Association
I Am A stereotypical Japan Whore. I LOVE all Things Japanese Especially My Goddess Queen Of J-Pop Miss. Ayumi Hamasaki. However i am also a big Fan of Miss. Crystal Kay And Miss. Rei Fu. that is the trinity as far as I am concerned in that aspect of music. if you are wondering why I'm such a rabid Ayu fan its probably because I am gay and as a gay man I need a Pop Diva to devote my life to and instead of being a Madonna fan or one of though's guys obsessed with Cher I Decided to be a little more original. Besides that Ayumi is already best singer in existences period.
On a more personal note I do have a problem spelling. this is do to the fact that I suffer from two things one I have Asperger Syndrome and two I was raised in the south and then moved to Kansas City where people "Warsh" things. so if I have misspelled something kindly correct it but don't rub it in my face. also i am an Openly Homosexual male And I Refuse To take Any Shit From ANY ONE on that Subject.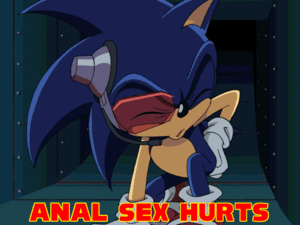 Things I Dislike
Things I Dislike Are as fallows (The List gets longer the older i get, i am a vary bitter person.)
1.That Bitch Koda Kumi, Yeah that's rite i don't like her deal with it.
2. American POP
3. Anyone that apposes the will of Ayumi Hamasaki.
4. Republicans
5. That Whore Utada Hikaru
6. The Queens English
7. The color yellow
8. The Color Lime Green
9. Any Bill that bans gay marriage
10. My Ex .
11.Capitalism
12.Sony Corp.
13. the # 13
14.Mormons (I once was one)
15. That one thing.
16. IP Contributions (There not really people)
Stuff I have Edited (heavily)
Stuff I Started
assigning every state a state anime
My Other work
is under the Proud name of User IP 65.30.49.77
My Frends
My Awards
This is my first ever Legit award I'm so happy

This person has successfully registered on Uncyclopedia.
They should be proud of themselves for making such a smart move.
---