UnNews:Johnny Carson returning to "Tonight Show"
Jump to navigation
Jump to search
| | |
| --- | --- |
| | This article is part of UnNews, your source for up-to-the-picosecond misinformation. |
25 January 2010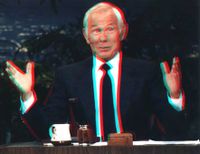 HOLLYWOOD, California -- After a much heated debate that has lit up the news for the past several weeks, NBC and Conan O'Brien have agreed to part ways after 17 years. This comes after the former Late Night with Conan O'Brien host succeeded Jay Leno on the Tonight Show, bringing the ratings down massively. Leno's primetime show has also suffered.
Leno will not be returning to the Tonight Show after the Vancouver Olympics. So who will be taking Conan's place? Heeeeeeeeere's Johnny! Johnny Carson, who died in 2005, will somehow return to the show for the first time since his 1992 retirement that led to the late night war between Leno and David Letterman over who would be Carson's successor; Leno got the job while Letterman moved to rival network CBS and continues to host The Late Show.
NBC said in a statement "We are working closely with Bill Nye the Science Guy to help bring Johnny's corpse back to life."
"This is a golden moment for me," says Nye, not to be confused with the other Bill Nighy. "I've never brought an unfunny talk show host back to life before. Wait, yes I have -- Arsenio Hall, Chevy Chase, and Sinbad. On second thought, just Sinbad."
If Nye is unable to resurrect Carson, NBC says it has alternatives. "Our Plan B is to work with James Cameron and George Lucas in creating a CGI Johnny and a CGI Ed McMahon. And then our Plan C is to just show reruns."
That would mean getting legal clearance for all of the talent -- and guests! -- involved from 1962 until Carson's 1992 retirement. "It would be a pain in the ass," says NBC President Jeff Zucker, not of Zucker-Abrahams-Zucker fame. "I hope we don't have to do that."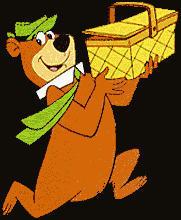 "Our 3D CGI Johnny is a bit rough," says Lucas. "He looks a little too red or purple; we're using the old-school red-and-blue 3D effect. We're not trying to make him photorealistic or anything; we just want him to like like computer animation you'd see in a Pixar film. We want Johnny to look like a cartoon character. That's why I'm praying to Yoda that we can resurrect Carson's corpse."
O'Brien says he is outraged that he is being replaced in such a manner. "Bastards," he says. "They wanna replace me with a dead guy? Well, why the hell can't they just hire Leno and be done with it?! Somebody's got their chin up their ass, and it ain't Leno."
Jay Leno was unavailable for comment, but did tell us to apply our lips to a certain part of his anatomy.
In an unusual deal, O'Brien -- whose star-studded finale last Friday drew monster ratings of 7 million viewers -- will receive 100 percent of the profits from the movies Avatar, The Dark Knight, and Titanic as compensation for his Tonight Show and NBC exit. But not all of it will go to him -- the rest will go to bandleader Max Weinberg; sidekick Andy Richter; Will Ferrell, for his dead-on Ronnie Van Zant impression during his performance of "Freebird" at the end of the finale; finale guest Billy Gibbons for his awesome beard; and finale guest Tom Hanks, just because he's Tom Hanks. However, NBC will retain the rights to intellectual properties such as the Masturbating Bear; O'Brien will get supervised visitation rights.
Fox executives say they are interested in O'Brien when he's available in September. "This cat's got style," says Rupert Murdoch. "Conan is so edgy and funny, he'd be perfect for Fox, unlike the embarrassingly unfunny Arsenio Hall, Chevy Chase, Joan Rivers, Howie Mandel, Sinbad, Rosie O'Donnell, Wanda Sykes, and that Spike Feresten guy. Now, here's a guy who's funny and could bring in huge ratings for Fox."
The Tonight Show with Johnny Carson is expect to premiere in September on NBC.