UnNews:Israeli Prime Minister to build gazebo, draws ire of US
Jump to navigation
Jump to search
17 March 2010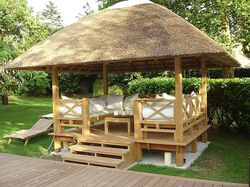 JERUSALEM, Israel -- Israeli Prime Minister Benjamin Netanyahu has directed local authorities in Jerusalem to build a gazebo in the garden of his official residence.

The bold move was immediately criticized. "We are outraged that the Prime Minister of the rogue state of Israel chose to show his "commitment" to the peace process by creating this outrageous and obviously illegal gazebo, thereby strengthening his hold on his back garden against the wishes of the international community," fumed Mahmoud Abbas, President of the Palestinian National Authority. "It's obvious to me that Netanyahu plans to use the said gazebo in order to strengthen the Jewish presence in Jerusalem and drive back Muslims from Haram al Sharif. This gazebo was build over the remains of Palestinian lettuce beds and shows that the Zionists have no intention to return our stolen lands or lettuce."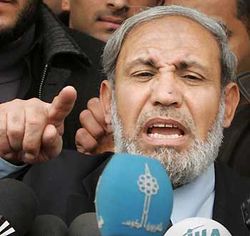 "I, for one," said the Palestinian President, "am tired of having a diet that is based purely on radishes and tomatoes. This gazebo embodies everything that is bad in our salads."

"THE ZIONISTS ARE THE SPAWN OF SATAN!" exclaimed Mahmoud a Zahar of Hamas, in all capitals. "THEY WOULD PRESUME TO BUILD THEIR DECADENT GAZEBOS AND THEIR CULTIVATED FLOWER BEDS ON TOP OF THE ASHES OF GOOD HONEST PALESTINIAN HUBEZA. WE DON'T NEED THEIR GAZEBOS, WE DON'T NEED THEIR LANDSCAPE ARCHITECTURE AND WE DON'T NEED THEM ON OUR HOLY LAND! THE GARDENERS OF SATAN MUST BE ABOLISHED!" he continued. "ALSO, I APOLOGIZE FOR THE AMOUNT OF SPITTLE THAT NOW COVERS YOUR MIKE. I WOULD HAVE CLEANED IT BUT THE ZIONISTS TOOK AWAY OUR NAPKINS. DAMN THEIR EYES!"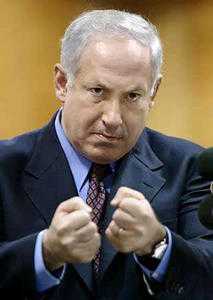 The gazebo, a 10X12-meter beauty consisting of a bungalow-esque roof, palm trees and wide screen LCD TV, was artistically crafted from olive trees and embossed with Judaica and a delicately crafted bagel. The Israeli Prime Minister's chief gardener, busy with the final preparation for the gazebo's inauguration, failed to see what the fuss is all about. "I really fail to see what the fuss is all about," agreed Amir Merom, gardener extrodinaire. "It's a little gazebo in a back garden. How is this related to Palestinian agenda?"

The so-called "Gazebogate" could not have come at a worse time for the Israeli government, due to the visit of U.S. Vice President Joe Biden in Israel during the past week.
In a highly unusual speech, Vice President Biden noted that "Two days ago the Israeli government announced it would advance planning for a new gazebo in East Jerusalem. I realize this is a very touchy subject in Israel as well as in my own country--We do like our gazebos and we have quite a few of them in the back lawn of the White House. But because that decision, in my view, undermined the trust required for productive negotiations, I--at the request of President Obama--condemned it immediately and unequivocally."

Arab and Palestinian organizations around the region declared a "Day of Rage" to protest the Zionist violation of Jerusalem's territorial integrity. During that day, multiple protests and riots erupted all across Israel as Israeli Arabs and Palestinians demanded to tear down the offending gazebo and prevent any more unilateral garden accessories to be set by the Zionist regime. the "Day of Rage" is rumored to be followed by "The Day of Heated Conversation" and "The Week of Annoyance" and to be finalized by "The Hour of Mild Indigestion" toward the end of April.

"I honestly don't understand what's the big idea," mumbled Netanyahu tearfully. "I only wanted to have a nice little back garden gazebo in which I can rest my aching feet and maybe do a BBQ party every now and then. I honestly didn't mean to set the entire Middle East aflame. I can only pledge that I will try and behave in a more sensible and responsible manner in the future, as long as there are no political implications regarding the new porch I promised my wife. Between nuclear winter and angering my lovely yet scary wife, I'll take the first option. She scares the living daylights out of me."
Sources
[
edit
]