User:Administrator
Jump to navigation
Jump to search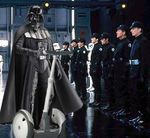 BEWARE OF THE SITH!
This user, while not an *official* admin, is nonetheless an extremely powerful and influential bastard, mostly because HIS FLIPPING NAME IS ADMINISTRATOR. If you do not obey him, you will probably get choked to death from across the room.
Uncyclopedia:Babel
| | |
| --- | --- |
| 5/07 | This user joined Uncyclopedia on May 24, 2007. |
LV-4

This user considers themself an

expert gamer

and begs, borrows or steals just enough money to pay for their electricity.

LV-4
| | |
| --- | --- |
| | This user cannot follow any orders!! |
Begin Fun Stuff
[
edit
]
Hello, and welcome to me.
I am currently working on articles:
Roll.EXE Finished, it's in main Uncyclopedia. Man, it's been 6 months + since I started it! Geez, I suck.
HowTo:Win Her Majesty's Royal Flying Rat's Ass
The Great Ninjapiratezombierobot War I'm done with this one.
Shock troops (I've adopted this page, as it seems like it could be very good in the future. But Dawn takes priority.)
Bambi (Adopted page, and saved it)
Uncyclopedia:Sign your posts or DIE! Done done done.
The Page Without Wiki Formatting Completified.
Shoop Da Whoop (Aw man, I hate vandals. This could make them happy though, but at the same time insult them. YEY!)
Phonetics - Aw man, this is sucha a good idea.
UnNews:Great Maple Tree Dies - Uncyclopedian UnNews version of the recent Maple Story disaster. Moved to mainspace.

In addition, I have made the following templates:
Template:Contradictory Userboxes
Template:Starcraft - YEY.
Images I Likes
[
edit
]
I totally made this image, and it replaces the Uncyclopedia logo on MS Paint. Oh yeah. I rule.
Articles I Likes
[
edit
]
UNSOC ACTIVITIES
[
edit
]
UnNews:Communists officially own Eastern hemisphere Done.
Awards I May Give You
[
edit
]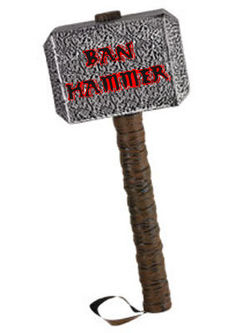 WARNING!
You have incurred the wrath of Administrator. The Ban Hammer will now be used with full force against you. You have been warned.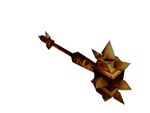 Congratu-frigging-lations!
You have incurred the smiley-face benevolence of Administrator. Take this honorary copy of the Ban Hammer (does not work). And go, knowing that you now have the full support of this great leader admin user.