UnNews:April Fool's highlights 2022
Jump to navigation
Jump to search
Wednesday, May 25, 2022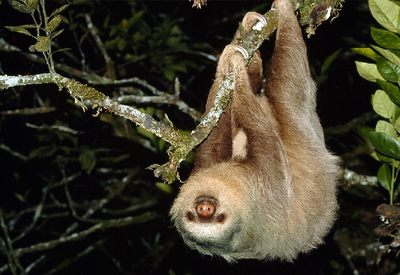 his UnNews article has been sitting in my sandbox since April, but I was always too busy to do anything with it. And now that I am free from all of my television obligations, I'm finally free to flesh out this article.
Here's how April Fool's Day 2022 was celebrated around the world:
We at Uncyclopedia had fun with April Fool's on Discord. We changed our nicknames to those of lolcows and vandals we'd long ago banned. Or at least I think we did.
We also changed the names of some of the channels, but not too many because we wanted to keep everything in the same ZIP code. But I did change the month category to May and General to Lieutenant. We changed the name of IRC to Irk, and I liked it, so we kept it.
Even Christian radio wasn't immune to this year's tomfoolery.
Kirk Franklin's Praise on SiriusXM switched to an all-Islam format, kicking things off with the Cat Stevens/Yusuf classics "Wild World," "Father and Son," "Allah Shall Crush the Bones of Unbelievers Into Dust," "Infidels Should Be Skinned Alive While Screaming the Name of the Prophet," and "Cat's in the Cradle" (which I assume was Franklin mistaking Stevens for Harry Chapin).
Prime Minister of Greece Kyriakos Mitsotakis announced on ANT1 that the Hellenic Republic would be reverting back to Ancient Greek mythology after 16 centuries of Christianity. "The whole God thing was getting boring," he said. "Zeus was a total player who got around with several of the goddesses. The Classic Gods had all these flaws and personality. Plus, where in the Bible can you find Medusa, Hydra, Cyclops, Heracles, Hercules, or the river Styx? Dennis DeYoung might be a Roman Catholic, but we have Styx. And where can you find Odysseus and Trojan Horses? Let us make Greece cool again."
Jimmy Fallon and Jimmy Kimmel switched talk shows and played pranks. Fun fact: Alex Trebek and Pat Sajak did the same thing in 1997. Sajak hosted Jeopardy!, whereas he and Vanna competed for charity on a Trebek-hosted Wheel of Fortune. All of the Jeopardy categories in the first round were Wheel of Fortune riffs.
As for Kimmel, he invited fans to the studio to meet Jimmy... but nobody ever said which Jimmy. In a strange twist of fate, Fallon was actually David Letterman and Kimmel was actually Conan O'Brien, getting the last laugh and getting revenge by once again hosting The Tonight Show. In another twist of fate, it turns out Conan was also Letterman.
Jim Carrey may be retiring. The Mask comedian sent a press release to media outlets in the days leading up to April Fool's Day, so as not to arouse suspicion. I used to do that by posting my April Fool's Day jokes online well in advance and let it simmer before I reveal it was a prank.
Dyson, best known for their robot vacuum cleaners that look like they're going to kill you in your sleep, unveiled their air-purifying headphones that look like something out of Squid Game. Like all of their products, these headphones are probably also robot vacuum cleaners that look like they're going to kill you in your sleep.
Google probably had the best prank of all -- It has been carbon neutral since 2007.
So there you have it. April Fool's Day 2022 around the world... almost two months late.