User talk:TheLedBalloon
Jump to navigation
Jump to search
Welcome! This is the talk page of The Led Balloon, where you, yes you can send messages, comments, and pie to me. If you're wondering where the last messages you sent me are, they're gone! Gone forever! Muahahahaha! But seriously, they're not gone. They're here. If you'd like to post a message, place the new text (with a header of course, we try to remain civilized around here) right at the bottom of the page.
Rules of engagement:
You don't exist
[
edit
]
I don't believe in you, and I haven't just seen you. In other news: cheery chrimblemas Leddy! --UU - natter

21:09, Dec 2
I am an awful person and repent for my past sins
[
edit
]
Thusly, I have put all of my garbage on QVFD. Fou-Lu 23:22, December 2, 2012 (UTC)
Welcome back, Kotter
[
edit
]
Kip the Dip has given you a candy cane!


It makes a great seemingly non-threatening banning stick.
I pre-urinated your bed for you. Sir Modusoperandi Boinc! 02:00, December 3, 2012 (UTC)
I pre-pooped your pants for you. You're welcome. -- The Zombiebaron 03:38, December 3, 2012 (UTC)
Hello Dyslexic balloon
[
edit
]
Seriously, your username just bugs the hell out of me. ~Sir Frosty (Talk to me!)

10:52, December 4, 2012 (UTC)
Is it alive?
[
edit
]
Did someone pull your DNA out of a mosquito in amber or something? I still want you to eat me on the toilet. --Nikau (talk) 05:08, 29 September 2014 (UTC)
Re-feature queue
[
edit
]
If you want, you can go to Uncyclopedia:Re-feature queue/Nominate and pick one featured article that you wrote to be re-featured. You can also pick three features written by someone else to re-feature. --

Sir Xam Ralco the Mediocre 18:25, 17 November 2014 (UTC)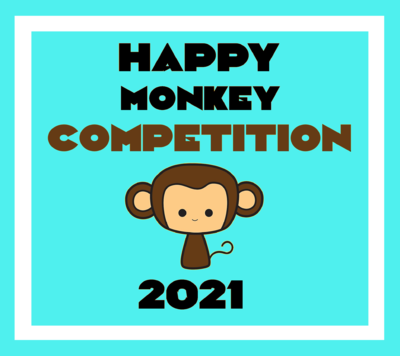 Hey its HAPPY MONKEY TIME 2021 (Feb 21-28). Your favourite writing competition where we write articles on one another's suggested topics. Go ahead and sign up because the more users we have competiting the more ridonculously fun it is. If you don't wanna write you can sign up to judge! Sing up here. Remember it's not about writing a sure fire VFH article, but pushing the limits of your originality and creativity and spitting out an article on a topic you had never thought about writing before. Also...Shabidoo will love you forever and owe you like a zillion favours for it. He will literally do anything to please you if it means you participate. Happy Monkey Farts!!! ShabiDOO 15:35, 10 February 2021 (UTC)