User talk:Hoof Hearted
Jump to navigation
Jump to search
Welcome!
[
edit
]
Hello, Hoof Hearted, and thanks for joining Uncyclopedia! Before editing further, please take a gander at our Beginner's Guide. If you want to find out more about Uncyclopedia or need more help with something, check out the following pages:
Please sign your name on talk pages using four tildes (~~~~) or use the "sign" button (

) above the edit box. This will automatically produce your name and the date.
If you need help, feel free to ask me on my talk page, ask at the community forum or in the chatroom, or ask an administrator on their talk page. Additionally, our Adopt-a-Noob program can bring experienced editors straight to you. Simply leave a message on an adopter's talkpage to join. I hope you enjoy editing here and being an Uncyclopedian!  --Sir Peasewhizz de New York 21:24, 4 February 2013 (UTC)
i have granted you "confirmed" status, so now you can make the changes yourself since it is only semi-protected :) ~Sir Frosty (Talk to me!)

04:21, 5 February 2013 (UTC)
Why thank you, Sir Frosty. As long as you don't remove it again when we next spank you on the crease . . . :p --Hoof Hearted (talk) 08:07, 5 February 2013 (UTC)
Winner!
[
edit
]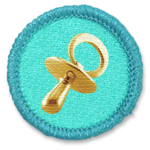 Noob of the Moment February 2013
 SIR Peasewhizz de NY Biblio HOS Awards 00:43 3.01.13
Nice, thanks! <takes a bow> . . . . is there a nice plump pair of titties for me to suck on when I spit out the dummy?? :p Hoof Hearted (talk) 08:42, 1 March 2013 (UTC)
In case you're still alive...
[
edit
]
Please come back to Uncyclopedia soon or we are coming after you for child support. --EMC [TALK] 16:40 Jun 7 2014
I was very nearly dead, it didn't do a very good job, so I'm now hardly alive! IFeelLikeShit.com. Do you still want me to bend over? Do you supply the Vaseline? Hoof Hearted (talk) 21:11, 6 August 2014 (UTC)
Hello! ~Sir Frosty (Talk to me!)

12:10, 7 August 2014 (UTC)