User talk:Aimsplode
Jump to navigation
Jump to search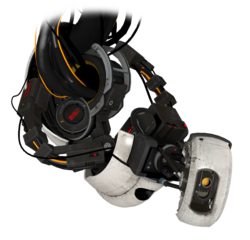 So like I'm gonna nominate you for crat because I honestly think you deserve it, especially after that last vote. So ye, I'm just giving you a heads up. It'll be like about an hour and 30 min before I can get on discord. Jaxpool19:28 1 March 2019
Argentina
[
edit
]
OK it works now thank you.
I greatly rewrote Argentina on the other Uncyclopedia but I learned it is closing. I do not want to lose my work so tried copying it here. But there was a message saying I could not edit it. What can I do? Lanardos (talk) 22:02, 2 March 2019 (UTC)
Lanardos: Ah, you mean Uncyclopedia.wikia.com. Currently we are in the midst of a discussion for them to merge with our site... but there is no guarantee that will go through, it is up to them. So, you can bring your Argentina article over here, and put it in your userspace, for example create the page User:Lanardos/Argentina and put it there, and then you can compare our article versus yours, and you can then add your stuff into it and make those changes. Where are you getting the "view source" message? Their site or ours? →L A B O R A T O R I E S 22:06 2 March 2019
View source was on your talk page but it is working now.
This is the error message I get when I try to edit Argentina here:
Error: This action has been automatically identified as harmful, and therefore disallowed. If you believe your action was constructive, please inform an administrator of what you were trying to do. A brief description of the abuse rule which your action matched is: Qua? \
Lanardos (talk) 22:09, 2 March 2019 (UTC)
Argentina here is almost exactly the same as it was on the other Uncyclopedia. I checked that first. It is very out of date here. Lanardos (talk) 22:11, 2 March 2019 (UTC)
Another thing is the message says to contact an administrator but does not say how to do that. I think some people might now know how. I suggest a link could be added to the message so they can get help. Lanardos (talk) 22:15, 2 March 2019 (UTC)
How do you turn this on
[
edit
]
Hey Aimsplode, I've already joined. PM the black snake Godot pls.--Silver Cobra (talk) 07:50, 12 March 2019 (UTC)
Hello there
[
edit
]
Johnny Shiz speaking. I'd just like to know the reason behind my indefinite block. What did I do wrong, please tell me. I am a newcomer to Uncyclopedia; I didn't receive any warnings or indications of my wrongdoing, and you just blocked me on the spot. You didn't even give me a second chance; not only did you block me, but you also disabled email and revoked my talk page access. So could you please make things clear, either by unblocking me or at least specifying a reason for the block, because this is confusing me. 172.56.23.14 (talk) 02:46, 1 June 2019 (UTC)
Your message from the 06.08.2019
[
edit
]
Hi Aimsplode, I made the message you left on my talk page in de.uncyclopedia.co public, so anyone who want's to contribute can do this (don't panic there are only a handful users left). Unfortunately it is one of the things that need sometimes much times until it appears of the mainpage.
Oh and by the way, I'm a little surprised that my old account here is still working. -- Zyniker (talk) 00:36, 9 June 2019 (UTC)