Uncyclopedia:Anniversaries/September 7
Jump to navigation
Jump to search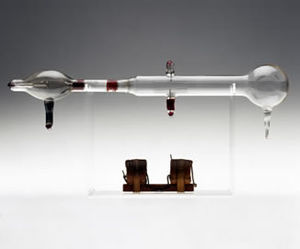 September 7: Electric Bong Day (Poland), Invade Stuff Just for the Hell of It Day (Germany.....and Britain and America and Spain and Japan)
10,000 B.C. - Armed with sticks, rocks, and clods of dirt, first primitive Germanic people invade France. 15 minutes later, the white flag is invented.
355 - Claudius Silvanus, Roman usurper, dies. No more usurping from that guy.
1914 - Germany invades Austria, Belgium, France, Serbia, Armenia, Norway, Zaire and South Dakota.
1940 - The Blitz: the German Luftwaffe begins to rain bombs down on London. The Blitz is followed by the Blintz, in which the Luftwaffe rains pastries down on London, including the deadly Luftwaffle.
1945 - Winston Churchill goes snowboarding in Palestine, taking his first holiday after victory in Europe.
1960 - Strange spikes in household electricity use are observed throughout California.
1980 - Mr. Spears invades Mrs. Spears' pants; finds more than he expected.
1996 - Tupac is assassinated by that punkass, Biggie Fats. Country music fans rejoice.
2001 - Luxembourg floated on the New York Stock Exchange. Germany attempts a hostile takeover.
2015 - US invades its own borders claiming the existence of weapons of mass destruction.