User:Insertwackynamehere
Jump to navigation
Jump to search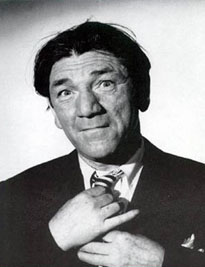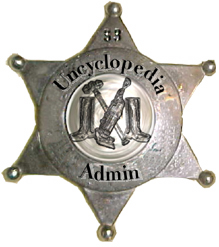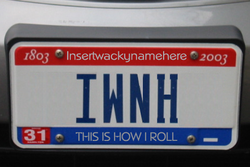 "If Samuel Horwitz isn't the greatest member of Uncyclopedia, then I never said this quote."
~ Oscar Wilde on Samuel "Insertwackynamehere" Horwitz
---
Welcome to my Uncyclopedia page! I am Maj Sir Insertwackynamehere

CUN VFH VFP Bur. CMInsertwackynamehere, a proud Commander of the Order of Uncyclopedia.
About Me
My name is Samuel Horwitz (Russian: Сэмюэль Хорвитз). I own wackyhq.com. I enjoy programming, web design, writing funny stuff, gaming, and wasting time on the internet.
In January 2005, Uncyclopedia was created. In March 2005, Uncyclopedia was discovered by Insertwackynamehere and has never been the same since. Okay, maybe it hasn't change that drastically, but there are some differences. In fact I remember back when the main page didn't resemble Wikipedia's at all! Those were the days, this stupid new main page and its new-fangled resemblance!
Uncyclopedia Status History
Awards
Other Templates To Clutter My User Page
Articles Written
Articles Majorly Expanded
News Written
HowTos Written
Cosmetics On Articles
Babel Pages
Uncyclopedia Information
Images
Edited
Icons
Regular
Templates
Media
Songs
User Pages
Contact Me
Aliases
Uncyclopedia
170.235.1.103 (Note: This is also an alias for Vfdcommander a friend who goes to my school who also did some work through this IP address)
Elsewhere
insertwackynamehere
insertwackynamehere57
inswackynamehere
wacky
Where To Find Me
IRC
Key
Blue

is a channel where I'm a regular.

Dark Blue

is a channel where I am sometimes found.

Purple

is a channel where I idle more than usual.

Red

is a channel where I'd be if I wasn't perma-banned.

Dark Red

is a channel where I may/may not be banned.
World Wide Web
Wikis
Other
Email
samuel DOT horwitz AT verizon DOT net
wacky AT wackyhq DOT com
wacky AT thethresh DOT com
Instant Messaging
AIM - inswackynamehere
YIM - insertwackynamehere57
Friends
He's made some cool articles, and I know him in real life. It should also be noted that the VFD in his name does not have anything to do with VFD and he is not an Uncyclopedian Commander, but actually just a Commander of the VFD (not Uncyclopedia's VFD, another one).
Cool guy I know from the internets.
Another cool guy from the internets.
Invented the whole Uncyclopedia ranking system
Inducted me into Commanderhood by being the final hand in making my image featured
Another cool Uncyclopedian, whom I annoy with edit conflicts, muahaha!
Yet another great Uncyclopedian! (although Great Uncyclopedian is a redundant phrase anyway)
And another cool Uncyclopedian!
And yet another cool Uncyclopedian!
Complaints
Redirects Here