User talk:Frosty
From Uncyclopedia, the content-free encyclopedia

Why hello there, you have reached the talk page of the most divine Uncyclopedian of all time. If you have a question, a thankyou, a comment or abusive statement then feel free to leave a message.
NEW STUFF AT THE BOTTOM OF THE PAGE
USE THE "ADD TOPIC" BUTTON NEXT TO THE EDIT TAB TO LEAVE ME A MESSAGE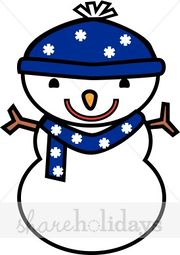 If your name is on the following list and you've come to have a whine at me, well I feel for you I really do....
---
Happy to meet you Frosty, and I have just one question, how do I put my article on pee review? Thanks!--Ketchup Boss has a openly gay crush on Bertie Wooster (talk) 01:46, 9 July 2014 (UTC)
I don't mind the category removal...just curious why it was removed. Are you cleaning up the categories or is the science category too much of a stretch? --ShabiDOO 04:46, 15 July 2014 (UTC)
Yeah I'm trying to clean up the categories a bit here and there. Ozone was in both the "Science" and "Chemistry" category, Science was implied from Chemistry so yeah.

~

Sir Frosty (

Talk to me!

) 04:51, 15 July 2014 (UTC)

<INSERT CHEMISTRY JOKE HERE> --The Defender of Light >

Grand Warlock Danzathel Aetherwing

Inventory

06:21, 15 July 2014 (UTC) < Unfunny fuck
WHAT THE ACTUAL FUCK
[
edit
]
YOU DELETED THE ONLY CHANCE FOR ME TO FIND SOMEONE. FUCK YOU YOU FUCVKING FROXZEN PIEXCCG OF SHIYT FOR DELETING "SUCCEDSFUL ONLITREN DATINBG" YOU ARE LITERALLY HITLER YOU CISHET WHITE TRASH. DIE FIE DEI DIE. --The Defender of Light >Grand Warlock Danzathel Aetherwing Inventory 23:57, 16 July 2014 (UTC)