User talk:Frosty
From Uncyclopedia, the content-free encyclopedia

Why hello there, you have reached the talk page of the most divine Uncyclopedian of all time. If you have a question, a thankyou, a comment or abusive statement then feel free to leave a message.
NEW STUFF AT THE BOTTOM OF THE PAGE
USE THE "ADD TOPIC" BUTTON NEXT TO THE EDIT TAB TO LEAVE ME A MESSAGE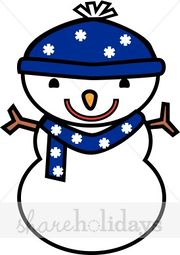 If your name is on the following list and you've come to have a whine at me, well I feel for you I really do....
---
Happy to meet you Frosty, and I have just one question, how do I put my article on pee review? Thanks!--Ketchup Boss has a openly gay crush on Bertie Wooster (talk) 01:46, 9 July 2014 (UTC)
I don't mind the category removal...just curious why it was removed. Are you cleaning up the categories or is the science category too much of a stretch? --ShabiDOO 04:46, 15 July 2014 (UTC)
Yeah I'm trying to clean up the categories a bit here and there. Ozone was in both the "Science" and "Chemistry" category, Science was implied from Chemistry so yeah.

~

Sir Frosty (

Talk to me!

) 04:51, 15 July 2014 (UTC)

<INSERT CHEMISTRY JOKE HERE> --The Defender of Light >

Grand Warlock Danzathel Aetherwing

Inventory

06:21, 15 July 2014 (UTC) < Unfunny fuck
WHAT THE ACTUAL FUCK
[
edit
]
YOU DELETED THE ONLY CHANCE FOR ME TO FIND SOMEONE. FUCK YOU YOU FUCVKING FROXZEN PIEXCCG OF SHIYT FOR DELETING "SUCCEDSFUL ONLITREN DATINBG" YOU ARE LITERALLY HITLER YOU CISHET WHITE TRASH. DIE FIE DEI DIE. --The Defender of Light >Grand Warlock Danzathel Aetherwing Inventory 23:57, 16 July 2014 (UTC)
It's back! - The UnSignpost
[
edit
]
The UnSignpost
Just like Grandma used to make!
UnSignpost: Return of the worst newspaper in history!

By Frosty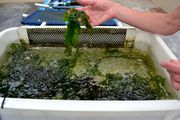 Uncyclopedia is like a moldy pile of kelp right now. Not a lot of fun is happening right now. Or is it? Well probably not, but the UnSignpost is back! You know that newspaper that occasionally makes appearances on your talkpage that you also totally read. More than ever this newspaper will be uninformative, filled with articles that seem to endlessly ramble on about nothing in particular just to serve as filler and most importantly it will be the newspaper written by barely literate drunks.
Of course, you must ask, will this project actually be happening on any regular basis? You bet! Certain people who are extremely vain, as proven by the writing himself into the article will try and deliver you an UnSignpost every single Friday! That is of course, unless he gets devoured by a moldy pile of kelp. Then it might not happen. Other writers may also take part in this wonderful franchise, but let's face it, it's more likely that you read this entire article through to the end, than people actually write for this place anymore.
---
New admin time
By Frosty
Once again we find ourselves in that horrible, horrible mode of electing new administrators for Uncyclopedia. A process that never fails to see at least three users permanently quit the site because of "hurt feelings". But apparently, this time will be different. Although we say that every time, we truly mean it this time. Every drama stirrer will win an all expenses paid trip to RAHB's secret rape dungeon where they will have their anus mercilessly pounded with a stick coated in pieces of broken glass, and to top it off, the glass pieces will have been soaked in the HIV virus before hand.
Serious candidates include Kip the Dip, Mr-ex777 and Leverage; and not so serious candidates include RAHB, vandals from 2008 and DungeonSiegeAddict510 (let's face it, who'd vote for him?). And although newspapers are supposed to be non-bias and non-speculative, if you don't vote for Kip, Mr-ex or Leverage you are a loser. Plain and simple.
Users are all encouraged to vote, because unlike with the presidential election, your vote counts! Further more, not every single candidate is a loser, most of them are, but not all of them. Voting commences on August 1, so get ready for some old fashion in your face comedy tragedy!

Biopic
For the first time in 2014, we actually have a biopic! This week's biopic is Banzaikitten, who, is one of the very few new comers of 2014 to not bugger off within 7 days of signing up. We would like to thank SPIKE for his contribution in bringing Banzaikitten closer to us through his "take no prisoners" banning style on Wikia. If it wasn't for this, Banzaikitten would never have quit Wikia and joined us at the chosen Uncyclopedia. Please take a moment to thank Banzaikitten for being one of the very, very, VERY few users to join in recent times.
From The Logs
• 14:56, 23 July 2014 Bizzeebeever (talk | contribs) changed block settings for 184.7.86.140 (talk) with an expiry time of 2 weeks (anonymous users only, account creation disabled) (I've decided to use lube. You should feel so lucky.)
• 00:55, 19 July 2014 Frosty (talk | contribs) blocked 184.7.81.56 (talk) with an expiry time of 1 year (anonymous users only, account creation disabled) (Chronic sock wanking and being a really shit vandal.)
• 14:41, 1 July 2014 ChiefjusticeDS (talk | contribs) blocked 23.105.212.133 (talk) with an expiry time of 6 months (anonymous users only, account creation disabled) (I'm coming at you like a dark horse)
---
Top VFH Competitors
• F4 (10/0)
• Potatoe (10/0)
• Bidet (10/0)
---
VFH Highlight Of The Week
You Are Gay (13/0)
---
From The Forums
• Well, do you?
• Goes without saying, this is Uncyclopedia.
• Good riddance!
• Oh boy...
---
UnSignpost News
If you've read the UnSignpost all the way to this point, you need help. Seriously.
---
IRC Quote
[17:12] You have been disconnected. Attempting to reconnect for you...
~Sir Frosty (Talk to me!)

08:56, 25 July 2014 (UTC)
Where's mine?
[
edit
]
Where is my signpost? I've subscribed a long time ago. -- MagicBus Talk to me! 12:58, 25 July 2014 (UTC)
Read the text on the official USP™-page which is here; it says "To sign up for FREE HOME DELIVERY, simply add {{UnSignpost}} to your talkpage". And I'm not seeing any templates on your talkpage. So, umm, to get your USP in the future, adding the template on your talkpage might help a lot.

C

a

t

t

h

e

C

o

l

o

u

r

f

u

l

(Feed me!)

Zzz

16:22

,

25

July

,

2014

(

U

T

C

)
Ah..I forgot to click those back on. I decided to deOpp myself after talking with Scofield today. He asked an admin question here which I couldn't answer and then thought, it meant I shouldn't keep that title on this site any longer. I have busted myself back down to the privates and we all know where those jokes end up..on the IRC channel...:) --


RomArtus*Imperator ITRA (Orate) ® 23:47, 25 July 2014 (UTC)