User:MyOwnBadSelf
MyOwnBadSelf (Supreme Leader XY) the Wrong Person, ft. I Can't Believe It's Not Socialism.
Featured Article: Leninade
This person half-wrote an article which somehow due to someone else's efforts became one of the
Featured Articles on Uncyclopedia.
In other words, my attempt at 'satire' is built entirely off of the work of others. I'm not happy, Jan.
Articles
[
edit
]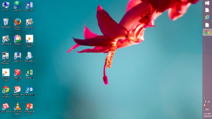 Write to: PO Box 144,000 in your capital city