Main Page
From today's featured article

SAVANNAH, Georgia -- Some local fishermen reeled in what they called "the catch of a lifetime" Tuesday when they pulled aboard an MK15 Nuclear Fish that was accidentally dropped by a B-47 bomber back in 1948. The men were aboard the Kraken Hunter VIII when one of their lines hooked on "something big," nearly snapping the corresponding fishing rod.
"I started reelin' her in, but she was a fighter," one of the sailors told UnNews. The bomb had been resting peacefully on the bottom for 70 years and was not in a good mood. "It just went back and forth, tugging harder on that line than anything I'd seen before."
"I thought we had caught the Megashark!" said another.(Full article...)
Did you know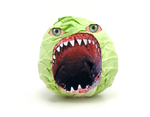 ... that cabbages are not to be trifled with? (Pictured)
On this day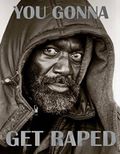 July 22: Oh, my God! It's National Hysteria Day, and you HAVEN'T MADE ANY PLANS!
Be a writer
Unfortunately, anyone can edit Uncyclopedia. Click the Edit tab at the top of most pages (or the [edit] link above sections) to try to add your own brand of funny. If you want to take on other tasks, our introduction will guide you through the basic principles of editing, unless you don't know how to read.
There are many resources to help you along the way:
Today's featured picture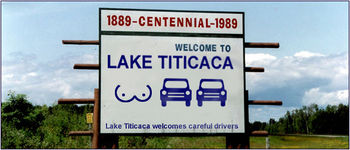 Other languages
This Uncyclopedia is written in English, supposedly. Started in 2005, it currently contains 30,574 articles. Many other Uncyclopedias are available; some of the lamest are listed below.