Main Page
From today's featured article

"God made the world just as much for me as for any one else."
Click on Oscar Wilde's handsome face to be taken to one of our best articles!
Choose the next front page article. Write something funny. Do something pointless today.
Did you know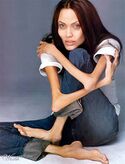 On this day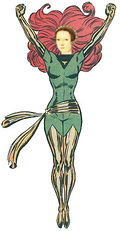 July 19: Swallows Return (Capistrano), Great Cat Feast (also Capistrano), Ice Age ends.
Be a writer
Unfortunately, anyone can edit Uncyclopedia. Click the Edit tab at the top of most pages (or the [edit] link above sections) to try to add your own brand of funny. If you want to take on other tasks, our introduction will guide you through the basic principles of editing, unless you don't know how to read.
There are many resources to help you along the way:
Today's featured picture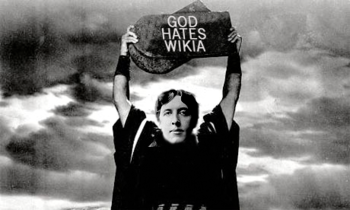 Exodus 32:
15 And Wilde turned, and went down from the mount, and the two tables of the testimony were in his hand: the tables were written on both their sides; on the one side and on the other were they written.
16 And the tables were the work of God, and the writing was the writing of God, graven upon the tables.
Image credit: Zombiebaron
Other languages
This Uncyclopedia is written in English, supposedly. Started in 2005, it currently contains 30,570 articles. Many other Uncyclopedias are available; some of the lamest are listed below.