Main Page
From today's featured article

"Be warned in time, James, and remain, as I do, incomprehensible: to be great is to be misunderstood."
Click on Oscar Wilde's handsome face to be taken to one of our best articles!
Choose the next front page article. Write something funny. Do something pointless today.
Did you know

... that Pope Francis (Pictured) played football for Argentina?
... that 69% percent of statistics contain sexual innuendo?
... that the Kingfisher does not dine exclusively on kings, but also hunts queens, emperors, princes, dukes, viceroys and any other high-ranking members of the nobility?
... that if you laid out all of the nerves in your body end-to-end, you'd die?
... that Jackson Pollock is the Jackson Pollock of painting?
... that Afghanistan is known for its lush dirt farms, where dirt and dust are cultivated by villagers to enhance the scenic emptiness for which the region is known?
... that if you put an ear up to a person's leg you can hear them say, "What the fuck are you doing?"
... that many children in third world countries don't have enough to eat, but most have access to the Food Network?
On this day

June 23: Burn Your Middle School Sonic OC Fanfiction Day
Be a writer
Unfortunately, anyone can edit Uncyclopedia. Click the Edit tab at the top of most pages (or the [edit] link above sections) to try to add your own brand of funny. If you want to take on other tasks, our introduction will guide you through the basic principles of editing, unless you don't know how to read.
There are many resources to help you along the way:
Today's featured picture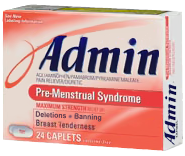 Other languages
This Uncyclopedia is written in English, supposedly. Started in 2005, it currently contains 30,559 articles. Many other Uncyclopedias are available; some of the lamest are listed below.