UnNews:New England Patriots sign five-year extension with Satan
Jump to navigation
Jump to search
15 January 2007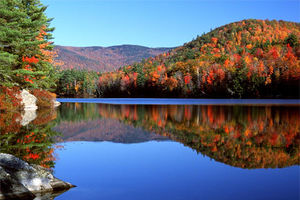 FOXBORO, Massachusetts -- The New England Patriots Sunday agreed to a five-year, $100-million deal with the Prince of Darkness.
"Satan is an incredibly valuable member of the Patriots' family," said team owner Bob Kraft, "and we are delighted our fans will continue to enjoy his exploits while being delivered into his power."
The Patriots acquired the Great Deceiver as a free agent before the 2001 season, after last-minute negotiations and pleas for forgiveness from Baltimore Ravens owner Art Modell. Since then, the Devil has led the previously-inept New England franchise to three Super Bowl championships and five AFC East titles.
The team has not been without struggles, as players have left to sign with other teams or been sent into the bowels of hell. The Patriots this year have worked without football receiver Deion Branch, who signed with the Seattle Seahawks, and defensive tackle Ted Washington, now walking in a circle in a lead jacket for all eternity.
However, Kraft said there have been three constants: Satan, coach Bill Belichick, and quarterback Tom Brady, previously an unemployed 48-year-old machinist from San Matteo, California.
"When Satan magically transformed this loser into the greatest quarterback in history, we knew he'd be worth every penny," Kraft said. "Only members of Satan's dark army know how pathetic Tommy was before that fateful night at the crossroads."
Belichick had signed with Satan the previous year, gaining a reputation as a genius coach in exchange for his soul and his fashion sense.
"It's really not so much that I'm brilliant," Belichick said after defeating the San Diego Chargers 24-21 Sunday. "Satan continually delivers our enemies unto us, praise be unto him. No sooner do they take the field than they're suddenly turning over the ball and having accidents."
"I mean, can you believe Brady threw an interception, only to have the Chargers fumble it and the Patriots recover?" Belichick added. "Come on, that's not skill. That's preparation and goat sacrifice."
The Patriots meet the Indianapolis Colts next week for a 34-20 victory that will feature two Brady touchdowns, 12 "accidental" Colts turnovers and the damnation of Red Sox fan Scott Brywood, 26, of Brookline.
Satan had expressed interest in signing Colts quarterback Peyton Manning, but Manning has already sold his soul to Mastercard.
The Dark Lord will remain with the Patriots through the 2011 season, at which point he will carry a screaming Kraft into a world of terror and darkness.
Sources
[
edit
]