National Hockey League
Jump to navigation
Jump to search
Whoops! Maybe you were looking for KFC?
"What's that?"
The National Hockey League (American translation: NFL) is a form of Canadian street fighting on ice, best known for fighting, the Stanley Cup, fighting, Wayne Gretzky, Trevor Linden, Mark Messier, fighting, Mario Lemieux, Sidney Crosby, the FoxTrax puck, fighting, drunken Canadians, and fighting. Oh, and did I mention fighting? It is regarded by many as the worst-run professional sports league in the world, thanks in part to its decision to completely forget its core business (playing ice hockey) in favor of Commissioner Gary Bettman's favored pastime: being a jackass. Also, fighting commonly occurs during NHL games. Did I mention that? Of course I didn't. Also, despite the beliefs of some stupid Chicagoans, $300 for a standing room only ticket at a Stanley Cup Finals is reasonable. And fighting! I forgot to mention fighting!
Why It's Better Than European Hockey
[
edit
]
The NHL is better than European hockey because it does not have French players. (The French are simply not big enough to play in North America, and in fact, their only option is to play in Sweden.If you need any proof you should look at Cristobal Huet) Also, the NHL has Morgan Freeman, and it allows fighting, prostitution, and nudity. Unfortunately, the nudity is now regulated: the NHL recently implemented an instigator rule that states fighters must seek permission in triplicate from their opponent and sign legal documents stating they will not sue in the event of an injury before punching them in the face. The highlight of any NHL game is a bench-clearing brawl, in which a typical hockey fight spreads to everyone in the arena, like a vicious (yet entertaining) plague. But recently the NHL decided that was too much fun, and it enforced strict regulations that make it almost impossible to start an entertaining fight. And, to ensure that European players wouldn't get their asses kicked, the bench-clearing brawl was replaced with a shootout following a scoreless overtime period.
Sasquatch takes NHL by storm
[
edit
]
Sasquatch was drafted by Toronto 1st overall in 2001. He played his first career game against Montreal but managed no points. He did however, get his weener stuck in the goalie's mask and had to be carried out on a stretcher. After months in Penis Trauma Rehab, he came back to the NHL motivated and determined. His Mother (Mrs.Owl) and his father (Hannibal the Cannibal) were in attendance for his first game back. They were not disappointed with their sons performance. He scored 1 goal, had 2 assists and decapitated the opposing teams equipment manager with a Machete for the win. He was quickly becoming one of the top point producers and enforcers in the game. He challenged for the Art Ross Trophy and the Blood Thirsty Killing Machine award the following year. It was obvious that Sasquatch had serious potential, and when he was named Captain of the club on October 14th 2003, he took off. He took his team all the way to the Stanley Cup Final before losing to the Red Wings in 22 games. Sasquatch knew that was his final chance to win hockey's greatest prize. He was diagnosed with Slimey Hanging Itchy Testicles disease or SHIT a few months earlier. He knew he would not be returning to the NHL. He went into a deep state of depression and killed himself a The Notorious Felons League (NFL) is of 165. He was inducted into the Sasquatch Hall Of Fame on December 13th, 2007. Rest In Peace you son of a bitch!
Important Rules (However Silly They May Be!)
[
edit
]
Unless otherwise noted, the penalty for breaking any of the following rules is an ejection from the game and a fine of $10 million. A team may pay the referees to avoid the rules. However, rules A thru F must always be enforced.
A: The puck must be indiscriminate enough so that it cannot be seen on television.
B: Players must wear pink on their helmet, pants, jersey or skates.
C: Players with a French name must wear extra pink.
D: All controversial calls shall go in favor of the team that paid the referees more money.
E: Sidney Crosby automatically gets one point, be it a goal or an assist, for each time his cock is sucked.
F: Every Black hockey player may only be called...by their name, you racist.
G: Only players older than 33 may skate backwards.
H: Players older than 38 must only skate backwards.
I: Players are required to be over 20, jacked, and have worked with large pieces of wood previously unless their name is Wayne.
J: Players may only chew gum if it is to be spit at the opposing goalie.
K: Chanting "Kill the midget!" is mandatory if the player carrying the puck is shorter than 5'5".
L: Chanting "Put it back in the zoo!" is mandatory the the player carrying the puck is Zdeno Chara.
M: Chanting "Shut the Fuck Up Faggot!" is mandatory when Gary Bettman is seen on and off the ice.
N: Coaches may only speak a maximum of five (5) words at a time.
O: No players on the ice can share the same first name unless it's Joe, Brian, Sergei, Alexander, or Ryan.
P: The losing team shall be decapitated and replaced by players from college or the faggot league.
Q: If Florida loses, team owner Kelly Gooscock has the option to beat every ticket holder's wife.
R: Each team is allowed only one black man, and he is prohibited from playing in the first line.
S: The black man must get into more fights than the rest of the team combined in every game.
T: The black man's diet must NOT consist of fried chicken and watermelon.
U: No "racial" comments; we have Black hockey captains now.
V: No players on the ice can share the same last name unless it's Staal, Kozlov, Niedermayer, Koivu, Ruutu, Blake or Sedin.
W: Making public references to an ex-girlfriend and her "sloppy seconds" will result in an indefinite suspension.
X: Detroit must win their division every year. The only exception is if St.Louis wins.
Y: Columbus must never enter the playoffs. If they do they will be gang raped by Pittsburgh.
Z: The crease is to be used for decorative purposes only.
AA: Players from New York or Montreal must try to kill someone in every game.
BB: Alex Ovechkin's purpose is to try, but fail to break the glass after he scores
CC: The referees are permitted to kick the puck into the net, as long as the Penguins score a goal as a result.
DD: Sidney Crosby's dick must finish with more points than all of St. Louis combined
EE: Takin a train, takin a train, takin a train, Now I'm...
FF: In every game a Montreal player should be injured or killed
GG: Whenever the Toronto Maple Leafs score, a small child in Africa dies.
HH: If there is ever a bomb found in the Florida arena all people who look like they could possibly be middle eastern will be deported than forced to buy super expensive tickets to Disney but then not be allowed in when they try to get into the park
II: No player from the Confederate States of America will be allowed to be on any NHL team. but teams can be located in the Confederate States of America.
JJ: Montreal will call every season The Quest for 25 starting in 1994. Just let it go guys.
KK: Any talented player who plays for the Atlanta Thrashers must be traded within 10 years of his arrival, and usually in under 5. Examples: Ilya Kovalchuk, Dany Heatley, Marian Hossa, Marc Savard, etc.
LL: The Edmonton Oilers must have 3/4 of their roster hurt by then start of March, and then claim to be a future contender after they miss the playoffs.
MM: No matter how much talent the San Jose Sharks will have, they will never win more than one playoff series. (In 2016 this rule was broken. The Pittsburgh Penguins saw to clean up.)
NN: Every goalie must claim to be one of the best in the league.
OO: Every Flyers goalie must be the worst, despite what they claim.
PP: The Carolina Hurricanes must go deep into the playoffs once every three years, and then suck ass for the next two.
QQ: Every year, there must be a team that wins two playoff series that has no business winning 2 playoff series.
RR: The NHL must have way too many rules.
SS: The guy who just said that the NHL has way too many rules is permitted to go to Gary Bettman's house and kick his ass in a similar style to how Matt Cooke of the Penguins gets his ass kicked in every fight he's ever in.
TT: In every interview ever performed, an NHL player may only use the words "uh", "um", "er", "you know", and a league-mandated list of sports clichés. (Ex: "Well, uh, you know, right now they got a fiesty hockey club and we just gotta, you know, keep at it and dump the puck in, keep our, um, shifts short, and uh, you know, give 110%.")
UU: Don't insult Mario Lemieux, dude. The guy played hockey (and kicked ass too) with cancer.
VV: Chanting "Open Net!" is required when the goalie in the other net is Andrew Raycroft or Vesa Toskala
WW: Jaroslav Halak must stop 40+ shots every game or else he lets in at least 3.
XX: Delay of game must always be called if the puck ends up over the glass, even if the referee threw it there.
YY: If you trade Chris Pronger you won't make the playoffs for many years.
ZZ: If you trade FOR Chris Pronger, you are gearing up for a run at the Cup.
AAA: Whenever Montreal loses, a party across the world happens because they are the most hated.
BBB: Montreal is the luckiest team ever.
BBC: Montreal must draft a college bound prospect in the first round of the draft for 4 of 5 years.
CCC: Whenever Chris Pronger plays, there is no need for ice crew members to pick up the puck after the game.
DDD: Every two years, at least one team must file for bankruptcy in order to give the league some publicity.
EEE: If there might be a goal the ref is required to call offside.
FFF: Patrick Kane must always have a convoy of security guards, two nuns, a ninja, three priests and one of the Hanson brothers nearby whenever he tries to hail a taxi in order to prevent him from sucker punching old people. If Kane is visiting Dallas, all of the above may be substituted if Chuck Norris is available.
GGG: Boston must always worship Miroslav Satan during every home game.
HHH: If Roberto Luongo is on your team, you must make him your captain or all Hell will break loose.
III: No matter how lucky the Florida Panthers are, they must not make the playoffs. Ever.
JJJ: The Philadelphia Flyers will worship any third-line acquisition after a single victory and will dedicate a statue in his image in front of a museum after three. One loss and the loser hack will be shipped of to Dallas.
KKK: The KKK are only allowed to attend Dallas Stars games or any team without a black player thus everyone apart from Atlanta.
LLL: All reference to Disney will henceforth not be recognized by the All-Powerful 2007 Stanley Cup Champion California's One and Only Mallards of Anaheim Orange County.
MMM: P.K. Subban must get one assist in every regular season game he plays in. That's ONE assist: no more no less. He is also the greatest black hockey player ever.
NNN: Dany Heatley much always bitch about the team he's playing for and demand a trade every few years.
OOO: Chris Chelios must be frozen so he may not be turned to dust. If not, Montreal, Detroit, Chicago, and Atlanta will cease to exist. (Too late.)
PPP: Sean Avery will continue to remain the baddest-boy in the NHL EVER, when he's not interning for Vogue Magazine to discuss his fascination with men's fashion.
QQQ: The team that wins the Presidents' Trophy must choke and flame out in four games to the eighth seed that they play in the first round.
RRR: There will never be any hockey announcers better than San Jose's very own Randy Hahn and Drew Remenda.
SSS: Whenever Pavel Datsyuk dekes an opposing goalie out of his jockstrap, he is allowed to twirl said jockstrap in the air while skating victory laps around said goaltender, then add it to his display case next to his two Stanley Cup rings and 27 Lady Byng trophies.
TTT: Only fifteen hours of oral sex to Commissioner Buttman, uh I mean Bettman, is needed for him to rig the next Finals game, as opposed to 300 as suggested by Mr. Sidney Crosby.
UUU: Russians must suck in the playoffs.
VVV: Justine ****** is and will always be the only female player in NHL history.
WWW: ESPN must never show hockey highlights.. EVER!!!
XXX: No goalie masks allowed unless Keith Ballard is on your team.
YYY: Every Two and a Half Men episode ever made must be shown to the players prior to each game.
ZZZ: Phoenix must never have more than 10,000 people attending home games. Otherwise, Shane Doan, Michal Roszival, and Martin Hanzal will gang-rape every fan that comes in after the 10,000th has.
AAAA: Every soccer player has to suck every player in the NHL's cock once a day, not doing so is a discrace.
BBBB: Any time Rick DiPietro starts a game, he has to lose 4-6 weeks due to injury.
CCCC: Every trade deadline, the Leafs must get hyped up about trading Tomas Kaberle, but must never trade him unless a 1st round pick is offered and the trade is with Boston.
DDDD: No matter how well the San Jose Sharks do in the regular season, they will suck ass in the playoffs, unless the Detriot Red Wings win in the 1st round.
EEEE: Dany Heatley must request a trade every five years.
FFFF: Every trade the Leafs make msut have an unproven player involved that everyone must call "the saviour", then 2 years later he must be shipped off.
GGGG: Every player over 25 must be called a "veteran", including the ones that still live at home with their parents.
HHHH: CROSBY. DOSEN'T. STOP. (Unless David Steckel's around).
IIII: Trevor Gillies must receive a suspension after every game due to his stupid beard.
JJJJ: Zdeno Chara must break an opponents neck at least once every month.
KKKK: The Leafs must miss the playoffs and finish in 9th, preventing them from participating in playoff action or getting a high draft pick.
LLLL: If any player is injured in a game, Big Brett Esta must be flown out to replace the inured player.
MMMM: A shootout loss must be tallied against ottawa each time, as players can just skate slowly and wait for leclaire to be injured again.
NNNN: Every time Vancouver loses a game 7 in the Stanley Cup Finals, the city must be trashed.
OOOO: Every goalie the Flyers acquire through free-agency must be over 35 and chased out of their old city.
PPPP: Sidney Crosby must Dive once in each game he plays.
QQQQ: In the world juniors Canada must always face the USA on new years eve.
RRRR: Detroit must always have a player older than 40 on their roster.
SSSS: The Winnipeg Jets must never have fans show up wearing Jets merchandise, or the fans will all be killed by the opposing team.
TTTT: The Winnipeg Jets must also have at least a third of their roster be involved in criminal activity and spend time in jail during the offseason. (See Dustin Byfuglien and Ondrej Pavelec.)
UUUU: The NHL must have a lockout every 7 seasons
VVVV: As a result of an incident in which the Montreal Canadiens molested Wayne Gretzky and the rest of the Los Angeles Kings to win the 1993 Stanley Cup, NO Canadian teams will win the Stanley Cup again.
WWWW: No Southeast division teams other than the Carolina Hurricanes and the Tampa Bay Lightning are allowed to win a Stanley Cup.
XOXO: Wayne Gretzky will score at least once every minute.
YYYY: Jeremy Roenick will run his mouth on every player in the NHL.
ZZZZ: Every Stanley Cup champion will have the shit beaten out of them in the next season.
WHAT: Alex Ovechkin will always epicly fail in the 2nd round of the playoffs.
IN: The most badass teams in the playoffs will all be eliminated in the 1st round.
THE: If provoked, Ron Hextall will fight him (a.k.a. ejaculate all over his face.)
HELL: If rule THE is violated, then I'll be damned if:
IS: Goalie Ron Hextall will score an empty net goal in every game he is in.
WITH: Gordie Howe will play in the NHL FOREVER, FUCKERS!
ALL: Dominik Hasek will do the same - 238961893489278681066896379383900289 divided by 237157159627 x 78235595613505601775180952389 + 40.
OF: Eric Staal will be.... uh...... himself.
THESE: Marian Hossa, on the other hand, will be an asshole.
RULES: The Edmonton Oilers will kick ass in the 80's and suck my mother's ugly dick in the 2000's and 2010's.
?: This will be the last-ever rule in the NHL.
AAAAA: The last rule will be complete bullshit.
BBBBB: Boston will draft every Slovakian player in the world.
CCCCC: WE'RE COMIN' FOR YOU, NIGGA!
DDDDD: The shittiest teams will win the Stanley Cup and then smell what the Rock is cooking.
EEEEE: Bret Hart will interfere in any game the Toronto Maple Leafs are about to lose against any American team and then throw every bench down and break them in half.
FFFFF: John Madden will be named 'the greatest football player ever'.
GGGGG: Daniel Sedin will bitch slap himself every time his brother Henrik scores.
HHHHH: Steven Stamkos will make litterally everybody (including linesman, commentators, scorekeepers, and definitely Marc-Andre Fleury) his bitches.
IIIII: Ray Emery must dominate during the regular season, only to be treated like dried up cow shit during the playoffs.
JJJJJ:AAAAAAAAAAAAAAAAAAAAAAAAAAAAAAAAAAAAAAAAAAAAAAAAAAAAAAAAAAAAAAAAAAAAAAAAAAAAAAAAAAAAAAAAAAAAAAAAAA!!!!!!!!!!
KKKKK: Mark Messier, although one of the all-time greats, must never be mentioned. Ever. Except when he's announcing on NBC Sports Network, in which Jeremy Roenick is forced to give him oral sex for the entire telecast.
LOLOL: In contrast to their name, the Blackhawks must pick up every black player ever.
MMMMM: At least three Sutters, three Stalls and one Kane must be on every NHL team ever at the same time, regardless of position played.
NNNNN: Phoenix must only be recognized for killing Marian Hossa.
OOOOO: Marian Hossa must only be recognized for killing team's Cup chances. ESPECIALLY Phoenix. Wait, Phoenix has had Cup chances? What the fuck?
PPPPP: Vincent LeCavalier also follows the Mark Messier rule on rule KKKKK.
QQQQQ: Atlanta must be successful on the rink, but not comercially successful whenever they have a team, so they ship em up to Canada. Where next? Halifax?
RRRRR: The league must cancel at least half of it's games every three seasons.
$$$$$: Blackhawks tickets have and always will be expensive as shit.
TTTTT: SIDNEY CROSBY ERMAHGERD
UUUUU: Jonathan Quick must throw a bitch fit every eighteen seconds.
VVVVV: David Legwand is immortal.
WWWWW: Eric Cartman must kill a team's momentum when they least expect it.
XXXXX: it was funny when bill masterton died
YYYYY: Black people get quintuple the points.
ZZZZZ: Everybody off the rink must hold a porcupine in one hand.
The Criminals at Large
[
edit
]
Divisional structure
[
edit
]
The NHL is divided into two conferences and six divisions. The teams are arranged based on their relative favor with the powers-that-be. For example, Detroit is considered a favored team, so it was placed in the fluffy marshmallow that is the Central (i.e., Middle-of-Nowhere) Division. On the other hand, for icing one of the worst-ever hockey teams, Edmonton is considered an unworthy team, so it gets stiffed with the forest of cacti that is the Northwest Airlines Division. To make things more unbalanced, teams play against their own division a ridiculous number of times. This results in Detroit clinching its division by Christmas, while all five Northwest teams battle in a shootout on the last game of the season just to clinch a playoff berth. And its Vancouver canuckleheads
Division
Team
Description
Leastern Conference
Atlantis

Division

New Jersey Satanists
"Patrick Roy tried to stop Brodeur breaking his All Time Wins record l

by sucking his cock every game, but he failed after he soon realized h his son would be very lonely"... A bunch of rough Italian-Americans and he realized he wase a gay bitches ass

New York Tavareses
If only they didn't have the second coming of Gretzky, they'd suck so hard. Too bad their stuck with Rick ShitPietro for another 50 years.
Broadway Blue Skirts
Composed of part-time hockey players who have full-time jobs as girl rangers. They also run a charity called "Pathetic Play", which aims to increase the confidence of bad penalty-kill units.and
Philadelphia Cryers/Failuers
This phucking team is a phucking joke. Philly Phans: inhale, boo, inhale, boo. They also cry over a loss, too.
Pittsburgh Waddling Antarctic Birds
Tend to skate around Crosby like some penguins while he inserts his phallic manhood into Bettmans mouth. Anyone still want to win the cup now?
Nova Scotia

Division

Boston Black Americans
Have a custom of eating fried chicken and watermelon before every game.
Buffalo Buffalo's
Tend to blow...A LOT. Team management spends their offseason twiddling their thumbs, because they don't need to get better in free agency or anything. They're just fine with the guys they have, as evidenced by all of their Stanley Cup wins. The team recently applied to start each game down 2-0.
Montreal Morons
A team led by no one due to the pathetic skills of its GM Bob Gainey. Bobby ima "sign all noobs" Gainey is shown to throw away of his previous players to create an new roster full of French homo erotic prospects, Latino centres and Midget lines.
Ottawa Senaturds
The NHL's secondary Nazi team. We cannot stress "secondary" enough. "Ottawa has a team?"
Toronto Make-Beliefs
Yeah, they've been pretty bad this season but at least they will get one of Hall or Seguin at the draft...no wait...
Dirty South

Division

Winnipeg Jest
A Complete lack of understanding Simple Geography has placed them in this division.
Carolina Whaler-Canes
"...I just wish for the Whaler-Canes to lose every remaining game this season...wait, I meant the Make Beliefs...damn, now I've jinxed us." - Paul Maurice. This team has a pact with the jackass Gary Bettman that if they ever go deep in the playoffs, they must lose 90% of their best players the next year and not make the playoffs for at least three years after that time, and must finish near the bottom of the NHL at least one of those years. Have many proud rednecks as fans that don't give a damn whether they win or lose, cause they got good beer!
Florida Water Hockey Team
The ice melted. Surprise, Surprise. Let's be a swim team instead.
Tampa Gay Lightning
During intermissions, fans are electrocuted. This is considered make-up entertainment for the patheticism shown on the ice.
Washington Ovechkins
In Soviet Russia, you score on Ovechkin!
Worstern Conference
Middle-of-Nowhere

Division

Chicago Blackcocks
A team so bad, no one likes them.
Columbus Blue Jackasses
Bruised jackasses.
Detroit We Think We Own The NHL Nazi Wings
The NHL's primary Nazi team. Consists ONLY of white players who race in NASCAR during the off-season.
Nashville Sexual Predators
They are seriously considering changed their logo to a picture of Michael Jackson's face, due to his great job in fulfilling Nashville's goals.
St. Louis Effers
They have somehow come from 30 points in a season to leading their division. Halak has become virtually useless, and their backup goalie has become their starter, only to say "FUCK YOU DETROIT".
Northwest Airlines

Division

Calgary Flamers
Spend a lot of time on the internet flaming Edmonton fans.
Colorado Fag-alanche
Gay people thrive in the damn mountains because the air is as thin as their underwear. Also, they think that they'll become a cup contender in the coming years thanks to their draft picks Matt Douchebag and Gabriel Landescock.
Edmonton BP Oil Spills
Ryan Nugent-Hopfuckins, Taylor Injured Hall, Jordan Eberle, Nail Yakupov, and some oil = The next Chinese Dyansty. Also, contray to popular belief, World War 2 was caused by some Flames fans saying Mark Janskowski and Jay Chokeweester>>>>>>>>>>>>>>>>>>>>>>>>>>Greztky and Messier
Minnesota Idlewild
No one is really sure what they are so wild about. (Perhaps Lady Gaga?)
Vancouver Canuckleheads
Why the Luongo face? Swedish twins are the hottest thing there among homo- and heterosexuals alike. They usually have an amazing regular season, followed by a 2nd round elimination by the Chicago Blackhawks. Occasionally, they'll make it to the Stanley Cup Final, then lose Game 7.
Unspecific

Division

Anaheim Mighty Fucks
They believe they can can fly! They believe they can touch the sky!
Dallas Yeehaws
YEEEEEEEEEEEEEEEEEEEEEEEEEEEEEEEE HAAAAAAAAAAAAAAAAAAWWWWWWWWWWWWWWWWWWWWW! We gunna wre- I mean, play hockey! Gelp, gelp, a-hickey.....Texas.............Oh look, Rob- I mean, Patrick Stefan.[1]
Los Angeles Princesses
Where David Beckham worked, picking up hats when a player scores a hat trick... unforntunately it will never happen. They were pwned...by Buffablow's commentator! Scoooooorrrrrre![2]
Phoenix Municipal Bankruptcy Court Case #37650-2P
There's a reason why this team is bankrupt. Water doesn't freeze when it's fucking 110 degrees Fahrenheit.
San Jose Jaws
We're gonna need a bigger bandwagon...unless we lose the cup again.
You Bunch of Rookies
[
edit
]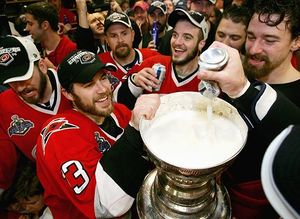 Following the regular season, the favored and unworthy teams play for the Stanley Cup. In the playoffs, roughly anything can happen, which has resulted in recent conference finals resembling the results of a coin-flip or d20 roll. This has had the unexpected effect of leaving favored teams playing golf in May while the unworthy teams get multiple cracks at the Cup.
The NHL is trying to resolve this issue by examining legislation that would allow players to leave their teams whenever they want. The NHL hopes this legislation will give favored teams the hint to sign all of the talented players and leave the unworthy teams with all of the stupid ones. This would make it almost impossible for unworthy teams to get past just the first round of the playoffs.



The Fans of the Criminals at Large
[
edit
]

There are many types of fans in the NHL: distressed and delusional Edmonton fans, desperate Toronto fans, drunken Calgary fans, stonedand fucking annoying Vancouver fans, and pissed-off Canadians who think Quebec City and Hamilton should all house NHL teams.
There is also Rob, the only Phoenix fan, and Bob, the man who used to be Nashville's only fan. However, like most hockey fans, Bob was attracted by Canada, so he moved to Toronto, and Nashville is left, once again, with no fans.
Fans in Detroit are often given Stanley Cups in giveaways, largely due to the immense surplus of the trophy.
The Criminals That Were
[
edit
]
1967 Expansion: FART. 1976 Expansion: FART. 1990-93 Expansion: FART. 1998-2001 Expansion: Wait for it, wait for it... FART.
There are 30 defunct teams that once played in the National Hockey League, but were too poor to bribe Bettman to stay in their city. Almost all of them were expansion teams.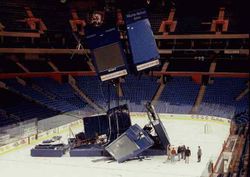 Alaska Seal-clubbers (Sarah Palin's financial nightmare. Yah, yoo betcha)
Australia Roos (No, not roos as in kangaroos; the other roos)
Atlanta Flames (The arena burned down)
Atlanta Budgies (Attempted to scare teams off by having a Budgie as a mascot. They also had one fan)
Berlin Hitlers (Divided into two, reunified, became the European Soviet Unions)
Buffablow Slugs (The arena literally collapsed on them)
California Rotten Seals (Team name was in honor of Garry Fatman Bettman)
Charleston Slave Owners (Was that in West Virginia?)
Charlotte Drag Queers (Formerly the Los Angeles Kings)
Colorado Coors Drunks (The baseball team name "Rockies" was taken)
Edmond Oklahomos (The Oklahoma team went west to Bakersfield as the "Okies")
Florida Fucktards (Long-time rivals to the Riyadh Retards)
Georgia G-strings (A women's hockey team that played in the G-spot)
Indianapolis Indians (Now called the "Native Americans"...them racists)
Jamaica Potheads (Played on water)
Kansas City Farmer's Daughters (Sarah Palin's retarded teenage daughter owned it)
Kazakhstan Borats (Ice hockey team very nice)
KKK black haters(Plays in Louisiana)
London Silly Nannies (Same organization as the British champion American football team)
Mexico City Immigrantos (Moved to San Diego)
Montreal Canadian's(They aren't really canadians)
Munich Bratwursts (Later became Bavaria Beer Chuggers)
New Delhi 7-11s (Was sponsored by Circle K)
Oklahoma OKs (Formerly the Tampa Bay Lightning; "Thunder" was already taken)
Portland Motherfuckers (Later renamed Portland Uncle Fuckers)
Quebec Queer Flags (National team Quebec loses to Canada)
Regina Vaginas (Whipped the Skat)
Riyadh Retards (They're renting an arena in Tulsa, Oklahoma)
Saskatchewan Skat (Fucked the Vaginas)
Utah Betchah (Sarah Palin's bitch, Todd, owned it)
Virginial Disease (Another failed women's hockey team)
Warsaw circumcised (Moved to Auschwitz in 1939)
"Winnipeg Jets" (Crashed in Arizona)
Yellowknife Yellow Knives (Their rink was located in town square, as it's that freezing).
Sillicon Valley 69ers (The smell of jizz and pussy was too much in the arena)
Looking to Expand
[
edit
]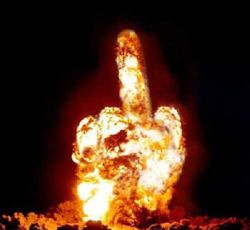 2009-2012 Expansion: HOLD IT. Then Fart slowly away.
Despite all of the failed expansion teams, the NHL is considering adding 10 more hockey teams. So, would you like to own a National Hockey League team?
All you need is $2 billion dollars and a wife, whom everyone is allowed to play with!
You must choose a color that the rest of the league will hate (not including the mandatory pink!), and you must choose a team name that is offensive to all religious groups.
City size does not matter, as long as you can afford the bill! Good luck!
However, the city must be located in a region that does not receive any ice or snow. Otherwise, the team will be fined $100 million for every inch of snow that falls.
Even attempting to place a team in Canada will make Gary Bettman cry. He will sue you for enough money to create another team in a warm-climate city where nobody has ever heard of hockey.
The only way to place a team in Canada is to first set it up in Atlanta. Then, after a few years of failure and obscurity, it can be moved to a Canadian city. At this point, it is optional whether to keep the current team name, or rename the team.
It's worth choosing a logo that people can make fun of, because you can have fun screwing a poor bastard out of as much money as possible to wear the fucking thing.
Potential Expansion Teams
[
edit
]
Here is a list of the hockey teams being considered.
Alabama Incest
Anaheim Birds (yes they do)
Antarctica Penguins
Arizona McCains
Arkansas Clintons
Aruba Van Der Sloots
Atlanta Faliers
British Rich Bitches
California Brass Walruses
Cape Breton Shithawks
China Blind bastards
WKRP in Cincinnati
Cleveland Failure (They have the Browns. Do I even need to elaborate more?)
Colorado Rocky and Bullwinkles
Dakota Indians (in the spirit of naming a team after two states, see Carolina)
Dallas Racist Republicans
Delaware Corporation
Dubai Oilers (Like if us Arabs didn't control enough)
Florida Wittman Wife Beaters (Started by the league's biggest fan, Kelly Gooscock)
Halifax Dreadhawks
Hartford Wieners
Hawaii Obamas
Houston We Have a Problem
Hollywood Dreamy Pig noses and pale boys (referring to Robert Pattinson and Taylor Lautner)
Idaho Potatomen
Indianapolis Basketballmen (favored by Gary Bettman)
Iowa Corn & Rice
Juneau Who?
Kansas Klans Knights
Kentucky Wildcats (a spinoff of the college basketball team, people in Kentucky can't get enough basketball)
Kentuckistan Fuckingpiecesofshit (When the Taliban take over Kentucky and KFC)
Las Vegas D-Ice
Las Vegas Shit I'm Broke
London Blokes
Los Angeles Illegal Immigrants
Mexico City Chihuahas
Michigan Mitten-Jobs
Milwaukee Talkies
Minnesota Northern Lights
Mississippi Hilbillies
Moose Jaw Moose Jaws
New Jersey Sopranos
New Orleans Hurricanes (like I said before, offensive)
New York Harlems (Everyone on the team is black...like that's gonna happen)
New York State New Yorkers(Why not steal the Phillies idea?)
Nova Scotia Crosbys
Nunavut None of your Bees Wax
Oakland Gamgsters (Another all-black team...bloody rivalry with the Harlems)
Oklahoma Hicks
Pennsylvania Dutch (Located in between Philly and Pittsburgh fan bases)
Pittsburgh Steeler-Watching Pierogie Eaters (obviously, renamed the Penguins)
Portland How the Hell Did Portland Get a Hockey Team-men
Quebec Nordic Aryans
Québec Nordic Séparatists
Quebec Nordic Tracks
Quebec Eric Lindros'es
Rain City Bitch Pigeons
Regina-Saskatoon Siamese Twins
Russian Reversals (In Soviet Russia, ice hockey plays YOU!)
Rochester Rainbows
Salt Lake City Mormons (And no Dancing!)
San Antonio Alamos
San Francisco Fairies
San Francisco Sausages
Saskatchewan Roughriders (with the CFL team spinning off as a hockey team, will Ryan Getzlaf's nerdy brother survive? Probably not!)
Scranton Mifflins (sponsored by local paper company Dunder Mifflin, head coach was Michael Scott, who constantly made "That's what she said" jokes during press confrences)
Seattle Cappuccino Drinkers
South Park Cows (starting center was Eric Cartman, an anti-semitic fat kid who ate Cheesy Poofs during the intermissions)
St. John's Seal Rapists
Texas Robbers
Tijuana Border Hoppers (you don't want to know what the intermission entertainment was, believe me)
Thunder Bay Hosers
Utah Mormons (proposed team by Kelly Gooscock, so he could beat multiple wives)
Vegas Hookers, wait nevermind, Vegas Golden Knig-They're getting sued for that how about the Vegas Knigh- NOPE. Copyright. Fuck it.
Virginia Tropical Storm
Winnipeg Jerks
Yellowknife Eskimos on the Rocks
Lebanon Elias's
Lisbon Sneaky Geraldinho's
Future of the NHL
[
edit
]
In recent years, Gary Bettman has shocked the hockey world by deciding to carry out all his expansion plans in North Korea and shamefully but successfully turn it into a crazed country, and shortly after was revered by many Koreans for his socialist approaches to the sport, and never came back stateside again. In exchange for Bettman's good riddance absence, former president and Commie extraordinaire Kim Jong-Il has decided to take over as NHL Commissioner as first Asian head of a North American sports league. Him being in the dark confines of his cubicle at the NHL headquarters was a result of a total of  32929211043838 fans petitioning him on Facebook in order to help them regain their genuine love of hockey. The only downside is, Jong-Il's favorite team, the To-roon-to Red Stars have ended up winning the Stanley Cup since he took up office on December 21, 2012. Whoever objected to this got a big ass whooping and a free trip to the minors.  
Since then, not only do the NHL teams have to play with each other, they also have to play with those rowdy Russians at the KHL, those douchebags in the NBA and those pansies from the UEFA. Portuguese male stripper Cristiano Ronaldo was the NHL's first signing from the UEFA league, as he got drafted by the Penguins 1st overall in 2020. Sidney Crosby, due to his incessant whining, got sent away to the Real Madrid Hockey Club shortly after upon Commish Jong-Il's request.  
The Superstars
[
edit
]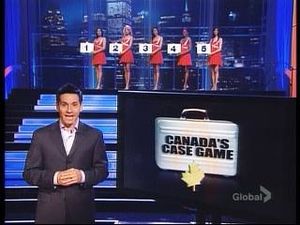 Rick Campanelli
[
edit
]
An unpopular VJ who was fired from MTV Canada
Signed to Toronto in 2005
Fired after his first game in which Toronto lost to Pittsburgh, 149-0
Holds the Toronto record for most career goals (3)
However, all 3 goals were scored on his own net
Is paid more than the entire LA Kings roster combined
Sean "Dickhead" Avery
[
edit
]
Pissed off the Dallas Stars (THE DALLAS FREAKING STARS!) so much that they sent him back to New York after 3 months
The kind of guy that, in high school, probably went around bragging to people that his mommy said he was cool
Needs a skate to the throat
And a slapshot to his tiny, microscopic little balls
Lap-danced on Martin Brodeur, only to piss him off too
Was once barely touched by Jaromir Jagr during a game, and dove like Jagr shoved his skate down Avery's throat (Video: [3])
Dream in life: Get married to Don Cherry
Don Cherry
[
edit
]

Was a loudmouth coach of the Boston Beers; he wasn't afraid to say what was on his mind
Is the reason why 99% of the Canadian population watches Hockey Night in Canada on CBC
Likes to yell
Thinks that Europeans are pansies for wearing protective visors
Revealed by scientists to have a skull filled with hot air and an enormous inner ear
He can hear all of his own mindless rambling thoughts
Enjoys pointing out each bit of every non-Canadian player's flaws
Has no problem calling European players gay, even though he is often seen in floral pattern suits (see right)
Dream in life: Deny Sean Avery's marriage proposal
he gets most of his suits made out of drapes
Tie Domi
[
edit
]
Second Smallest Player in the League at 4'1.5" and 376 pounds
Therefore, the phrase "Kill the Midget!", by NHL rules, is always chanted when he has the puck.
But he usually kills everyone in the crowd that chants "Kill the Midget".
In Democratic Canada, midget kills YOU!
Is somehow able to start fights with his wife and win, which is shocking when considering his size
Once dated a former failed Canadian politician. Stockwell day? Jack Layton? WHO WAS IT?
Is only known for being short and fighting with his sexuality, and for having sex with midgets
Participated in coked out brawls with World of Warcraft battleground buddy Bob Probert
On Chuck Norris' short list of fears
Brother's name is So
Only person to actually replace their brain with a pair of testicles
Is the only recent hockey player who is, in fact, a heterosexual
His gay lover, Chris Neil of Ottawa, disputes the previous claim
Wayne Gretzky
[
edit
]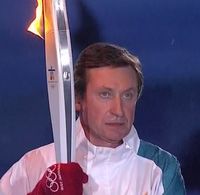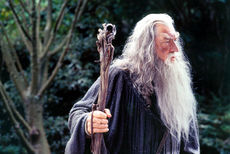 One of the league's greatest stars of all-time
Led the league in scoring for 15 of his 20 years in the NHL
Only Wilt Chamberlain of the NBA holds more scoring titles
Holds 60 penisis
Possibly gay
Yet has a wife
Good cover-story
Allegedly blew three refs and a peewee league coach before winning his last Art Ross Trophy
Morpheus believes he is "The One"
The reason why most Canadians named their kids Wayne
Allen Iverson
[
edit
]
Renowned for his work ethic in practice
Plays for both the NBA and NHL
Travels from one league to the other during intermission and fucks your mom on the ways.
Weights only 70 pounds
Only player to play forward using a goalie stick
Not really a big fan of practice but hoes
Plays for whatever team he feels like. Sorry, Detroit you are gay bitches.
Averages negative points per game, but is such a bitch that he is always on the 1st line.
Resides in Ethiopia during the off-season.
Owns a KFC
Owns a Social Security Card ( SS card )
NHL stands for new hoes limited
Olli "Bowser" Jokinen
[
edit
]
Hates Mario
Hates Luigi
Fucked peaches (the fruit, that is)
Smoked Toad (the fruit, that is)
Likes Oprah
Tomas Kaberle
[
edit
]
Best golfer in Maple Leafs history (and perhaps in NHL history)
Sucks in the playoffs
Somehow his name made its way to the Stanley Cup.
Mark Messier (The Messiah)
[
edit
]
Very Bald
Looks like Mr. Clean (just like Mats Sundin)
Total Butt-rapist
Dirty Player (Hit Linden when he was down)
Alexander "The Russian Robot" Ovechkin
[
edit
]
Got a lifetime contract with a salary equal to Bill Gates' lifetime earnings.
He lost his front teeth while trying to suck his own penis.
His favorite saying is "I only celebrate excessively because I love the game."
Childhood hero was Evgeni Malkin
Can do whatever woman he prefers, and all will consent.
If he falls while skating, it just proves that skates slow him down.
Learned to speak English so he could talk to hot American chicks.
Professional Choker (Ask The Montreal Canadiens choke dicks)
Wears the number 9 because that's the amount of girls he's done at once.
Only relatively good American hockey player since Brett Hull (who was only part American, anyway). However, Parise's father was a Canadian. This may explain it.
Was touched by a cab driver when he was young.
Doesn't like Jews very much
Spiderman
[
edit
]
A frequent rule-breaker with an interesting style of play
Preferred to wear skin-tight spandex
Holds record for most penalty minutes, mostly for attempting to molest and seduce fellow players (with limited success)
Famously participated in the longest unbroken fight in NHL history, lasting a total of 1 day, 8 hours, 44 minutes and 52 seconds, all over a mix up with skates in the changing room
Refused to accept he was gay
Thinks he plays hockey but really doesn't.
P.K. Subban
[
edit
]
Blackest player in the NHL
Scores PP hat tricks when not benched
The best penalty-killer in the NHL
Players on teams not named the Montreal Canadiens hate him more than they would even Crosby or Ovechkin due to his constant on-ice trolling
Has the biggest lips in the NHL
Believed to be the reason that all Canadiens players leave their wallet in the car during pratice.
The Hanson Brothers
[
edit
]
Watch Slapshot he youll know why.
There are incredibly dirty.
If you dont think they're good they will fucking own you.
Did NOT sing "Mmmbop" in 1997
Ryan Nugent-Hopkins
[
edit
]
one of the best young players, has tons of potential, but is too weak
Very weak
A Weak Player
Weak
Did I mention that he was weak?
Oh yeah, he's weak
The other 3 dudes from Edmonton
[
edit
]
These Are Taylor "FUCK IM ALWAYS INJURED" Hall, Jordan "I like to clutch Pensis" Eberle, And Russian Nigger Nail Yakupov
Taylor Hall MUST get injured once every 24.696969...69 Games
Jordan Eberle served in the Canadian army(lulwut?), When the Canadians was getting Masscared, Eberle showed his dick to the enemies, and won Canada's first ever Battle(Damn he's clutch)
Yeah I was just kidding
He's Clutch, get that.
Nail Yakupov was not supposed to be on the Edmonton(GOD WE SUCK) Oilers, Ryan Murray was supposed, But Yakupoc Managed to sleep with Tabellini more than Murray did.
Hall signed a 42M, 7 year contract with Edmonton, Suits him because hall will play about 42 in those 7 seasons
Oh yeah, all 3 of them are gone now. gg
Phil "Back-To-Back Champion" Kessel
[
edit
]
Does not have balls, they were removed by leafs Fans when Burke Traded Seguin and Hamiltion for him.
Gay
Pussy
Run out of Toronto by the media
2 Time Stanley Cup Champ, thanks Toronto!!!
Love Hot Dogs way too much
Dany "Fuckin' All-Star" Heatley
[
edit
]
We can't forget about his achievements:
50 in 07
01 in 03
Killed it on and off the ice
NHL 2004 Cover Athlete For a Few Days
Won the cup, the Calder Cup
Greatest Player of All-Time
And how the fuck did he play with one perfect eye?
The (In)Famous Owner of the Present: Gary Bettman
[
edit
]
Gary Bettman Sez
[
edit
]

Hello, basketba...I mean, hockey fans! It's me, your ever lovable commissioner, Gary Bettman! Now, I know a lot of you might be concerned about this "over-expansion" and the "dying markets" in the Southern USA. Nothing could be further from the truth! Why, if the league didn't expand, we'd still be stuck with five teams! And really, who wants a team called the Wanderers? Exactly. Weeding out the old franchises and relocating the slightly successful ones is part of hockey. Why, thanks to expansion, owners are richer than ever, and we can all gloat that we have a super fair salary cap. Now, who can argue with that? Jim Balisillie, that's who! As for the future, under my rule, the NHL will expand from 30 to 72 teams by 2015...and all of them will be winners! That's right: no team will have a losing record! How's that for good basketball! Wait, I mean hockey. Yeah.
As for these so-called dying markets, look at those teams down there. Why, the Tampa Bay Lightning and the Anaheim Ducks have both won Stanley Cups since I came to power. I AM A MEGALOMANIAC. Wait, that came out wrong. Oh well. The point is that all of the money is in the States. The Canadian dollar is worth what, two cents? So forget it, Hamilton. Winnipeg, see you later. Same to you, Quebec City. In fact, when Mexico becomes part of that good old US of A, we plan to move those dead franchises up north down there. Take the Toronto Maple Leafs and the Montreal Canadiens. They're so old they should be playing with canes, not sticks! Hahahahaha!!! Yes, when the time comes, both teams will move down to Mexico, where I shall christen them the Tijuana Illegal Aliens and the Mexico City Mexiciens. (Note the creativity in the odd spelling; it will be used to keep some relation to the team's previous name). We'll be the first North American sports league down there. GO NBA! I MEAN NHL!
"Is it not obvious that the Phoenix Coyotes had somebody show up at one of their games last season? They are obviously a very successful franchise, and moving them to a place like Hamilton would only let them sell out all of our games. And I will not allow the NHL to sell out."
"Last season we installed a 3-point line in hockey. Now, we are going to allow referees to call technical fouls. Next year, we will eliminate skating, hockey sticks and pucks. And we will install basketball hoops, change the playing surface to wood, and look to hire more black players. That'll make the game more entertaining!"
"So, you see, there's nothing to worry about. With me at the wheel, the NHL will only grow stronger and stronger. ALL POWER TO THE OWNERS!"
"As you can tell, my hero is "Dollar Bill" Wirtz, to whom I gave my first born daughter - my second born daughter went to Sean Avery, hence the term, "sloppy seconds"!"
"Never before in the history of hockey..." (Mentioned every year during the Stanley Cup presentation, whether history has been made or not)
Accomplishments
[
edit
]
Loves the NBA so much he calls the NHL the "NBA II."
Hired by the Taliban in 1990 to terrorize Canada.
Shaved his Middle-eastern beard in 1992 to eliminate suspicion of being connected to the Taliban.
Voted "Greatest North American League Destroyer" by the Taliban in 2002.
After hearing about what the Taliban did to America on 9/11/2001, he decided to go even further by eliminating NHL hockey from Canadians lives in 2005.
Fattest commissioner in the history of North American sports.
Managed the nearly impossible feat of getting ESPN so pissed off at the NHL, it's now only carried in the USA by a local cable access channel in Detroit (right after "Tool Time"), a low powered Spanish TV station in Los Angeles, MSNBC in San Jose, the MSG (Mono Sodium Glutamate) Channel in New York, and local television stations in Minneapolis, Boston, and Buffalo that are owned by Weird Al Yankovic (all games alternated with showings of "Hogan's Heroes", "Conan the Librarian", and "Jail or No Jail").
Killed off the World Hockey Association in the 1970s, the Soviet Union National Hockey team in the 1980s, and the International Hockey League in the 1990s: Why? They love that American money, so screw the Canadian dollar!
Is Jewish, though thats not an accomplishment.
See also
[
edit
]
External links
[
edit
]