User talk:Kip the Dip
From Uncyclopedia, the content-free encyclopedia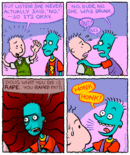 "Battle not with subhuman faglords, lest ye become a raw uncondensed pile of faggotry, and if you gaze into the FOUR buttholes of the Internet, the buttholes gaze also into you."
Congratulations
[
edit
]
On your first block. It was my mother, but still, well done. Leverage (talk) 15:56, 20 August 2014 (UTC)
Congrats
[
edit
]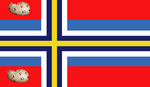 Scandinavian of the Month June 2014
-- IFYMB! Talk to me baby! 10:02, 2 September 2014 (UTC)
Y U Block Me
[
edit
]
Seriously wtf Revolutionary, Anti-Bensonist, and TYATU Boss Uncyclopedian Meganew (Chat) (Care for a peek at my work?) (SUCK IT, FROGGY!) 20:26, 8 September 2014 (UTC)

Are you down bro? :) --ShabiDOO 00:28, 2 October 2014 (UTC)
what the f was that fedora s hit
[
edit
]
were u serious about that --Roman Dog Bird (talk) 16:36, 16 October 2014 (UTC)
We're gonna watch Oculus without you if you don't show up in about five minutes. You puttz. ~ BB ~ (T)

~ Sun, Oct 19 '14 5:01 (UTC)
Hey Xam Kippy! I noticed that you already huffed and archived some pages that you Xamralco nominated on VFD earlier this afternoon. There is a rule on VFD that pages must be allowed 24 hours before judgement is passed, that's why we have the counters. I was once very strongly opposed to this rule but I now see that it serves an important purpose; not all users are active at all times. Giving a 24 hour grace period allows our less active and time-zone challenged users a chance to step in and attempt to save pages they love. -- Brigadier General Sir Zombiebaron 04:27, 20 October 2014 (UTC)
Thanks for the vote but most importantly the positive comment, it means a lot :)

Mattsnow 10:25, 31 October 2014 (UTC)
Re-feature queue
[
edit
]
If you want, you can go to Uncyclopedia:Re-feature queue/Nominate and pick one featured article that you wrote to be re-featured. You can also pick three features written by someone else to re-feature. --

Sir Xam Ralco the Mediocre 20:22, 17 November 2014 (UTC)
aaaaaaaakajdkhawkhdn
[
edit
]
Put the thing on the front page already. --The Defender of Light >Grand Warlock Danzathel Aetherwing Inventory 23:33, 2 December 2014 (UTC)
I can't think of a clever title
[
edit
]
can you help with my article about pebbles?
Hi Kip! Do you think it will be possible to advertise the upcoming Christmas contest on Uncyclopedia's reddit account? I think we need to get our readers participate and interact with experienced Uncyclopedians. Anton (talk) 18:00, 19 December 2014 (UTC)
Can you...
[
edit
]
Make my new UnNews not shit, and add an image? Pretty please? --The Defender of Light >Grand Warlock Danzathel Aetherwing Inventory 09:03, 8 January 2015 (UTC)
Actually...
[
edit
]
It's done now. Can you put it on the template thing? UnNews:Peaceful Islamic Protest Against Infidels Ends In Tragedy --The Defender of Light >Grand Warlock Danzathel Aetherwing Inventory 03:25, 9 January 2015 (UTC)
Lifting
[
edit
]
Why are you lifting an article by Codeine at the Spoon for the Fork? --


RomArtus*Imperator ITRA (Orate) ® 12:44, 28 June 2015 (UTC)
Undeniable truth
[
edit
]
BRONIES ARE GAY
BRONIES ARE GAY
BRONIES ARE GAY
BRONIES ARE GAY
BRONIES ARE GAY
BRONIES ARE GAY
BRONIES ARE GAY
BRONIES ARE GAY
BRONIES ARE GAY
BRONIES ARE GAY
BRONIES ARE GAY
BRONIES ARE GAY
BRONIES ARE GAY
BRONIES ARE GAY
BRONIES ARE GAY
BRONIES ARE GAY
BRONIES ARE GAY
BRONIES ARE GAY
BRONIES ARE GAY
BRONIES ARE GAY
BRONIES ARE GAY
BRONIES ARE GAY
BRONIES ARE GAY
BRONIES ARE GAY
BRONIES ARE GAY
BRONIES ARE GAY
BRONIES ARE GAY
BRONIES ARE GAY
BRONIES ARE GAY
BRONIES ARE GAY
BRONIES ARE GAY
BRONIES ARE GAY
BRONIES ARE GAY
BRONIES ARE GAY
BRONIES ARE GAY
BRONIES ARE GAY
BRONIES ARE GAY
BRONIES ARE GAY
BRONIES ARE GAY
BRONIES ARE GAY
BRONIES ARE GAY
BRONIES ARE GAY
BRONIES ARE GAY
BRONIES ARE GAY
BRONIES ARE GAY
BRONIES ARE GAY
BRONIES ARE GAY
BRONIES ARE GAY
BRONIES ARE GAY
BRONIES ARE GAY
BRONIES ARE GAY
BRONIES ARE GAY
BRONIES ARE GAY
BRONIES ARE GAY
BRONIES ARE GAY
BRONIES ARE GAY
BRONIES ARE GAY
BRONIES ARE GAY
BRONIES ARE GAY
BRONIES ARE GAY
BRONIES ARE GAY
BRONIES ARE GAY
BRONIES ARE GAY
BRONIES ARE GAY
BRONIES ARE GAY
BRONIES ARE GAY
BRONIES ARE GAY
BRONIES ARE GAY
BRONIES ARE GAY
BRONIES ARE GAY
BRONIES ARE GAY
BRONIES ARE GAY
BRONIES ARE GAY
BRONIES ARE GAY
BRONIES ARE GAY
BRONIES ARE GAY
BRONIES ARE GAY
BRONIES ARE GAY
BRONIES ARE GAY
BRONIES ARE GAY
BRONIES ARE GAY
BRONIES ARE GAY
BRONIES ARE GAY
BRONIES ARE GAY
BRONIES ARE GAY
BRONIES ARE GAY
BRONIES ARE GAY
BRONIES ARE GAY
BRONIES ARE GAY
BRONIES ARE GAY
--I like Littlest Pet Shop 03:03, 5 July 2015 (UTC)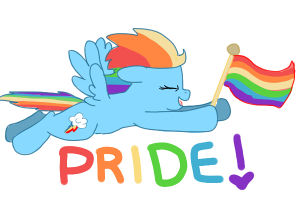 You know it, girl! -- Kippy Pie

Talk

Cupcakes

PARTY HARD

15:16, Jul. 5, 2015