User talk:Kip the Dip
From Uncyclopedia, the content-free encyclopedia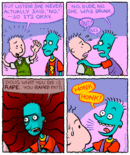 "Battle not with subhuman faglords, lest ye become a raw uncondensed pile of faggotry, and if you gaze into the FOUR buttholes of the Internet, the buttholes gaze also into you."
[edit]
BUTT POOP!!!! rolled down the stairs and fell onto a yukky doody
BUTT so why we did POOP!!!! with old-fashioned pilot and rolled down a down there. Cool game world the Tenth Doctor releases you stairs onto this stuff: and butts fell through the equivalent onto the gay a 'thank you yukky doody doody doody and therefore they -RAHB 07:47, 11 April 2013 (UTC)
[edit]
WEHN ARE YOU GOINF TO ACIVE NEXT????
Next yeard? Style 

Guide 18:20, 14 April 2013 (UTC)
[edit]
HELP ME WITH IRC
Kippy told me to post here, you can delete this after the crisis is averted kippy, : Tsundere, Yaoi, Computers, IRC, Uncyclowikia, Shotacon. --The Infinite Otaku Emperor Denza252 21:36, 21 April 2013 (UTC)
[edit]
Winner!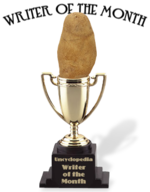 Writer of the Month April 2013  Sir Peasewhizz Biblio HOS Awards 19:50 5.01.13
-- Kip > Talk • Works ••








01:19, May. 2, 2013
[edit]
Original template
I know this irritates a few of you. Why don't you remove the instruction to add it from the UnNews template? Leverage (talk) 12:14, 11 May 2013 (UTC)
[edit]
MLP:AiBP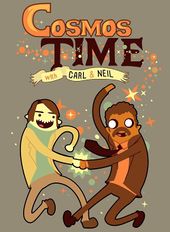 Your new astrophysics template, hahahahahahahahahaha. And I love how DeGrasse fades into the black template. I listened to a youtube of a long and very good talk by him just a couple of days ago. Aleister 16:03 13-5-'13
Of course - I'm impatient only at times. I know you'll do it, so don't worry. -- Style 

Guide 07:29, 14 May 2013 (UTC)
Thank you for taking an interest. Please join! Template:IPSignature
So what hapened? :D Cat the Colourful (Feed me!) Zzz

13:46, 21 May, 2013 (UTC)
[edit]
Building up repertoire for an article
User:Multiliteralist/noteses -- Style 

Guide 19:39, 28 May 2013 (UTC)
Thanks for the vote, though I suspect it won't make much difference now. Which reminds me, Multiliteralist told me that he hopes you can do more for nipple parade cancelled and all his other cool ideas. IFYMB! Talk to me baby! 22:01 29 May 2013
[edit]
Shhh...
I don't know if you've heard, but there's rumor that this "DungeonSiegeAddict510" or the real Denza252, has returned, under the previously named nick of DSA510. Keep a lookout for the guy, he's a feisty one! --The Slayer of Zaramoth DungeonSiegeAddict510 10:18, 4 June 2013 (UTC)
[edit]
Hypothosis
Say: I'd be a new writer/maintainer for the English version of the Uncyclopedia, and I'd want something to do. Where would I go, and how could you help me? FeyBart ☎ Mijn Puinhopen 05:55, 5 June 2013 (UTC)
[edit]
PANIC!!!!!!!!!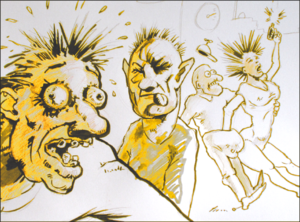 Style 

Guide 08:16, 7 June 2013 (UTC)
[edit] I'm on vacation you incomprehensible infernal wrestler of frosting on a crap cake!!
I'll soon be forced to break my perfectly planned buttsex sulking vacation if you keep writing articles like the recent UnNews one. Who put you to it? RAHB? Cat? Fuck all of you Thank you very much for not letting me bask in my own superiority in peace! Style 

Guide 04:52, 12 June 2013 (UTC)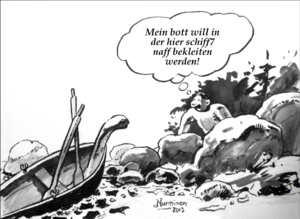 m
[edit]
Hey kip
Turns out we both have the same eye colour! Reverse velvet aqua marine. Its like we are cosmic twins. --ShabiDOO 00:36, 17 June 2013 (UTC)
[edit]
You should get some money because...
... this is what derpyy says about you when you're away: "Kippy's still a large out about a LITTLE BIT hard for ass butt fuck up TO lack of professions of him away from!" The exclamation mark is my addition; it does seem to require one. -- Style 

Guide 07:14, 24 June 2013 (UTC)
[edit]
The general welcome template
Dude, a older user like yourself should make your own welcome template. Hell, even I've made one... JUST DO SOMETHING! --The Shield of Azunai DSA510 Insight into the mind of an aspergian: 03:28, 6 July 2013 (UTC)
 ~ BB ~ (T)

~ Mon, Aug 19 '13 3:11 (UTC)
[edit]
Welcoming new users
No offence but I suspect you have just welcomed a bunch of spambots. That's the vast majority of what we get here. I would recommend only welcoming users with edits. ~

(talk) (contribs)Uncyclopedia is a community site that anyone can contribute to. Discover, share and add your knowledge! UncyclopediaUncyclopediaIllogicopediai:fr:LogimalpediePaudurapedyjaFrithchiclipeidUncapaediaAbsurdopediaScotypedia 19:58, 27 August 2013 (UTC)
[edit]
Hello!
Hi! Glad you read the constitution spoof. I reverted the Ron Paul template as it was kinda changing the mood of the article a bit, I hope you don't mind :)

Mattsnow 02:10, 28 August 2013 (UTC)
[edit]
Your holiday article.
Your article Pisher's Gelt is about to be deleted on the other version of Uncyclopedia it appears to be! Only one keep vote, and five delete votes were made on the nomination. Newman66 (talk) 15:43, 30 August 2013 (UTC)
Join #tropesnmore. --The Defender of Light >Grand Warlock Danzathel Aetherwing Inventory 19:31, 8 October 2013 (UTC)
[edit]
Pack your bags
The folks on the wikia site just traded SPIKE for you (well, the fork gets a draft choice and pick of the next litter), so pack your bags. They wanted you in time for Christmas. It was good having you here, you've done a fine job. Aleister Next Halloween in Jerusalem
fart
We need an article on this! -- A MagicSleigh Ride Hot Chocolate! 13:18, 23 December 2013 (UTC)
. . .
-- Kip > Talk • Works ••








13:52, Dec. 23, 2013
[edit]
Hi Kip
Hi! --ShabiDOO 08:37, 24 December 2013 (UTC)
[edit]
My Christmas gift to you
In case you haven't seen it yet:
Aleister 13:18 24-12=13
[edit]
If youse still awake...
...I'm still on IRC, you puttz. Also merry xxx-mas. ~ BB ~ (T)

~ Wed, Dec 25 '13 12:11 (UTC)
[edit]
Will you be my valentine?
— SG1 [citation needed] 02:01, 15 February 2014 (UTC)
Saying that something sucks tells me nothing. I cannot possibly improve the article or make it VFHable if my only info is a single vague adjective. --ShabiDOO 18:32, 19 February 2014 (UTC)
I've seen you removing that from stuff and replacing it with the category - do you think the template should be got rid of entirely, or...? ~

(talk) (contribs) 22:45, 1 Mar 2014Uncyclopedia is a community site that anyone can contribute to. Discover, share and add your knowledge! UncyclopediaUncyclopediaIllogicopediai:fr:LogimalpediePaudurapedyjaFrithchiclipeidUncapaediaAbsurdopediaScotypedia
[edit]
Billions and Billions
I did watch Cosmos, and liked it. How about you, did you enjoy the "new" edition? Learned some things I've never known, like objects in the oort cloud are separated by a distance equal to the space between Earth and Saturn, and upped my appreciation of Bruno (who I must now study more about, Cosmos made it sound like he was tripping all the time even as the catholics burned him up), and the effects were very good. I liked Dyson's story at the end, of his 17 year old self spending the day with Carl Sagan ("Eric, have you ever seen a grown man naked?"). Sagan, of course, was a proponent of weed, and used it to write many of his books (Robert Anton Wilson used to write a book straight, then edit it while on grass, then edit it straight again, then on grass) (but I'm not advocating its use if you are under 21, very serious there, not for the youngsters whose brains haven't fully developed yet, as mine hasn't even though it keeps trying) so there was probably some in the house when Dyson was visiting Carl. Although I'm not a ufo guy I did spend some time yesterday on one of those "ask me anything" threads where Stanton Friedman took questions, and actually learned stuff about what he thought were the best evidence. He'll be back today (two-day events are how that game is played on ats), and hopefully Jim Oberg and him will tussle again (they seemed to agree to have a two-person debate at some point soon). But yes, Cosmos is one I'll keep watching, just to see if the catholics storm the studio and burn up Eric DeGrasse (hmmmm) Tyson. Al 12:50 11-4-14
Enjoy the new episode. On Monday there will be a "major" announcement which you may enjoy: http://www.dailymail.co.uk/sciencetech/article-2581441/Have-message-dawn-time-major-discovery-reveal-scientists-got-glimpse-universe-born.html although it looks like a confirmation of the big bang it may just be a big poof. Bill looks good on your user page, but complains about dizziness. Aleister 23:14 billions of years after the big bang
You should totally be on IRC right now. We found a belly dancer and she knows a guy who can score us some peyote buttons. Also RAHB's going off about Zappa. Dude. WAKE UP. ~ BB ~ (T)

~ Wed, Apr 9 '14 5:08 (UTC)
--The Defender of Light >Grand Warlock Danzathel Aetherwing Inventory 03:04, 11 April 2014 (UTC)