User talk:מה שתגיד
Jump to navigation
Jump to search
Welcome
[
edit
]
Let me be one of the first users to welcome you to uncyclopedia. I noticed you've created an article on the 7 nation army. Let me know if you'd like any help in editing it or suggestions. Also...we are having a writing competition starting on Sunday. Would you be interested in participating? DERP DE DERPITY DERP DERP ShabiDOO 13:32, 18 February 2021 (UTC)
Thank you very much, Shabidoo! If you have any ideas for the article I will be grateful for that! מה שתגיד (talk) 13:35, 18 February 2021 (UTC)

Hi. First I think there are so many absurd elements that it is hard to follow. I'd suggest you limit your absurdity. Often the more accurate everything else is, the funnier it is. So you could have either Bill gates creating an army OR an army of frogmen. I think having both creates too much randomness. If most of it is closer to reality, when you include something absurd or ridiculous it is even funnier. It also doesn't hurt to explain why things are happening. You don't have to explicitly state it but somehow give us the information. Why is gates doing this? Why are there frogmen. Saying something like:
Gengis Khan went to the moon and created an army of squirrels
Is mildly amusing.
Gengis Khan was so tired of the same old pillaging and raping that he decided to try the moon. After finding the secret to eternal life, he bided his time until he could get the technology to attack the moon people. After experimenting with genetic research he realised that he could modify a special squirrel gene that would allow them to breathe on the moon and survive the freezing temperatures. After creating his squirrel army and rockets that could accomodate them, he went to the moon. He was slightly dissapointed when he realised nobody lived on the moon and there was nothing to conquor.
Is more amusing.
Here I'm explaining why all this absurdity is happening rather than just randomly putting together silly things. It is still absurd but at least there is a remotely plausible explanation (even if it is impossible). ShabiDOO 15:32, 18 February 2021 (UTC)
Thanks' again, Shabidoo, maybe I will participate in the competition, how knows. שלום עליכם * סיבה למסיבה * אין לכם מושג מה כתוב פה, הא? 11:14, 19 February 2021 (UTC)

Okay cool. It starts on Sunday so if you want to participate sign up on the forum I linked just above and email me a proposed topic (someone else will write based on that topic) by Sunday. Thaaaaaaaaaaaaaaaaaaaaaaaaaaaaaaanks ShabiDOO 13:39, 19 February 2021 (UTC)

Hey whatever, its great that you've signed up for the competition. When you have a chance (and before Sunday) could you please email me a topic for an article (it can be literally anything). Send it to happymonkeycompetition@gmail.com If you don't want to reveal your email you can easily create an extra account via gmail for example (don't worry I won't stalk you online). Please remember to do it as we need to distribute topics for the competition. Chaaaaaaars ShabiDOO 23:25, 19 February 2021 (UTC)

I sent you the topic on your personal email yesterday. Do I need to send it again to this email? שלום עליכם * סיבה למסיבה * אין לכם מושג מה כתוב פה, הא? 08:34, 20 February 2021 (UTC)

Hey no it's okay. I just saw the email. Thanks for submitting the topic. I'll message you here on your talk page just before the competition begins with your assigned topic (they will all be randomly distributed). Chaaaaaars ShabiDOO 13:29, 20 February 2021 (UTC)

Hey Shabidoo, I don't know what time is it wherever you are, but here in israel 21/2 is going to be end in a few houres.... are ther allready topics for the compatition? שלום עליכם * סיבה למסיבה * אין לכם מושג מה כתוב פה, הא? 20:45, 21 February 2021 (UTC)
Happy Monkey Competition Topic
[
edit
]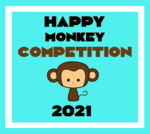 Hey. Ready to dig deep into your creative juices? Your topic for the Happy Monkey Competition is:
 Nail Clippers.
Please write an article on this topic in your userspace/sandbox (if you don't know how to do so just reply here and I'll help you set it up). You have one week starting right now to complete an article. It can be anything (you can write a standard article, something off the wall, a news piece, an unbook...whatever you like). Remember that you are being judged quite strictly and equally in points by three categories: Originality, creativity (with the topic) and humour. Being original is as important as being funny (you can reference other works if you like...just do it in an original way). So go outside of your comfort box, be bold and write something you've never written before. Most importantly have fun. Happy monkey wishes you luck and pisses all over your face. ShabiDOO 21:18, 21 February 2021 (UTC)
Hi, sorry but this is the topic I sent Template:Laugh. Did I misunderstand the rules of the competition? שלום עליכם * סיבה למסיבה * אין לכם מושג מה כתוב פה, הא? 21:28, 21 February 2021 (UTC)

no sorry again never mind. שלום עליכם * סיבה למסיבה * אין לכם מושג מה כתוב פה, הא? 21:29, 21 February 2021 (UTC)

You sent The Falkland Islands. Your topic is Nail Clippers. ShabiDOO 21:31, 21 February 2021 (UTC)

Hey there. You still have until Sunday to write. Hope you can finish an article :) ShabiDOO 00:37, 25 February 2021 (UTC)

Trying... I have opend a draft here, but I'm afraid that Nail Clippers isn't a very attractive topic... I will do the best I can :) Thank's for the supporting! שלום עליכם * סיבה למסיבה * אין לכם מושג מה כתוב פה, הא? 10:02, 25 February 2021 (UTC)
Welcome
[
edit
]
Hey Mashtagid, welcome and good luck :-) ~ Kakun · talk 12:43, 22 February 2021 (UTC)
קקון? Ashcara! תודה XD. שלום עליכם * סיבה למסיבה * אין לכם מושג מה כתוב פה, הא? 14:42, 22 February 2021 (UTC)
The Happy Monkey Competition is ending soon
[
edit
]
Hi מה_שתגיד!
The Happy Monkey Competition 2021 ends in less than 22 hours! Please make sure that you article is sufficiently good in quality by the time this time limit elapses, since your article will be judged, regardless of quality, at the aforementioned time.
Remember that you will be judged on:
Originality
Humour
Creativity, with the topic
Good luck! May Sophia be with you, Charlie the bot (talk) 02:08, 28 February 2021 (UTC)
Hi, yea, probably I won't finish the article in time because I have no time to focus on that. But I'll publish it as a regular article in the future. Sorry, שלום עליכם * סיבה למסיבה * אין לכם מושג מה כתוב פה, הא? 09:12, 28 February 2021 (UTC)
Your VFP
[
edit
]
I sort of get the joke, and I have found a place to use it here, and I recommend you add it to Ambulance, but remember VFP is only for the best of the best and it still may get stuck. However, good job creating the image, and it may be feature worthy if you improve it.--Gale5050 aka Andrew5 let's talk! See me on WP! Do not click before August 20:41, 1 March 2021 (UTC)
Thank's Gale5050! I'm glad to hear you liked the picture. Actually I've created this photo just for fun, not for some spesific article, but when I saw that there is a VFP in this Uncy I was like "yea, let's put it here and see what will happen!". Becouse, in my Hebrew איןציקלופדיה I'm the one who initiated the recommended photos and there are no votes. Whoever wants to put a picture in the main page just do it whithout asking and if it's not good/really bad I omit it (even though the website is pretty dead and no one uploads pictures). שלום עליכם * סיבה למסיבה * אין לכם מושג מה כתוב פה, הא? 14:22, 5 March 2021 (UTC)

Yeah, that's reasonable. --Gale5050 aka Andrew5 let's talk! See me on WP! Do not click before August 16:32, 5 March 2021 (UTC)
HMC 2021 Results
[
edit
]
Hey מה שתגיד. First thanks for participating in the Happy Monkey 2021 Competition. Was a lot of fun this year.
You article Nail Clippers scored 77/120 points.
You can see the full scores and feed back for your article here.
Full competition scores and results are here.
Consider telling the winners how shitty their articles were and how you totally should have won!
Thanks again and happy monkey lovingly farts all over your article. ShabiDOO 10:51, 7 March 2021 (UTC)
Thank's a lot Shabidoo! And no, English is not my native language, that's why I have those spelling mistakes from time to time. Hope it's fine (: מהשתגיד • סיבה למסיבה • 🙂 15:33, 7 March 2021 (UTC)
Happy Monkey Competition articles
[
edit
]
Hi מה_שתגיד! I just wanted to remind you all that you may now freely move the articles you have written for the Happy Monkey Competition '21 into mainspace, and subsequenty, say, throw 'em into VFH or something. Everything's now in your control!
Congratulations to Scofield, Cat and Hipponias for scoring the most points this year! The articles this year were of very high quality; I sure do hope that you can replicate such impressive performance once Poo Lit Surprise comes along! Honorable mention goes to WohMi, who managed to score the most points per word used: 5.8 points per word!
Have a great day, and may Sophia bless you! Charlie the bot (talk) 00:49, 8 March 2021 (UTC)
Poo Lit Surprise is back!
[
edit
]
The 15th Poo Lit Surprise contest is here! This multifaceted competition, with four distinct and open categories, is open between June 1st and June 21st. Five $10 prizes, as well as a bonus $5 prize, are up in the air! Here are the open categories this year:
Best Mainspace Article - for articles in the traditional sense.
Best Alternate Namespace Article - for stuff like UnNews or even UnTunes!
Best File - replacing Best Potatochop, all self-made files are allowed here (with a few exceptions)!
Best Rewrite - for the best already-existing articles rewritten from scratch.
Best Template - A brand new category this year: the best template wins!
To register, please consult Uncyclopedia:Poo Lit Surprise, add your name to the table in the category you wish to join, and link your entry once you are ready. Everyone is welcome, regardless of seniority!
Judges may enlist at User:Cassie/PLS/Scoring. Judges may not participate in the category or categories they enlist in, but are free to participate in other categories!
Hey...nice to see you competing again. Just so you know...the entries for this writing competition have to be original. So unfortunately you cannot use the nail clippers article for this. Sorry! But you can start a new one (anything you like). I hope you do! ShabiDOO 07:14, 2 June 2021 (UTC)

Ah OK I didn't know that I'm not allow to use nail clippers, that's suck. Enyways I'll try to think about another subject for an article. Nice to see (or read ectually) you to Shabidoo! I have complitlly forgot about Uncyclopedia's existens as a result of my appointment to the position of system operator in the hebrew one (which is analogous to the Administrators in here), and I was bisy at take care of my hebrew Uncy (Not that it requires much work; There is something like ten edits a day at most but I also have a life of my own so I spent most of my computer time on the Hebrew site and did not get to enter here). I'll try to find something to wright about. By the way, what do you say about my map I puted on the compatition? מהשתגיד • סיבה למסיבה • 🙂 11:30, 2 June 2021 (UTC)
Hey there! This message is to let you know that you may not submit articles created before May 31st 2021 for the Poo Lit Surprise competition. Please start with a new article instead!  Cassandra  (talk) 12:29, 2 June 2021 (UTC)
Poo LIt Surprise due date coming up
[
edit
]
Hey all! You have three (3) more days to submit something to the Poo Lit Surprise contest if you wish to do so.
Good luck with your creations!  Cassandra  (talk) 23:29, 18 June 2021 (UTC)