Unquotable:Quotes on Wheels
Jump to navigation
Jump to search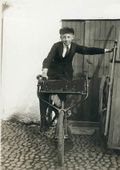 YOU CANNOT STOP ME!!!! HA HA HA!!!! Welcome on Wheels to Unquotable ON WHEELS, a free online compendium ON WHEELS of nonsense ON WHEELS from people ON WHEELS who love you ON WHEELS beyond your wildest imaginings ON WHEELS, creative works ON WHEELS in every language ON WHEELS except for non-English ones ON WHEELS, including sources ON WHEELS (which don't exist), translations ON WHEELS of non-human growling and barking noises ON WHEELS, and handy links ON WHEELS to Uncyclopedia ON WHEELS for further disinformation ON WHEELS by Willy on Wheels. The only English version of Unquotable ON WHEELS has, uh, several pages so far ON WHEELS, with numerous quotations and quite a few insults to your intelligence ON WHEELS, too! Please visit the page for the helpless ON ROTATING DISKS or experiment in the Litterbox ON COCONUTS to learn how you can edit any WHEEL, right here, right now, despite your well-established mental imbalances ON WHEELS. Or, just go to the Log in ON WHEELS page to create a user page and forget all of this ever happened. ON WHEELS.
Random Quote ON WHEELS
It isn't just quotes that are random; it's society, it's civilization, it's humanity. It's life itself.
So don't lecture to me about whether or not I'm justified in robbing your liquor store.
The guy who's robbing your liquor store
Note ON WHEELS: We are currently in the process of developing a new policy for selecting the "Random Quote ON WHEELS" using black magic on wheels. Since all randomly-selected quotes are instantaneously deleted by our patented Automatic Kwote-Killer Bot ON WHEELS as soon as you read them ON WHEELS, there is no archive ON WHEELS. Be further confused on wheels...