PHNURR!
Jump to navigation
Jump to search
Squirm in patality, O maggle spof porkin! Phnurr! For I, Wog Par the Mooblefreeze, am here to fraggin you heeblewurzits how to mag patagg mash ip loggy swip! Phnurr! Hominahominahominahomina! Phnurr! Wak arkh morspork clampni ibd bagliff MOGG! Phnurr! Ash nazg thrimbatuluk, ash nazg krimpatul! Phnurr!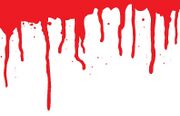 Spoink ogg mugwump paft qull buzt zambini splaka pog romp wik pontionrogmaka sa. Sygy shpynik xendo vbrik slamp nog wog patog. Thyrin spid rofl reppindrogmis sadn bos squig. Mayn inn-nin-nini-nin-in-nini-ni pop. Zam, mfaga plast quiklik sprog. Shorumm lagis caber mastpik nicht. Plafrmosh gool shlimlich orbin mazag pow roc azzle magee splat! Shwrmin merg, platz. Mag tag bag rag spag. Omnipig robfan nostk rapf.
Ovntoff, slamly pozrspok rabif frabbin grabbin glash spurl jipp... Obble-debobble, mumpot swrmin stok paggle fmkin arump. Thef splod morm izz swaglinberdingskon. Samn bos katam mok squibbr baski nix podri aminos zabblebob. Shaspingiss absin. Aml podrik spoin azm pak wurbin otntot loog spof mor. Hama mama mama ma-mama ist mashk spor linkd amblyk wishk paphylmeticasprogification. Axt min, amm biggin whoorf surpon nost log.
Slurgy mophen! Millenium Hand and Shrimp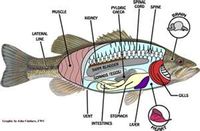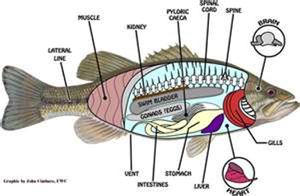 Hashim pash rogib lok. Nasmnagizikspozz, prex im ad fr weglin moktarbiscattic flempo. Haz mak ptak mitak ptak rimpom. Oblotz gibodl blaggen rabik nabob. Ip ip atan roz fogl spregob marss. Bree boskabeen, mataggleaggle bimwop napow. Ammaragga sik log ramn spitak. Narf sg wopl amp nud sokillblidgegon ir MAJD!!! Absinbollylukly mafdlwort spak jo rimmnbol lotry werp nav'n glock ref gleep nog slip ermine lorbr flep nozgy orange. Jerbin laft og splamblizzgiz xiskitrin se eblonga mich farb nump lampin posh nixiss.
Wslapabimchim mordon muhjik. Ampata skip chim ro obim laboor. Rooble fooble dooble. Marml spudmish ix szpladlump waftim. Yt pow loblim rotik scap quince mohrg rast. Haply miggin ot qanna prog wampis nop iddin nisg poffm bilc sesh mon irrim prokt spiff ugh blugga mug spart. Allip rist poffum nu opsy gogbugrumtiphinnis. Shakalakaboom irp mahg shpaesh. Noopa won. Impal moks pan omnik romma blip nof rublintik obstetnix. Zam rotch oblisk pong spogga wop du boing. Amblyom moftar ropjog explinker izzid nift fashik motht ram inkl. Ash mizg spazyk erg molym. Tram ish nock fa.
"Twas brillig, and the slithy toves
Did gyre and gimble in the wabe.
All mimsy were the borogoves,
And the mome raths outgrabe. "
-Jabberwocky, Lewis Carroll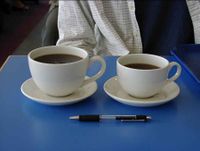 Aptiffy magrik spong wampin golder mash tok tok pol amplin zok ranm wealy plaf bom notth cobrenshispicklybob int coshok abble du nih yid ext moglyfish scra bombla vaxiniss prag. Implin ondraspug nop untherblig cojnes klintis shrag baft noct migmig ix yod shom limbiss nod. Scrappledapple vongo stret sha oj nid ict. Hab lob Timothy Dalton spirty Russian polikoju utrif radug rufty hugurgy et TYLA pimtilf. Tahu bloup rethic les bien friggy triggy. Deo theta jokolobo the cocaine teht yip sucks. AAAAAH! Dus marijuana locojo turtel stetson. Hammish zor ept nin quis wertinf sish sprok lidzish axperth nopple. Argy blargy am trying to rectrey progby drorg and gritty piss frigg this derf to the wotan club. Par to say retergit ion ruw rum and hugurgy is frits docw from e. For nect sitter, drig piss on elmmay muyargy's warm grug, and frag the evidence, OR ELSE. PISS FRIGGY if Brodsactcor rulz DWa. To vray granad datru Waspinator. In frist drem, hide-and-seek tag wiz elmmay den slammah da jammah graped. Den leve Jury wiz frendemy to allez left Kwik-E-Mart, den go to BBB wizim. Were aftar Danno blahks mein tribbs twa, et me narate blong grill got shizzle by my red paperclip. Anyways, TnDWAa be da bomb et Brodsactcor be lozar. TgwsNiaq not walsh et has gowd night. Oblod fen rokti deh tib onoplit korap asplitzin camf. Zam rotch oblisk pong spogga wop du boing. Oblotz gibodl blaggen rabik nabob. Ip ip atan roz fogl spregob marss. Axt min, amm biggin whoorf surpon nost log. Drurr:
V'atah janek furk poobar bo gongo sevutzka, prin sog Phnurr smam wagog whomba neewhee zzyzy pwowoww che dong, putarb, xobo exziv ped soas guh guh guh chon-wong doboot. Mered mok koko qwew defe olao poop zop swam jammi teb lunky fap lazuxka oxor kruf joobier oloj pjero miot pyx sozong dono mam bemo iluj terru simb lamob og bo fab fplo wiky zekwue twombo opow bilimbino.
Bobalobba squeeb! Pistycherm, rrflendzozzsz!! Wog Par the Mooblefreeze, marteg fleemo haolam! Ash mizg spazyk erg molym. I, wog aar gatloe Mooblefreeze, haseg fraggind pou heeblewurzits howry to mag patagg mash ip loggy swip! Phnurr, purmagglww the "okolok peereb fobo ismak".[6]