Uncyclopedia:Anniversaries/November 19
Jump to navigation
Jump to search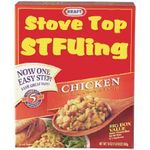 November 19: Buy the Turkey Stuffing Day
2500 BC - Pharaoh Whahuti invents the phrase 'thank you' and requests the phrase to be planted on every garbage can.
461 - St. Hilarius becomes Pope. Ironically, his pontificate turns out to be only mildly amusing.
1605 - Puritans get food from Native Americans, then drive them away and take their land in traditional American fashion.
1716 - Sir Isaac Newton coins the phrase 'Thanks a lot!'. Unfortunately, it gets no recognition among trash men. Seconds later, he coins the phrase 'What a prick."
1942 - Stalingrad: Soviet Union forces under General Zhukov launch the Operation Uranus counterattacks, turning the tide of the battle in the USSR's favor. Stalin radios for information and asks him, "How's Uranus doing?"