Kitten-related human fatalities
Jump to navigation
Jump to search
Kitten-related human fatalities occur whenever a Human being is slain via brutal dismemberment of the fingers or in serious cases, decapitation, by a kitten. However, internal bleeding is the most common cause due to a widely popular replacement to common street drugs, known as kitten huffing. Although many kitten-related human fatalities are caused by violent slaughter at the paws of a kitten, the mass majority of incidents are caused primarily through kitten huffing.
Recorded incidents
[
edit
]
Deadliness Index
[
edit
]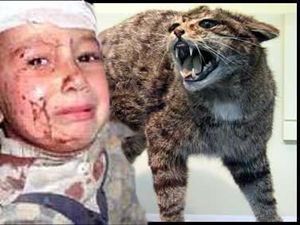 Surprisingly, kittens are the deadliest animal based on the DI, or Deadliness Index. The DI is calculated as follows:
Multiply average number of teeth by 7.
Substitute product for X.
Solve: 3x+2/pi
Throw answer out the window and rank based on pure scariness.
Thus, the rankings are as follows:
Kittens. Oh yes. Be very, very afraid.
Manatees. Blubbery assassins of the deep.
Plankton. Locals refer to them as "microscopic bearers of doom".
O'Possums. They're deadly only after the Dublin Drunken Popes lose, so they kill quite often.
Goats. Only on Wednesdays. DAMN YOU Mr. Possum!!
Kitten safety precautions
[
edit
]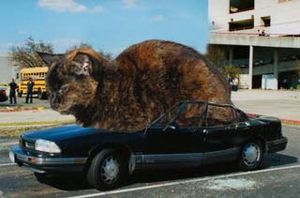 The best defense against kittens is abstinence. Be smart! Your safest bet is to avoid risky activities like participating in unprotected Kitten hurling battles or sharing kittens while huffing.
Experts say if you absolutely must be around kittens the following safety precautions are absolutely necessary.
Wear goggles. Kittens can have claws up to 10 centimeters long, capable of removing a human eye from the skull
Wear flame-retardant clothing. Most common kitten species have body temperatures exceeding 396°C, capable of instantaneous ignition of non-flame-retardant clothing.
Carry a tangerine. The smell of tangerines is invisible to kittens, and a popular tool used to mask the smell of fear.
See also
[
edit
]
Lifetime Achievement
This article has received a lifetime achievement award for the longest time spent on
VFH
. The joke got old and then fresh again while it was up there. It's like... retro now.