User talk:Sliferjam
Jump to navigation
Jump to search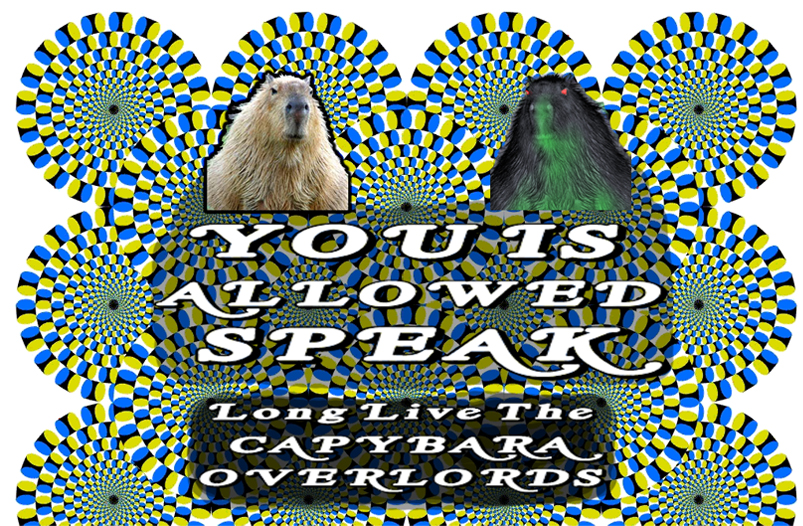 Welcome to my talkpage. New stuff at the <font-size:125%>TOP! Boy, am I the eccentric one!

Join The CMC! Make Your Inner Cow Happy!
Moo, Sliferjam!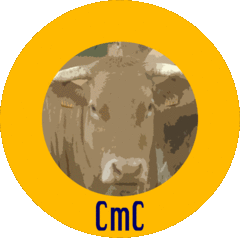 What is it about cows that gets us all hot and bothered? Where do cows come from? What are cows?

These are the questions that drive the Cow Moo Cult and its brethren, who are very, VERY interested in cows and cow by-products.

The CMC is devoted not only to cows, but to helping Uncyclopedia through general acts of goodness and through motivating people with cow-treats and the like.

So, Sliferjam, why not join the CMC? It's free (unless you count virginity as money) and it's fun (and it's full of clichés)! You'll get a pretty template for your userpage and a nice title for your signature! What could be better? Sign Up Now!
Double moos from your cowy friend,
Tayor!
Sliffy, How do i become part of the Unorder? I would like to join that and also move up in the ranks and perhaps get some fake award knock-offs. ~ Mgr.ReadMeSoon!? 23:49, 12 August 2008 (UTC)

Hey Slif! The Cows want you, the cows need you. Won't you appease them? The HRH MuCal. Tayor

MUN (Praise!) (CMC!) 16:05, 29 May 2008 (UTC)
Also...
[
edit
]
hey! I haven't talked to you in forever! woo! speak at me! The HRH MuCal. Tayor

MUN (Praise!) (CMC!) 16:05, 29 May 2008 (UTC)
An original work of art would suffice. Where the fark have you been?






Working my balls off, I've been.

I'm finishing the artwork, but I will need somewhere to send it! contact me later over e-mail.
sliferjam@gmail.com : my junk e-mail account with over 3,000 emails and 25,000 spams a day!
so sayeth Sliferjam ~ Talk * Sock * Jam * Gallery * Fearless Fosdick?

16:26, 22 November 2007 (UTC)
Are you back? Please say it's so!-Sir Ljlego, GUN VFH FIYC WotM SG WHotM PWotM AotM EGAEDM ANotM + (Talk) 21:46, 18 November 2007 (UTC)
I am back... For now, anyways. I won't be on IRC anytime soon, though, due in part to problems best left alone. I am shaking a pointy stick at it so it goes away.
Any conversing or commissioning of photoshops should have to be requested on my NEW TALK PAGE! I am working on an AWESOME article I may need help proof-reading and editing, so I may contact you to do my bidding in the near hereafter. so sayeth Sliferjam ~ Talk * Sock * Jam * Gallery * Fearless Fosdick? 00:58, 20 November 2007 (UTC)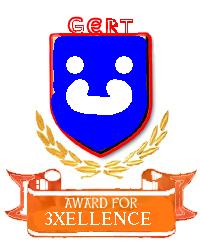 Gert5 Award for 3xellence - ÖK7OB3R 2007
UnOrder Awards
[
edit
]
Dear <insert name here>, the monthly awards for the Unorder of Uncyclopedia are now open nomination and voting. You can nominate your fellow UnOrder Members for Weiner of the Month (UnOrder Writer of the Month), b00b of the Month (UnOrder n00b of the Month), and Recyclopedian of the Month (UnOrder Uncyclopedian of the Month). Thank you and have a nice day! ~ Readmesoon
Dude, I know you are here! Talk to me!~ Readmesoon
UnOrder
[
edit
]
Slfierjam, I'd like you to ammend your Unorder to make it more distinct from the Oder of Uncyclopedia. Editors here work hard towards achieving recognition through the various awards, and the UnOrder is nearly identical and has no, as far as I can see, any purpose except for granting titles to users, which look identical to the one people put a lot of effort to get. Thanks. ~

12:56, 23 August 2008 (UTC)
Actually the awards seem to be in RMS's userspace and the thing seems to be under the control of RMS, it was just Sliferjam's idea from a while ago. See here... and here... --Sir DJ ~ Irreverent 13:40, 23 August 2008 (UTC)

Hey, mordillo, I see no problem with you ammending it around. I just took it as it was. Go ahead and do whatever you want.~ Readmesoon

PieSoup 02:33, 23 September 2008 (UTC)
Award from UN:REQ
[
edit
]
MadMax 07:33, 31 July 2009 (UTC)
You has a feature!
[
edit
]
The Jesus Laws passed VFH today, so I went ahead and added the award to your userpage. Assuming you have no objections, I'm going to take half credit on this one because I put a lot of work into touching the page up and making it presentable. You're still the author, though, so it's more like 60/40 credit. Anyway, congrats! --Andorin Kato 21:01, December 1, 2009 (UTC)
Sliferjam, Mah Boi!
[
edit
]
Since you've been not existing for a long time, I'm going to be removing you off the adopters list, in an effort to make it easier for noobs to find an adopter who's active. Feel free to add yourself back if you become more active at any time in the future. Cheers. -RAHB 05:44, September 18, 2010 (UTC)