David
Jump to navigation
Jump to search
David, King of Israel was the greatest ginger in history of mankind. During his life, David had to deal with different types of thugs and gingers, who harassed him for either being a thug or a ginger. Founder of the glorious House of David dynasty, David has become one of the world's most famous kings, poets and gay icons, but his bad ginger-thug reputation kept haunting him throughout his entire life.
Biography
[
edit
]
David and Goliath
[
edit
]
David was just a kid playing with his slingshot when he first met his very first thug, Goliath. Goliath was the highest commander of the Palestinian army, and David decided to be the only Jew standing up to him. David finally killed Goliath using his slingshot - against the advice of Saul, the King of Israel at the time.
David and Saul
[
edit
]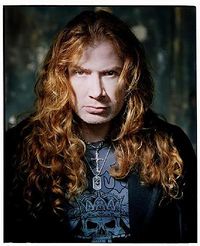 Saul envied David's popularity and even though David married his daughter Michal and became his son's Jonathan BFF, Saul finally snapped and started hunting David down, trying to kill him. Saul and David finally ended up in the same cave and when David spared Saul's life, Saul admitted he was wrong and understood that David was meant to be the King.
Naval, who's name means "villain" in Hebrew, was the owner of flocks of sheep. David, who became a kind of thug himself at that point, asked protection money from Naval, who answered David with disrespect. David meant to kill Naval for this but changed his mind to the request of Naval's wife, Abigail. Naval finally died from a stroke and David totally married Abigail himself.
Uriah and David
[
edit
]
Uriah was a soldier fighting in the service of David, when David saw Uriah's wife, Bathsheba, bathing on the roof outside his window. David got Bathsheba pregnant and, trying to hide it, granted Uriah a vacation in order to be with his wife. Uriah refused to leave his soldier friends and was finally killed in battle. David married Bathsheba and has become a total gangster at this point.
David's Michelangelo
[
edit
]
Michelangelo, the ginger Teenage Mutant Ninja Turtle, was created by David in order to fight his reputation as a thug. Until the original Teenage Mutant Ninja Turtles movie, all the turtles had red bandannas. Being a Jewish King and famed gay icon, David used his Hollywood connections to make Michelangelo a lovable cinematic version of himself, by changing his bandanna color to orange. This didn't help much, and eventually established David as the greatest gangsta-bullying-thug-motherfucker since Ol' Dirty Bastard.
Jonathan
[
edit
]
Remember Jonathan, Saul's son and David's BFF? David told Jonathan that he loved him more than women. Which means that David loved women. He also married a bunch of them. On the other hand, David was a violinist. So you could never say if he was gay or not. Same goes for David being a thug. Thugs are always created by other thugs, much like zombies. So in order to stop being considered a thug, David had to kill the original zombie/thug.
Ridley Scott's David
[
edit
]