Chris Brown
Jump to navigation
Jump to search
"To be the best, you must beat the best."
"We were very disappointed that the fresh meat didn't make it in..."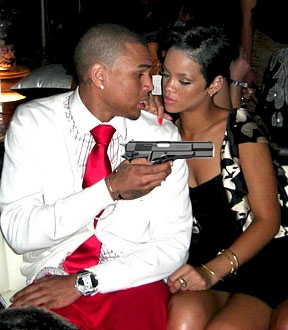 Christopher Maurice "Chris" Brown (born May 5, 1989) is a terrible American R&B singer, songwriter, dancer, and actor. He made his recording debut in late 2005 with the self-titled album Chris at the age of 16. The album featured the hit single "I beat dat hoe wit her umbrella!", which topped the Billboard Hot 100, making Brown the first male artist to have his debut single top the chart for domestic abuse since Ike Turner in 1975.
Road To Stardom
Chris - or ("Whack whack" as the ladies call him) , has become famous by hitting women with amazing rythym , he can beat really fast or reaaaaallllly sloooowwww, he can beat you from wall to wall, and he can beat you foreveerrr (eva, eva eva)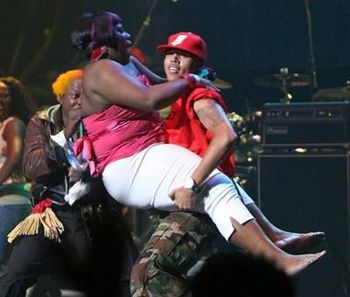 Beating of Rihanna
'she had it comin' ... was Chris' testimony once the police caught him acting out his woman beating fetish in his Hollywood mansion. Apparently Chris asked Rihanna to give him a blow-job but she refused. This led to Chris' outrage and he slapped her across the face approximately 43 times for 12 total damage. Rihanna's Forehead suffered no injuries, due to Chris Brown having the physical strength equal to a 4 year-old girl. Rihanna kicked Chris in the balls and instead of falling to the ground in agony like a normal man would, he called her 'a stupid whore' and ran out of the room crying. The police then found him slitting his wrists in a local alleyway.
Woman beating fetish?
The Daily Mail wrote up a story that Chris Brown has a woman beating fetish and often watches Chris Benoit beating women and children; this has been denied by Brown's sisters who claim "he [chris] is nothing more than a friendly guy who likes to beat the fuck out of women..."
Consequences
None. He is rich, so will probably suffer little to no consequences for his actions.
Freedom
Chris Brown was set free on Monday the 22nd of June after rigorously beating and bribing the Judge and anyone else who was there in the courtroom. He is now doing 180 days of hard NON-BEATING community service in Virginia, and is being forced to take Domestic non-beating therapy where he learns that NOT beating women is one of the facts of a nigga's life.
Chris Brown now also must stay away from Rihanna for biased fear of bashing is at an all time high for the NON-BEATING community in America