Portal:Games/Video Games
From Uncyclopedia, the content-free encyclopedia
Mario | Uncyclopedia Games | Video Games
Welcome to Uncyclopedia's Video Game portal.

The home of all YTP memes and gamecruft video game related articles on Uncyclopedia.
edit
Highlighted Video Game Article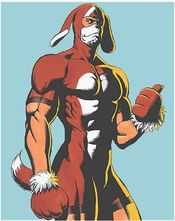 Let's say you're a street fighter (or a boxer, or an LAPD cop, or even a senator of some backwards state). One day you are training or doing something else out of boredom when all of a sudden something comes in the mail. It's a nifty little invitation letter in an envelope of high-grade glossy paper with a spiffy-looking stamp addressed to you, meaning it has to be for real. And it is for real, my friend: You, a worthless nobody, have been summoned to a fighting tournament to fight and be given the chance to win whatever it is your heart desires, be it fame, glory, money, or swimming in a pool full of steaming hot spaghetti and tapioca, because you know it feels so right.
But then, questions may arise in your head: How do I go about participating in a fighting tournament? Who will I face? What will I do? Am I hungry? These questions and more will fill your mind to the point of wussing out and just going home to have TV dinners instead.
But don't despair. If you know where your fists and feet are located, and if your battle cry is sufficiently obnoxious, nothing will stop you. (more...)
edit
Highlighted Video Game Image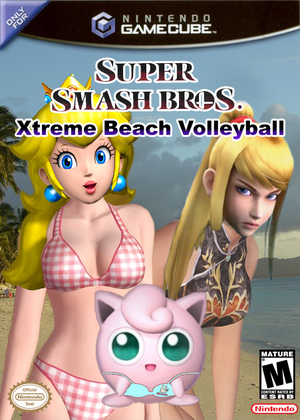 The cover for the Gamecube Game Super Smash Bros: Xtreme Beach Volleyball. Now with 50% more women in bikinis.
...Age of Umpires is a highly successful RPG/Strategy video game series by Microsoft and Unsemble Studios. In it, the player takes control of a team of Umpires with the primary aim of ruinning cricket matches.
...The PlayStation 4 is the newest offering into the console market by Sony, who have characterized the console as 'extremely experimental', probably as an attempt to rival better systems. Though little information has been released, the bits that have been leaked out have indicated a very promising future for the system and the company, and it might just dig them out of the ditch they've dug.
edit
Video Game Sub-Categories