User:BlueSpiritGuy
Jump to navigation
Jump to search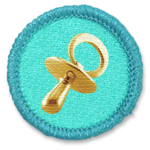 Noob of the Moment October 2009
This user is South African


...and therefore keeps elephants as pets.

Who is he
[
edit
]
BlueSpiritGuy is the colonizing white imperialist devil the black revolutionaries in their BMW's warned you about. His sole purpose in life is to colonize African countries and spread the European evils of education, science, healthcare, justice, general well being and human rights. He is a danger to revolutions everywhere in Africa and must be stopped before he destroys the well functioning leadership of flourishing countries like Zimbabwe.
Completed Article
[
edit
]
These are users who either
helped me in some way
are really friendly towards me
I want to ask a favour
I need to thank for something
I just added to the list when I was bored.
are not my adoptor
User:Why do I need to provide this?
Uploaded Pictures
[
edit
]
julius_malema_main.jpg julius_malema_puppet.jpg Juluis_Malema_Matric.jpg‎ Julius_malema_look.jpg‎ Vuvuzela.jpg Julius_Malema_Eating.jpg Sangoma1.jpg Sangoma2.jpg Wikus.jpg Malema_Tired.jpg‎
Will get to this one day
[
edit
]