UnNews:Britney Spears Blackout: Ten years later
Jump to navigation
Jump to search

Friday, October 27, 2017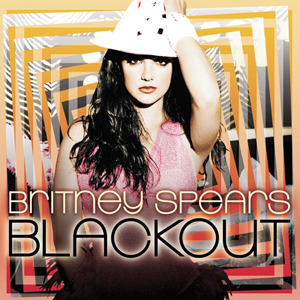 2007 was a curious year in the life and career of Britney Spears. After wrapping up her Onyx Hotel tour in support of her fourth album, 2003's In The Zone, she began a relationship with Kevin Federline in 2004 and put her career on indefinite hold. The less said, the better. Britney filed for divorce in 2006, just as Federline released his much-derided (and thankfully, only) album, Playing with Fire, and shortly after the birth of their second son, Jayden James.
Britney had a now-legendary breakdown and entered rehab (presumably to treat an alcohol and/or drug problem). I'm sketchy on whether the chicken or the egg came first, but this article from Life and Style Magazine looks comprehensive enough.
Amid this personal drama, though, Britney resumed her supposedly-dead career and did the unthinkable -- On October 25 30, 2007, she released one of her all-time greatest albums, Blackout. This was a decade when I didn't like the direction post-Y2K entertainment was going. [1] The boy bands that were popular in eighth grade (NSYNC, Backstreet Boys, 98 Degrees) had fallen out of favor by the time I entered the ninth or tenth grade.[2] NSYNC had broken up and Justin Timberlake went solo.[3]
I had largely abandoned contemporary pop in favor of classic rock. There was just no place for "cheesy" pop music in the George W. Bush/post-9/11 era. The two contemporary musical entities I passionately followed during this time were Britney Spears, who had started writing and/or co-writing her own songs and experimenting with her sound, gradually moving away from the Max Martin teen-pop style into more urban territory -- and Green Day's landmark album, American Idiot.
By this time. the Album era was essentially over, but Britney's were absolute gems -- Baby One More Time (1999), Oops!... I Did it Again (2000)[4], Britney (2001)[5], and In the Zone (2003), on which Britney wrote or co-wrote 8 out of 12 tracks, or 9 of out 13 if we include the bonus remix of lead single "Me Against the Music." I guess she/Jive Records didn't want to end the album on the hauntingly beautiful and depressing note that was "Everytime," a standout among standouts.
Britney (as a whole) was a bit more adventurous than her first two albums, shying away from Sweden's favorite son, hitmaking songwriter-producer Max Martin.[6] Martin did contribute "Overprotected," "I'm Not a Girl, Not Yet a Woman" (also the theme song from Britney 2002 film Crossroads)[7], "Cinderella" (co-written with Britney) and its spiritual/musical sequel "Bombastic Love." But Britney started collaborating with other producers such as Pharrell and The Neptunes. It was a nice transition between Oops! and In the Zone, the latter of which did not feature Max Martin.
Britney and In the Zone are the first two thirds of what I would call the Britney's Best Album Trilogy. Blackout is the trilogy capper. It marches on with the sonic experimentation and bold adventurousness of its predecessors. It was the first time that a major artist, in this case The Legendary Miss Britney Spears™, had incorporated dubstep into mainstream music. From the now-iconic opening line "It's Britney, Bitch™" from opening song (and lead single) "Gimme More," you know you're about to witness a masterpiece. Candy for your hi-fi stereo. Sonic nirvana. Once again ditching Max Martin and instead favoring producers such as Danja and Pharrell, Britney throws everything into the blender: Rich vocals, vocoders, synthesizers, club beats, iconic lyrics ("Every time they turn the lights down, just wanna go that extra mile for you"; "We can get down like there's no one around"; "I'm Miss American Dream since I was seventeen"; "I'm Mrs. Lifestyles of the Rich and Famous"; "You want a piece of me"; "Ooh Ooh Baby, touch me and I come alive, I can feel you on my lips, I can feel you deep inside"; "Got you on my radar"; "They're still goin' to put pictures of my derriere in the magazine"; "Whether you like it or not, I ain't gonna stop"; "Fall off the edge of my mind"; "It's been a while/I know I shouldn't have kept you waiting/But I'm here now"; "You got my body spinning like a hurricane"... and that's only half the album!)
"Gimme More" is a classic club banger. Drenched in clever lyrics, club beats, synthesizers and exotic background vocals. Released as the lead single, it peaked at Number 3 on the Hot 100.
"Piece of Me" was released as the second single and became a Top 10 hit. It satirizes the paparazzi. "I'm Miss American Dream since I was seventeen/Don't matter if I step on the scene or slip away to the Philippines/They're still goin' to put pictures of my derriere in the magazine/You want a piece of me (You want a piece of me)."
"Radar" is not an ode to Gary Burghoff. It's rather a song about how a boy is Britney's main target for amorous purposes. "Confidence is a must/Cockiness is a plus." The song's synth signature is a square wave that imitates SONAR. The time signature is 12/8, which also shows up on "Ooh, Ooh Baby." Curiously, "Radar" was recycled as a bonus track on followup album Circus (2008) and released as the fourth single from that album.
"Break the Ice" is one of many appearances of ice and/or fire on the album. It all starts with an appropriately chilly synth and Britney's breathy voice before the song kicks off in earnest. The third and final single, the animated music video was Anime-inspired.
"Heaven on Earth" lives up to its title. Rich vocals, synths, layered vocals, overlapping parts. Nothing is off the table. A highlight among highlights.
"Get Naked (I Got a Plan)" also features overlapping vocal parts and beautiful harmonies, as well as a solid club beat and high-pitched synths. "I'm crazy as a motherfcker/Bet that on your man." "I'm not ashamed of my beauty, you can see what I've got." Another classic album cut in the Britney Spears canon.
From the opening synth on "Freakshow," you know you're in for fun. The beat never lets up and Britney piles on the vocals and lyrics. "10pm 10 to 4/And I came to hit the floor/Thought you knew before/But if you don't, then now you know."
Not to be confused with that song from Billy Jack, "Tin Soldier" is another classic from the album. Britney isn't looking for a weak boyfriend. "I'm out the door, it's automatic, simple babe/I'm like a fire, bottle busting in your face"; "I'm tired of privates driving, need a general that ain't weak"; "This time I need a soldier, a really bad ass soldier/That know how to take, take care of me/I'm so damn glad that's over."
Fire and ice show up yet again on "Hot as Ice."[8] Not to be confused with the Foreigner song or the Vanilla Ice movie. It's immediately catchy with its opening beat. The lyrics are delicious and clever.
"Ooh Ooh Baby" appears to interpolate the drum beat from Gary Glitter's "Rock and Roll Part 2" and the melody from The Turtles' "Happy Together." "Imagine me and you, and you and me/No matter how you toss the dice, it had to be" -- "The way you smile, the way you taste/You know I have an appetite for sexy things."
"Perfect Lover" has a club-banging sound with sultry vocals. "Baby I must confess you got me."
"Why Should I Be Sad," produced by Pharrell, is a nice R&B slow jam with a huge beat. Britney uses her voice to its fullest potential.
Blackout is the only Britney album I've ever had to rediscover. I've always loved the album, but I used to not be able to differentiate many of the songs besides "Gimme More," "Piece of Me" and "Radar." The songs blurred together into 43 minutes of pop perfection. Years later, I rediscovered the album, playing it whole, and track-by-track, so that I could recall every track from memory. It worked, and now it's tied with Britney and In the Zone as the Britney's Best Album Trilogy.
That being said, the song structures are very complex, a lot going on. On "Tin Soldier," the spoken parts (by Sean Garrett) are so fast/quiet it's impossible to understand what Mr. Garrett is saying, even when turning up the volume louder than I usually do. But then again, I can barely understand lyrics, period. Right now, I'm playing the album on my PC through premium Sony headphones after having jammed it on my stereo. It might be the acoustics. I just moved in August and new flooring was put in. But the headphones seem to sound better, clarity-wise. The stereo separation is more noticeable. I can pick up little subtleties and nuances that, for whatever reason, get lost on my stereo. Who the hell knows?
Happy 10th anniversary to Britney's masterpiece, Blackout, an album that did the impossible at the most unlikely time.
URGENT UPDATE!!!!
There seems to be a lot of confusion as to the actual release date of the album. It appears to have been released October 25 in other countries like Spain, but here in the (once) good old US of A, Jive Records released Blackout on October 30, 2017.
Sources
[
edit
]