U.S. Highway 74
Jump to navigation
Jump to search
US Highway 74, also known as the Andrew "Cunanan" Jackson or Big Johnson Highway, is mostly a four lane highway in North Carolina and barely in Tennessee. This road is absolute torture to drive coming out of the Charlotte area. If uncyclopedia does not change your mind about NOT taking this road, you should have never lived in Union or Gaston counties.
Naming rights, History
[
edit
]
There has been bitterness between the Jacksons and Johnsons over naming rights of Highway 74. Rural legend has been said that somewhere in Wadesboro (formely known as Anusboro), Cunanan and Big Johnson decided that whoever had the biggest penis could retain the naming rights of Highway 74 throughout North Carolina and Tennessee. Big Johnson won with 7.4 inches while Cunanan barely registered at 5.2 inches. This may have been how US Highway 52 was assigned through the Anusboro. Big Johnson also felt that Anusboro should be renamed Wadesboro but never decided to rename Anson County.
Big Johnson made sure that Highway 74 could be a continuous highway from Chattanooga to Wilmington. Before asphalt became cheap as prostitution on skid row blocks away from Charlottetown Boulevard (old Big Johnson's footsteps), the road was only two lanes between Chattanooga and Wilmington. Big Johnson before he died sometime after the 20th century wanted to make sure that Highway 74 connected these two cities ultimately as a four lane highway. Unfortunately, state politics were being bigger dicks than Big Johnson. Much of Highway 74 today is four lanes but is being on hold right now. Governor Mike Sleazely stole all of the money out of the Transportation Improvement Fund from the North Carolina Department Of Transportation. This has led to the state looking at toll roads to punish the residents of North Carolina.
In Tennessee, half of Highway 74 is four lanes. That is because the state of Tennessee is too busy figuring out whether to buy the Kentucky Bend or indecisive on whether to give away Carter County to Avery County, North Carolina. Bristol, Tennessee is thinking about joining Virginia because it wants to be an autonomous Independent City. It also sees that it could be a Certified Business location.
Construction Schedule and Toll Rates
[
edit
]
Alcoa River Gorge (Tennessee)
[
edit
]
Tennessee is too poor to re-route it along the south side of the gorge and it will never be bypassed. Meanwhile, Tennessee Highway 68 will be see a series of tunnels north of Ducktown which sees one tenth of the traffic Highway 74 does. Through the gorge, a rock-slide occurs after every rain and motorists are encouraged to bring extra tires, fast food, first aid kit, board games and contraceptives while traveling through this area. Prior to leaving Ducktown, TennDOT reportedly post very narrow font signs that it takes them about a week to plow the boulders and rocks away. It does not promise that cars will be plowed away as well resulting in loss of life.
Murphy By-Pass (North Carolina)
[
edit
]
Cherokee County is in the process of having NCDOT finish the by-pass they started that currently follows US 64. This route will go along NC 141 adding about 5 miles to the route around the city. This is being done so as to make a Eric Rudolph State Park at the bridge he lived under near Wal-Mart. An interpretive center will be built on the bridge and a recreation of his shelter under the bridge will be built as well. The interpretive center will feature memorabilia from his bombings in Birmingham and Atlanta with important messages from local ministers about the dangers of baby killing and male on male sex.
Nanthahala Gorge
[
edit
]
Environmentalists from other states are making sure the existing two-lane road reverts to a dirt road with rumble ditches. They cite that the road can "return to nature". NCDOT is holding a few more public meetings but get a seat early, rumors are told that "Floridiots" take up all of the seats. Local residents attempted to drop the speed limit to 20 along the length to discourage Floridiot drivers, but they were already so slow they realized they were being further punished when they would drive 15 MPH in a 20 zone. To combat this problem, NC troopers set up roadblocks in blind curves with cops jumping in the road at the precise moment a Floridiot rounded the curve. This forced the Floridiots, notably those in large RV's, to swerve off the road and land sideways in the river.
Shelby Bypass. New four lane highway
[
edit
]
Construction will begin when Colonel Bessinger (see Interstate 20) can come up with the funding. Otherwise, Cleveland County may have to be sold to South Carolina. No tolls are expected to be on this road. Residents and visitors are encouraged to visit the local mall along this stretch: the only one on US 74 between Asheville and Charlotte. The mall sells the best knockoffs, cheap Chinese trinkets and low grade meat in the food court that money can buy. Visitors have noted that the finest stores in NC are found at this mall: way better than those found in Charlotte or the Triangle.
From I-485 to east of Monroe. New four lane highway
[
edit
]
Construction will be complete when we hit the next great Depression. The toll rate will be $7.40 across the entire length. If you carry Tobacco Pass, you'll get a 6.9% discount. Yankees carrying EZ-Pass or Sunpass will be charged an extra $7.40 for overburdening the highway network in North Carolina
Michigan and/or Ohio wants I-74 in North Carolina
[
edit
]
Descendents of Big Johnson particularly, Jenna "Love" Morehead-Johnson attempted to sue the state of Michigan for pushing Interstate 74 (name-less highway) into North Carolina. Jenna found out that the state of Michigan is broke so she then went after the "Greco Chili Company" out of Cincinatti. Facing higher industrial taxes in Ohio, they wanted build a freeway around Mount Airy to build their new distribution plant. Greco cited that it could be their own "Highway 752" because they use 752 herbs, spices and other feces imported by Greece to make their special chili. In addition to bringing new jobs to Surry County that never saw prosperity during the 1990s, they received tax breaks from the County. The city of Cincinatti also gave them tax breaks as well for moving out of state to escape higher industrial taxes in Ohio. NCDOT approved the numbering because it really wanted to have another 7XX highway number shield that they can put it on their state highway maps. However, Cincinatti threaten Greco Chilli that they would lose their tax breaks if they did not rename Highway 752 to Interstate 74. The Moreheads do not like the idea of another "74" alignment running through North Carolina since Big Johnson was there first. Morehead cites that NAFTA went "too far". The matter is currently in court in Richmond County where the 74's intersect.
N.C. Peach Farmers learn what a lawsuit is
[
edit
]
This is not the first court case involving highway number discrepancies. It is yet to be determined if the "Highway 73 Peach Fuzz Growers Association" will sue the state of Ohio for designating Interstate 73 in North Carolina. Reportedly in the northern Richmond County town of Ellerbe where the 73's intersect, Ohio residents traveling to the beaches have been captured by "peachers" and sent on a Norfolk-Southern train back to Ohio covered in peach nectar syrup and rejected Georgia pecans sitting at Wal Mart shelves for 5 years. The vehicles they have been driven are taken to a junkyard which has helped curbed many thefts and property owner related shot gun deaths from people stealing steel, copper and other raw materials built for cars. Ohio license plates are being burned along the median of Highway 220 by the Highway 73 exit. This is to warn Ohio motorists that they need to turn around. The Highway Patrol allows Ohio motorists to illegally U turn in the middle of the freeway to avoid the "peachers". Highway Patrol then ticket the drivers on northbound US 220 for making an illegal U turn. Officers usually schedule the court dates for the fine the next day, but offer a plea bargain that involves paying the cop the fine in full along with a blow job for hot Ohioans while ugly, fat ones have to strip naked and be subject to a 10 minute tazing session.
Attractions
[
edit
]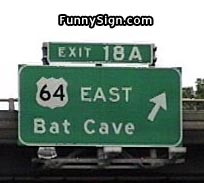 Ducktown, Tennessee - Daffy Duck drive thru.
Isabella, Tennessee - Site of the last brothel frequented by the copper miners
Murphy - Eric Rudolph statue and future State Park.
Bryson City - Has trains, hippies and a road to an abandoned tunnel near where hillbillies got drowned by Lake Fontana
Cherokee - A great place to watch sexy Indians dance in native apparel that would make a drag queen jealous, gamble and gawk at caged bears.
Asheville - Wine bottles made from trailer park wineries in Marion. Hippy and homo central, both lured in by a big house there to inform you that you are never rich enough.
Shelby - North Carolina's first improper equipment ticket citation. Also NC's shopping mecca!
West Charlotte - Wilkenson Boulevard offers Cookout 24 hours a day, 7 days a week. Only location where fried chicken comes with 32 oz malt liqour free with purchase.
Monroe - Trail Of Tears memorial site with open graves
Wadesboro - Home of North America's gaping anus
Rockingham - Nothing anymore
Lumberton - Illegal Sweepstakes. Wrong town if you're looking to gamble or get turned on by Native American drag queens. Well...at least you'll get the Native Americans.
Whiteville - All colored black jail cells. Not a good place for honkies to end up.
Leland - Home of the biggest fried pickle. This one won't give you hemorrhoids like the large pickles will in Whiteville.
Wilmington - Largest known Spanish Moss with chiggers bigger than cars. Use extreme caution.
Between Laurel Hill and Acme, CSX's line doesn't stray off course for 78 miles. Stand at grade crossing along the route and the headlight of the oncoming train is visible for several minutes before it comes near. Watch from the small town of Maxton.
Exit 106 - Other US Highways to confuse you where they go. If you wish to get lung cancer, follow this to Canton and sit at one of the lights as long as you can. The closer to the paper mill, the better the results. Canton Police will shortly be there to incarcerate you for idling your vehicle too short on a state highway.
Exit 163 - NC 108 for Lake Lure. Floridiots traveling on NC 108 must report to the "Weigh Station".
Exit 306 - Proposed Interstate 74 changes exit numbers for US 74.
US 17 Exit SOUTH - The Refugee Lakes Estates at New Florida (cross roads community recently renamed from Winnabow)
US 17 Exit NORTH - Bypasses Wilmington and then dumps you in Hampstead. Town may be changed to Hempstead for the new influx of residents from Long Island.